Enjoyment
Monthly Musings November 2009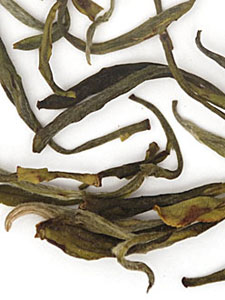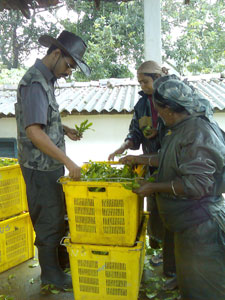 Hello Tea Lovers!
As the year comes to a close, I am ultimately reminded of the hustle and bustle of the holiday season. The holidays are a busy time for everyone
October brought us some great new teas that you may or may not have caught on our website. These new arrivals hail from China; an array of greens, oolongs, and a special white tea.
I'm not the biggest fan of green teas, but I must say that the Dongshan Dolce is quite enjoyable. It might be the way our Master Taster, wholesale manager Cynthia Fazekas describes it: notes similar to a sweet bun. Anything compared to a sweet bun is ok with me! The Anji Duet is another green tea, a delicate and rare tea with floral notes that will delight any cup.
Rounding out the latest Chinese arrivals are two fantastic oolongs; the Dancong Aria is a darker oolong that hails from Phoenix Mountain, China. With that mythical sounding origin, you'll be treated to deep flavor softened with orchid-like notes. If a lighter oolong is more of your bag check out our Huang Jin Bolero. A bolero is a Spanish dance, slow in tempo but beautiful nonetheless. We bestowed the name to this tea because of it's simple flourish. Our last tea is a tea we introduced briefly to select customers last holiday season, that we have brought back due to popular demand- Jasmine Needle white tea. Wispy needle-like leaves, infused with Jasmine to create an aromatic and pure cup of tea. This tea is now available for everyone to enjoy.
We are also pleased to announce the launch of some very, very interesting flavors: our savory teas. Sweet Potato Black tea, Sesame Black Tea, and Artichoke Green tea will all join our flavored teas. Sound unpalatable? At first, we thought so to, but decided to venture ahead and try them out! They are more for the adventurous type, but think of them as perfect compliments to a meal or when you have a 'savory' tooth craving.
Another month also marks a new featured tea farmer through our Roots Campaign. This month's farmer is Archiemuthu Satheskumar, from Sri Lanka. Archiemuthu has been growing Ceylon tea for the past 14 years and provides some insight on how he thinks tea growing has changed over the years, as well some tip on how to make the perfect cup of Ceylon black tea. Remember, a percentage of Ceylon's purchases will go directly to the grower, so here is a perfect chance to pay back someone who brings you this fine tea. We also want to thank everyone who purchased rooibos last month- your purchases allowed us to donate $626.00 to Niklaas Slinger, our rooibos farmer.
Yours in tea,
Christine