Enjoyment
Monthly Musings March 2009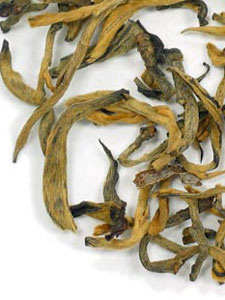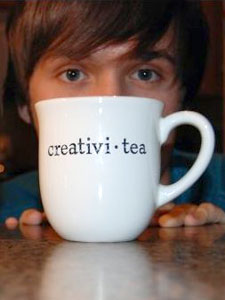 Hi Tea Lovers!
The third month of the year is one of those funny transitional months. When I look outside, the buds are beginning to form on the trees, yet there is bound to be a blast of cold air before the week is out. Nonetheless, it's all about breathing a breath of fresh air after a long winter- well, where we are anyway! But the seasons are due for a change, and I know I will be embracing the warmer air, flowers, sunshine, and even the rainy days (as long as it's not snow!).
Springtime also brings the promise of a new tea harvest for many of our favorite varieties. During the upcoming months, we are bombarded with international parcels containing the fruits of many a growers' labor. We do a lot of tastings to see what we like and what we will purchase for the upcoming year. It's a tasty, yet sometimes tedious task, but is necessary in order to provide the best teas for you, our customers. We hope that this year will yield some wonderful teas so we can stock up!
Please check out our homepage for a fun giveaway in honor of St. Patrick's Day. Enter your information to win a year's supply of our Yunnan Gold tea (2lb bag). We hope the luck o' the Irish is on your side!
Be sure to tune in every week to Zack Luye's AdagioTeaV's video podcast- there is a new review every Monday. Also, launching this month are Signature Blend samplers! You will now be able to purchase a four pack sampler of the Signature Blends that Zack will be reviewing each month- you can sip along Zack as you discovery our vast selection of Signature Blends!
Before I part with you, dear reader, I just wanted to share a tasty treat I had at my favorite neighborhood ice cream parlor in Princeton, NJ. I had a luscious Chocolate Earl Grey ice cream made from all natural ingredients and organic Earl Grey tea leaves. If you are ever in my neck of the woods, check out The Bent Spoon for a unique selection of ice creams, all freshly made on the premises. As the weather gets warmer, ice cream is definitely a favorite treat. Anybody have any fun and delicious tea flavored ice cream recipes to share? It might be something to come up with a future TeaMuse.com.
Yours in tea,
Christine