Enjoyment
Have Tea, Will Travel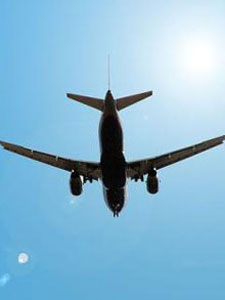 With the holidays approaching, many of us will be trekking across land or sea to visit our loved ones. Travel can be fun, but it's often hard to leave the comforts of home — especially your tea cupboard!
Tea drinkers may be hard-pressed to find a decent cuppa while on the road, whether it's because of lukewarm restaurant teas, less-than-delicious café teabags, or coffee-flavored hotel water. But you don't have to compromise your tea standards just because you're in transit; here are a few tips to make it through your holiday travels with tea in hand.
First, a quality travel mug is a must-have. My travel mug shares in all of my adventures, and we've been through a lot together! I prefer double-walled stainless steel travel mugs since they keep your tea piping hot for hours and they don't easily die in the hands of a klutz like me. I recommend travel mugs with screw-on lids such as those by Timolino, and the bottles by Thermos, in which the lid becomes the drinking cup. These rugged travel companions can be thrown in backpacks, flung topsy-turvy, and (from personal experience) dropped down flights of cement stairs without leaking or breaking. The downside is that stainless steel containers can pick up strong flavors, so it's not ideal if you brew your Masala Chai and Snowbud white tea in the same mug.
If you're gentler on your teaware than I, consider joining the trend toward double-walled glass or ceramic travel mugs. Libre has a line of glass and polycarbonate tea mugs which allow you to watch your tea infuse. They come with a handy filter in the top so that you can steep and then remove the tea leaves, or just throw the leaves in and filter them out as you sip.
Airports don't allow you to bring liquids greater than 3.4 ounces through the security check. Once when I forgot about this rule, I had to bid a sad farewell to a perfectly brewed cup of Yunnan Gold! However, after passing through security you are free to brew your own tea. Skip the limited tea selections at the coffee kiosk and purchase a cup of plain hot water for a few cents. Most cafes will even fill your travel mug at no charge.
The next question is: What to brew? Adagio's full leaf tea pyramids are perfect for travel. I also like to pre-load paper tea filters with my tea of choice, and carry a few in my travel bag for tea emergencies (always be prepared!). For tea mugs with mesh strainers on top, consider an oolong or other light-flavored tea that won't get bitter with a long steep time.
Matcha, the powdered green tea from Japan, is another travel-friendly tea. Since it dissolves in water, it's easy to add a scoop to a water bottle and shake, or stir into lemonade or iced water with lemon for a quick refreshment. Or make your own green tea latte by purchasing a cup of steamed milk and adding a dash of matcha!
The tea trials don't always end once you get on the plane. Airplanes, cafeterias, and hotels often serve water below the boil, around 180 degrees, to minimize the risk of customers burning themselves. Other times, the water may be too hot for delicate green teas. Hotel rooms usually have nothing to offer except coffee-flavored hot water, in which case it's better to go with a strong black tea or flavored tea to mask the inadequacies of your water. When selecting teas for travel, experiment to find which of your teas are least finicky about water temperature and taste.
Alternatively, you can bring your own source for hot water. Leave out the extra pair of shoes which you probably won't use anyway, and pack a personal electric kettle instead. Some people swear by portable immersion coils which boil one mug of water at a time, but I've found them to be unreliable — plus, they give me the nervous feeling of using the hair dryer while taking a bath.
For those of you staying with family, the challenge may be how to explain your tea habits to your amused hosts. If your loved ones poke fun at you for packing your tea collection, try bringing them a gift of tea for the holidays. Not only might you get your family hooked on tea, but that way you can drink it too!
Do you have additional tips for traveling with tea? Please share your own suggestions below, and help us all have a holiday season filled with delicious tea!
—
Tiffany Picard is a business consultant who specializes in the tea industry and online marketing. Visit her website at www.t-consultancy.com.