Enjoyment
Monthly Musings May 2009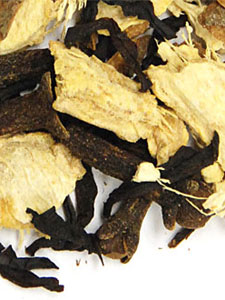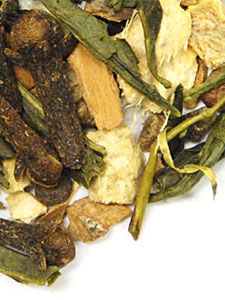 Hello Tea Lovers!
As the Spring season comes into full swing, I am pleased to announce that along with the better weather, we have some fresh arrivals! Due to popular customer suggestion we have launched a line of chais. Many of you chimed in asking for more flavors and a caffeine free version and we headed into our "mixing lab" and tried our best to mix up something tasty. We offer now six varieties of chai:
You can always prepare chai by steeping it in hot water, but that's no fun! The traditional way to prepare chai is to heat up equal parts of milk and water in a small pot on the stove top. Instead of bringing the liquids to boil first, then adding the tea and spices, you do it all in one shot by adding the tea and spices altogether and letting it come to a boil. add the loose leaf tea and spices directly into the pot, and bring to a boil. Try it this way or use a tea bag to immerse the tea and spices into the hot water/milk combination. You can also try drinking it steeped in water alone, but that's no fun. Try it with your favorite milk, regular, skim, soy, 2%, chocolate, vanilla, etc with a touch of sugar (added while boiling). You can also use a little bit more chai (try it out with 2-3 tsp/1 Tbsp per 8oz) since you want it to be very strong.
Want to try out our new chais? Email me at christine@adagio.com with 'I WANT CHAI' in the subject line. I'll pick a random winner to win our chai sampler.
If a hot chai doesn't quite hit the spot as the days grow warmer, you might be more of a fan of our bottled anTEAdote ready to drink iced teas. These teas come in 5 varieties; black, jasmine, green, white, and oolong and are all certified organic. We were going to wait until it was summer, but have decided to start our discount on anTEAdote now. Buy 2 cases, get 10% off; buy 3 or more get 15% off. Feel free to stock up now for the summer!
Check out our main article for great Adagio Teas gift ideas for Mother's Day. Til next month!
Yours in tea,
Christine