Profile
Jin Kong Que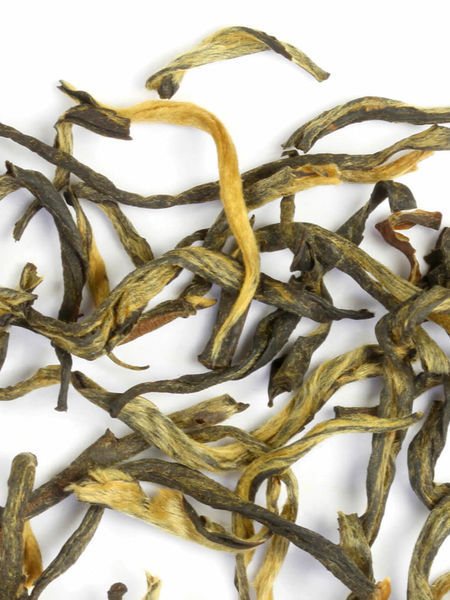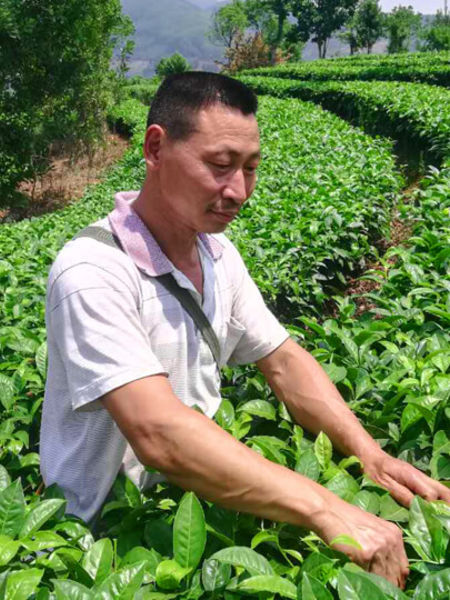 Next up on Adagio's new sister site, Masters Teas is the fabulous Jin Kong Que, which translates to Golden Peacock.
This black tea is as dramatic as its namesake, with fairly large and quite beautiful leaves. The peacock is a symbol of good luck and great fortune of the Dai people who grow this tea in Yunnan, an area in which tea has been grown and harvest for nearly two thousand years. We believe you will feel lucky to savor this gorgeous tea from the fabled Yunnan Province of China
Jin Kong Que is one of our selections of specialty teas, imported direct from the farmers who grow them to insure the freshest tea-drinking experience. They are purchased in limited small production quantities. You do not need to be a tea connoisseur to enjoy these exceptional teas, and we encourage you to add these selections as part of your tea-journey experience
ORIGIN: The Si Mao mountain area of Yunnan. The farmer, Zhao Ji Lin, who grows this selection for us, has been working on the family farm in this area since he was 10-years-old and carries on the tradition of hand processing that insures that each leaf gives an abundance of fragrance and flavor. Yunnan has the coveted trifecta of nature to produce the finest teas: high mountains, heavy rainfall, and fertile soil. No wonder this is the area of the fabled Three Ancient Tea Kings which stand in their hundreds-year-old glory to this day.
THE LEAF: Like its name, Jin Kung Que leaves show an abundance of golden leaves and leaf buds that are well-shaped and smell rich and lively in their dried state. These large leaves offer a deep golden liquor in the cup as they unfurl in the water promising a rich and satisfying flavor on the palate.
HOW TO BREW: Ideally, you should brew this tea gong fu style with a gai wan (Chinese covered vessel) and small cups. By brewing in a smaller vessel, the leaves will provide both a more fully intense, intoxicating aroma and a deeply rich flavor. Steep at 212° F. for 2-3 minutes. Subsequent infusions may be brewed longer, to taste. If you do not have a gai wan, use the smallest teapot you have (1-2 cups capacity.)
THE TASTE: Like many Yunnan teas, this beauty offers a honey feel in the mouth with edges of cocoa, sweet potato, and a toastiness that is both intricate and definitive. Unlike many teas with bold flavor, this tea has no overt astringency, and its signature Yunnan softness balances the definitive flavors. A wonderful stand-alone tea.
CAFFEINE: High level of caffeine make this an ideal breakfast or mid-morning tea. Also an excellent tea after a highly-spiced meal.
Cheers!