Enjoyment
Spice Up Your Holiday Tea Drinks!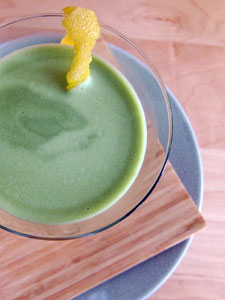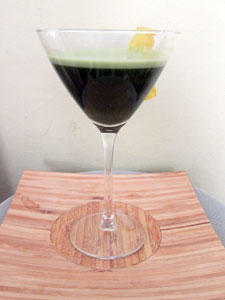 Tired of the traditional punch or eggnog for holiday celebrations? Try these new ideas for adding favorite alcoholic beverages to the teas you adore. They're easy to make, delicious to taste and your family and friends will love your innovative take on entertaining.
Both true tea and herbals are good foundations for holiday drinks. Fruity tisanes or herbals make great punches with an infusion of vodka, or fruit-flavored liqueurs. Second, like all good recipes, the best ingredients make the best drinks, yet if that ultra-special oolong is truly a drink-alone selection, use a second-tier oolong for these drinks. Third, and most importantly, have fun with these recipes. Experiment with your favorite drinks by adding teas or vice versa - experiment with your favorite drinks by adding alcohol.
When in doubt, add a good-quality vodka which easily blends with teas without overpowering them. Alcoholic beverages that are intensely flavored, particularly liqueurs, cognacs, brandies and rums, should be used with a delicate touch or they definitely will mask the taste of your tea. Last, and certainly not least, consider these drinks "treats": while they have fewer calories than a dozen rum balls or a Black Forest chocolate cake, the alcohol does add calories and, no, the antioxidant levels of the teas will not balance it all out completely.
Alcoholic drinks can be created to be hot or cold. In parts of the U.S. where heat waves belie the calendar's snow-dappled scenes, it's great to have iced tea or cold punches to balance the heat of the day. And, obviously, a hot toddy with tea is always welcomed during sleet-and-snow weeks even when there's no holiday.
Here are a few of our favorites, both classic and with a contemporary riff. Add your own ideas and, please, share them with us!
FOR THE PURIST
Using tea as a chaser for alcohol is both a palate pleaser and a great way to decrease the impact of the alcohol. A favorite way to do this is to brew a beloved oolong, serve it from a small Yixing teapot gong fu style by pouring the tea into thimble cups. Pour some Irish whiskey into a glass jigger. Alternately drink the whiskey in sips in between thimble cups of oolong. This makes the pleasure of each drink go further, and the experience so relaxing after an evening of food preparation, present wrapping or even the late afternoon before the eve of the next year. A lovely tradition to bring a sense of calm to this season.
FOR THE FLAVORED TEA LOVER
What's your favorite punch? The choices are legion but a chilled cranberry/apple or cranberry orange punch using prepared juice takes beautifully to vodka. For each 6 cups of juice, add ½ cup of vodka. For extra added visual delight, add some slices of oranges, mandarins or tangerines. Taste, and add sugar or
COCKTAILS FOR TWO (easily doubles for more)
The tea martini has become ubiquitous and there's little wo nder why; they're fabulous! Here's a classic take on this using a classic Southern sweet tea. Make it with a crisp Ceylon black and sweeten to taste. We suggest using Meyer lemons but any fresh lemon will do. Meyers are fruitier and sweeter. Cut the lemon in wedges. Save two wedges for garnish, as desired. You could also make this with lemon-flavored vodka. Adjust the recipe by using 4½ ounces of vodka with 5½ ounces of tea for 4 servings.
TEA MARTINI INGREDIENTS:
3½ ounces of fine Russian vodka
2 ounces freshly-made sweet iced tea
4½ ounces freshly-squeezed Meyer lemon juice

Place martini glasses in the freezer for at least 15 minutes before preparation. Rim the edges of the glass with sugar, to taste.
Just like any martini, a Tea Martini benefits from being shaken vigorously over ice cubes in a traditional cocktail shaker. Without one handy, a very clean glass jar with a tight-fitting lid will do.
Using a fine-mesh strainer, pour from the shaker into the sugar-rimmed glasses. Garnish with the lemon wedges or a sprig of mint. Enjoy!
GREEN TEA MARTINI FOR TWO
The versions you get at most bars are made with green tea mixes, and there's no reason not to use them. If you prefer to use freshly-brewed green tea, select a Japanese Sencha or Gyokuro, brew as usual then add honey to sweeten to taste. Chill until ready to make your martinis. To add a Japanese touch to the martini, use Kissui vodka or, if you prefer, use a shochu, a distilled sake-like beverage. Russian vodkas work well here, too.
Put some shaved ice into two martini glasses and let stand to be chilled. Remove shaved ice prior to pouring in the martinis.
Pour some shaved ice into a cocktail shaker and add 4 ounces of vodka and 4 ounces of brewed, sweetened green tea. Shake vigorously and pour out gently into the two emptied glasses. The martini will be frothy. Serve immediately.