Profile
Spring into the Season with Green Teas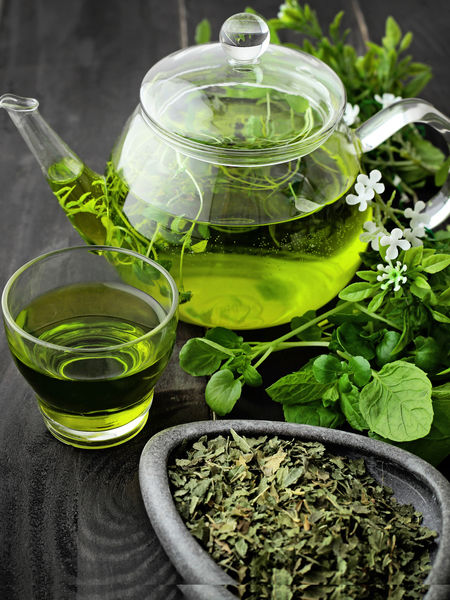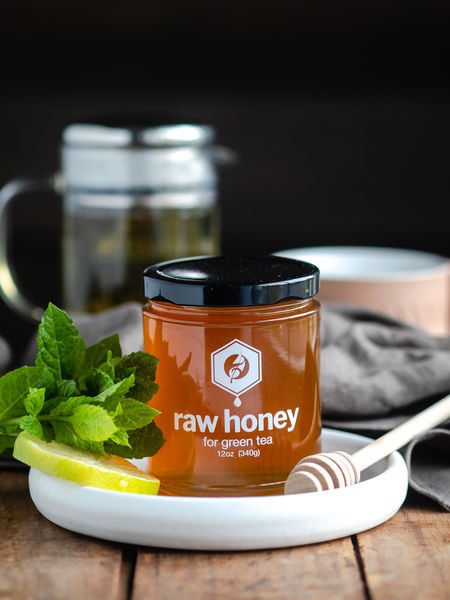 The sweet, intensely essence of the first teas of the season makes every tea lover's heart quicken, eager to discover how they compare to last year, and to the memory of favorites. Whether a novice or an enthusiast, we hope you'll try at least one of our stellar greens which our superb tasters have selected. And, yes, many of our selections are available both loose leaf or in teabags so anywhere you are, you can enjoy a taste of spring.
These are just two selections that should be in every green tea lover's larder. From China and Japan respectively these are the two outstanding classics of green tea. Dragonwell's long lovely leaves brew up to an astonishingly flavorful cup perfect anytime of the day or evening. From Hangzhou, our Dragonwell has the distinctive flat leaves skillfully shaped by hand (pan-firing) that give a toasty fragrance and flavor redolent of sweet corn with a buttery finish. We also have a Masters Tea selection, Zhejiang Dragonwell, for your consideration.
Sencha is a lot more than the everyday green tea of Japan, and our most popular selection, Sencha Overture, is a rich, deeply-flavored tea made from small, hunter green leaves that provide a sensational grassy tea that is refreshing alone and a perfect accompaniment to any cuisine.
FOR THE NOVICE: Kukicha
A gentle Japanese green tea is ideal for the novice and an exceptional green for the most sophisticated palate, this non-roasted green includes both leaves and leaf stems that offers a hint of sweetgrass yet no edge of roughness. A perfect evening time tea by itself or wonderful with any cuisine as it is mild tasting and smooth on the tongue.
Savored alone, our Pi Lo Chun will take you to other worlds. From the Tai Lake area of Jiangsu Province, the tender fuzzy buds and short, curly leaves smell like an ambrosial combination of pear and lily. The taste is floral with the lingering aftertaste of stone fruit. Unusual, and dare we say, addictive for the discerning palate. Tai Lake Pi Lo Chun is just one of many superb greens part of our Masters Tea program.
Looking for something with a fruity edge that's both classic green with a whiff of e-x-o-t-i-c? The answer is our own version of a vacation in a cup: Lychee Rose Green with heady notes of grape, melon, and of course, rose. Add your favorite sugar cookie, and a great book, and your evening is complete. Also try our Mandarin Green for the sparkle of citrus or Apricot Green with a touch of soft stone fruit and the spring essence of green tea.
Explore the whole world of green teas at Adagio.
BREWING GREENS: A Primer
Water Temperature, Brewing Time, and Leaf Quantity are the critical ingredients of a perfect cup of green tea.
The quantity of the tea leaves depends on the selection. If the leaves are small and dense, place a level teaspoon per cup directly into the teapot, pour on 6 ounces of water per serving, and allow to steep. If the leaves are long and large and lighter colored, place a heaping teaspoon, or more, per serving, pour on 6 ounces of water per cup, and brew.
Green teas require LOWER temperature of the water and, generally, LESS time to brew. Heating the water from 170-185ºF. is ideal compared to boiling water (212º F.) which leeches out the chlorophyll too quickly and will make the liquor bitter. In general, brew for 1 to 2 minutes, longer as necessary. Over-steeping will overpower the true nature of greens which is delicate, sweetly vegetal, and silky on the palate.
If you have a temperature controlled teapot, gauging the temperature of the water is as simple as adjusting the dial. If heating water in a saucepan, heat only until the tiniest bubbles form around the edge. Then, pour into a clean glass measuring cup up to ¾ cup or 6 ounces. As always, use our suggestions as a starting point, and let your palate be your guide to add less or more tea per cup as desired.
Visit Adagio to learn about our superb stainless steel electric UtiliTea or VarieTEA.
Stovetop kettles are fine. Boil the water, then allow it to cool for at least 5 minutes or until a candy thermometer registers between 170-185ºF. before brewing as described above.
NEW! Delicate raw Goldenrod Honey, made in the USA, is a lovely addition to your favorite greens.