Enjoyment
Delight Her With Tea: Gifts for Mother's Day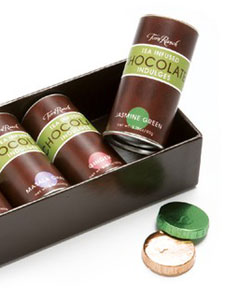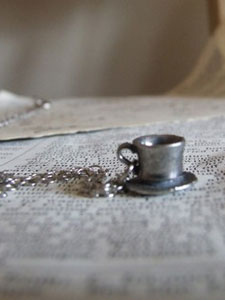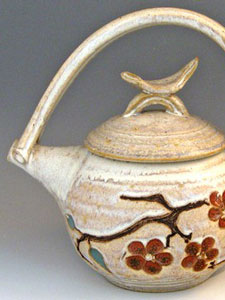 Looking for a gift for mom? Whether she is a fanatic or just a casual taker of tea, there are many tea gifts available that she is sure to love. Lets break it down:
First on the guide, let us explore the gift options at Adagio Teas. You can check our our selection of Mother's Day gifts all at budget friendly prices. You can purchase an add on to additional gifts or stock her up on her favorite blooming teas by purchasing the $19.00 set. Or if your mother is one to entertain, she'll probably love the complete set at $49.00 which includes the petit teapot with infuser, two glass cups, and twenty green jasmine and black blooming teas. We offer free gift wrapping with any Mother's Day gift set.
You can find some other great gift options on Adagio as well- check out our Tea Chest, which you can buy empty (for her to fill with her Adagio Tea teabags she might have at home) or filled with two different selections (Gourmet at $29.00, and Premium at $39.00). With summer coming up, Mom may enjoy our Iced Tea Duo set. Take some tips from this past TeaMuse.com article (How to Make the Perfect Iced Tea) and include them as a homemade how-to booklet.
Does your mom love sweets? My mom is a nut for them. Fortunately, there are plenty of places that can cater to the sweets and tea lover in our lives.
A favorite cookie of mine, Biscottea has come out with a new Gluten-free cookie, which is great if you know someone with that specific allergy. The cookies are just as good as the original and come in Chai Spice, Blueberry with Organic White Tea, and Earl Grey with Organic Darjeeling Tea.
Torn Ranch always delivers. They carry a wide range of tea-infused chocolates. Check out their very affordable Tea Infused Chocolate Indulgence set at $20.00. This set includes four types of tea- infused chocolates; Masala Chai, Ginger, Orange, and Jasmine.
If your mother prefers making her own sweets, is a wiz in the kitchen, and is looking for a bit of wanderlust, she might enjoy Tea & Crumpets a new release from Chronicle Books. Author Margaret M. Johnson, cookbook author and food writer, has traveled to many European tearooms, including the ones in her homeland of Ireland. Here she compiles a wonderful collection of recipes both savory and sweet from these famed tearooms, including Cucumber Sandwiches from the Ritz Hotel in London, Pierre Herme's Chocolate Macarons, Earl Grey Madeleines from Mariage Freres, among others. There are also recipes for some great tea party essentials- clotted cream, strawberry preserves, tea sandwiches, shortbread,crumpets, and scones (several kinds!). Along with recipes, Ms. Johnson injects great information and history of Europe's tearooms and culture of taking tea and each recipe has a little story and explanation which I always appreciate in a cookbook, rather than jumping right into the recipe. Also, if the lucky person to receive this book as a gift decides to take the leap to visit Europe, Ms. Johnson provides a helpful directory of the tea rooms in England, Ireland, and France complete with websites, phone numbers, and hours of operation! A charming book, sure to be useful in planning a tea party for mom too!
To search out some non-tea and non-edible tea goodies, I went to my newest obsession;Etsy. If you're not familiar with Etsy, it's a hand-made paradise that features artisans, crafters, and independent sellers of all things hand made, supplies for creating hand made goodies, as well as vintage and antique wares. Etsy is great for finding all sorts of things. A search of 'tea' alone brings up almost 1000 pages! I searched the site and found some really beautiful items perfect for mother's day gift. My finds include this adorable and simple pewter tea cup necklace by Dulcet Dancing Girl Press and Studio (at $24.00), a striking and affordable lamp whose base is made from repurposed teacups and teapots (from Tipsietidbits' shop, a steal at $39.95), chamomile green tea soap from Live Laugh Love Soap,and this gorgeous hand-made teapot by Loma Prieta Pottery. I definitely encourage you to check out Etsy for more handmade tea gifts- there is literally thousands of possibilities!
I hope this gift guide was helpful in finding the perfect tea gift for Mom this year. Even if this guide isn't as helpful, or if gifts aren't an option, always remember you have a back up plan- make up a pot of tea for your mom, sit down, and share. Talk about how great she is; trust me, they'll love it.