Drinks & Eats
Fruits and Tea Combine for Cold Weather Treats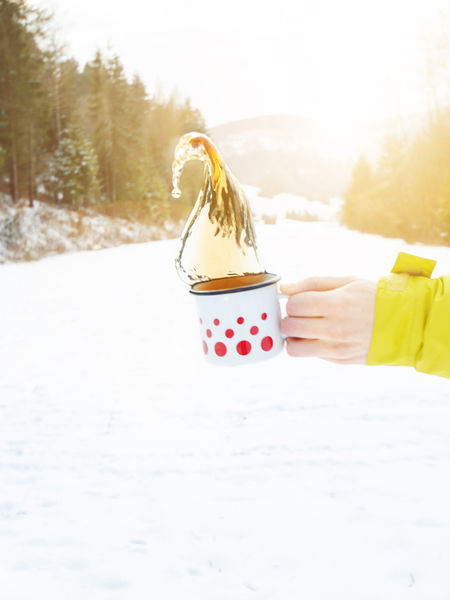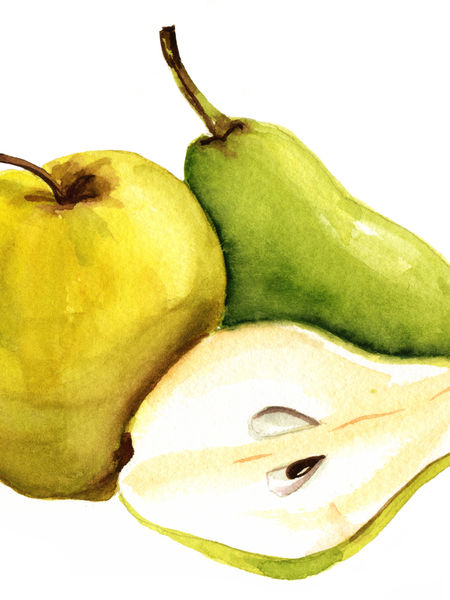 With the year-round availability of fruits in the U.S., one can often experience two of fall's most popular fruits throughout the winter: pears and apples
If simplicity is your game, nothing is more satisfying than fresh cold-crisp apples or Bosc pears, sliced, and served with a small ramekin of honey for dipping, or accompanied by sharp cheddar, Havarti, or a blue cheese like Stilton. Add a few walnuts or roasted cashews, and you have the perfect snack to accompany an afternoon cup of your favorite brisk black Ceylon, a hearty Assam, or a fragrance-scented or flavored tea.
Compotes are a delicious and oh-so-easy dish to make because they take very little time (albeit a watchful eye,) and provide a thick delicious sauce that is perfect with dairy, as a side for an entree, or as a dollop of pow on mashed potatoes or cauliflower puree. We make it with the tang of spices and the assertiveness of fine Indian or Ceylon black tea.
COMPOTE: Add Tea with Apples & Pears for Sensational Flavor
This recipe yields 4 very generous servings and doubles or triples easily. Makes for a yummy hostess gift, too.
INGREDIENTS:
2 apples, preferably organic (Gala or Pippin or your favorite)
2 Bosc pears (or a similar crisp type)
2 Tblsp black or golden raisins
2 whole cloves
½ cup brewed black tea using 1 heaping teaspoon of tea or 1 teabag; brew 3 minutes; we suggest Assam, Ceylon black, or a black breakfast blend.
DIRECTIONS:
Brew the tea. Remove tea bags or loose leaves and reserve the liquid. Scrub fruit and chop into small pieces, about ½" each. (You can peel the fruit if you prefer.) Place the fruit in a medium-sized saucepan, cover with the brewed tea, and stir. Add raisins and cloves. Bring to a boil, taking care that the ingredients do not boil over. Lower the heat to a simmer and cook for 20 minutes, or until the fruit is tender.
Lovely warm over plain yogurt and a sprinkle of chopped walnuts or almonds. Or, cool and serve over vanilla ice cream. Other serving ideas: side dish for pork loin, beef brisket, or baked tofu. Also makes a delicious garnish for farina or oatmeal. Or be wild and eat it plain!
NOTE: This recipe easily accommodates tweaking. You can add orange or lemon peels, dried cranberries, a thick slice of fresh ginger, vanilla extract or a vanilla bean pod for scenting, or amp up the flavor by using a scented tea like Earl Grey. Remove the ginger piece or the vanilla pod after cooking.
Several of Adagio's flavored teas take the guesswork out of how much spice to use. If you choose these, delete the correlating spices.
Consider Hot Cinnamon Spice, Vanilla or for a flavor punch, consider Ginger. Our Honeys are excellent with these spiced tea-infused compotes.
HOT MULLED TEA
Instead of a tea-and-spice flavored condiment for food, consider mulled tea. It's delightful, an interesting alternative to hot cider or mulled wine, and the perfect UnCocktail. The recipe easily doubles or triples to accommodate party refreshment on an icy cold evening.
Serve in a heat-proof large bowl, and ladle into clear glass cups to please both the eye and the palate. This yields six (6) servings.
EQUIPMENT*:
Small (4-6") piece of cheesecloth
Cotton string
Medium to Large Saucepan
INGREDIENTS:
5 heaping teaspoons of loose leaf black tea or 9 teabags, preferably an Assam or a black Breakfast Blend
6 whole allspice berries
6 whole cloves
1 stick of cinnamon, roughly crushed (optional)
½ tsp grated fresh lemon zest
½ t grated fresh lemon zest
2 Tblesp or to taste of honey**
DIRECTIONS:
Put all the ingredients in the cheesecloth, tie securely with the cotton string. Boil 6 cups of water then put the cheesecloth in it and reduce the heat. Simmer for 5-7 minutes or to taste.
To serve, remove the cheesecloth, squeeze out the liquid, then pour the mulled tea into teacups and serve. A slice of lemon or orange is a nice garnish. Slice the fruit into rounds, make a slice from the rind to the center of the slice and use the slit to place the fruit on the edge of the cup.
* NOTE: You can do this recipe without the cheesecloth, but it's neater and easier with it. If you choose not to use the cheesecloth, boil the water, then put all the ingredients in it and simmer for 5-7 minutes. Pour through a fine-mesh strainer, then pour filtered tea into your teacups.
**Can also be made without the honey. Offer sugar, honey or an ounce or two of whiskey on the side.