History
Adagio Celebrates 15th Anniversary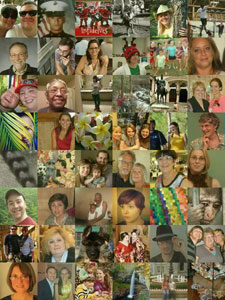 On June 4th, 1999 the very first order was placed from the Adagio.com website, officially launching the company. Today marks the fifteenth anniversary of that very first order and during that time a lot has happened.
When that first order was placed, Adagio had just a single full-time employee and operated out of the family garage. Thanks to the loyalty and passion of our customers we soon outgrew that garage and moved into a large warehouse.
It wasn't long before we outgrew that space as well and then we settled into our current space, a massive warehouse that we've called home for years.
Today Adagio has thousands of customers, dozens of employees, three retail stores, operations centers in New Jersey, California and the UK and we are about to move again into a new, larger warehouse.
Adagio is a family-owned and family-run business so we are always focused on the people that are part of our story. We are keenly aware that none of the success we've enjoyed would be possible without our wonderful and passionate customer family.
To keep us focused on our goals of providing incredible tea and incredible customer service we decided to install a photo mosaic on the wall of one of our new offices that is comprised of our customer profile pictures. Every time we look at the wall we will be reminded of what is most important to Adagio,—our customers.
We created a time-lapse video of the installation of that photo mosaic. We're really happy with the results and literally couldn't have created the piece without you.
Thank you, from everyone at Adagio, for fifteen wonderful years. We look forward to serving you incredible tea for decades to come.