Enjoyment
Tea for Two (or More!)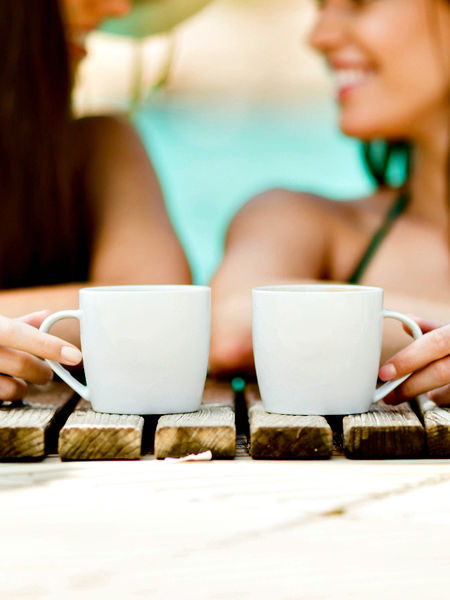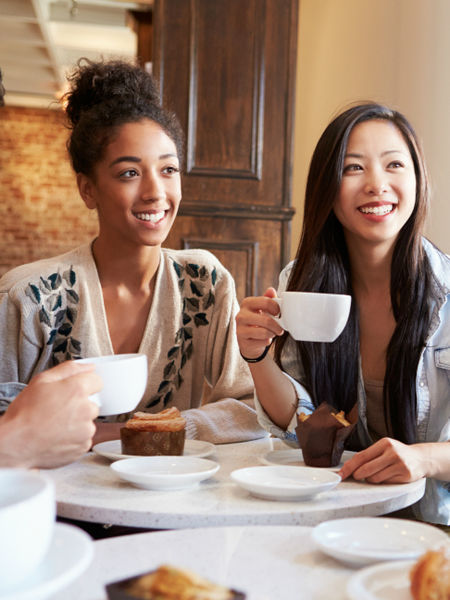 A truth universally held by tea drinkers is that a great cup of tea is made even more wonderful when shared with others. Why not, instead of just an afternoon tea, devote an entire day to tea, encouraging you to get together with one or more friends and bond over a fresh cup?
The beginning of the Spring season is the perfect time to get a friend, or a few, together to enjoy a cup, or a few, of tea. As the weather warms and the flowers start to peek out from the soil, it is a perfect time to open up to the outside world and crawl out from all those winter blankets to connect with those around us.
Below are just a few suggestions on how to share and celebrate your love of tea with your own personal "Tea Day" celebration .
If you can spend the day with only one friend, set a table with yellow flowers and a classic rounded cup and saucer with spoons to mix in any desired milk, honey, or sugar. Serve the tea with a serving or two of shortbread cookies.
To make this particular Tea Day into a date night, exchange the yellow flowers for an unscented candle (the tea should still be the highlight of the show, after all) and bring out large mugs and chocolates or digestive biscuits for an after dinner catch up.
Stuck at work? Set up tea with cheese and crackers for your coworkers in the kitchen or meeting room. To go a step further, send out an e-invite for a tea break and discover the benefits of sitting down and letting ideas steep along with your leaves.
Getting a larger party together later on in the day? Plan ahead and coordinate a tea and tea strainer swap, asking everyone to bring a favorite tea gift (and note that if the tea is loose leaf to bring along a strainer too). Attendees can draw names to decide on one person to buy tea for, or all the tea can be pooled and swapped at random during the event. The group can sample each tea together if they are willing, or hoard their new brew to themselves for later on.
The movie and song, "Tea for Two" is also perfect viewing for any Tea Day. If you haven't seen the classic film, I suggest making it a tea and popcorn gathering. Pair it with a Japanese Genmai Cha tea to enjoy a hearty, nutty, and slightly salty treat.
Are you in need of tunes to help you celebrate? Pick and choose from the playlist and tea pairing below to see if any teas and songs tickle your fancy.
• Tea for Two Cha-Cha by Vincent Youmans
Paired with the friendly and fun Pina Colada tea
• The Mad Tea Party / The Unbirthday Song / Twinkle Twinkle / Clean Cup Move Down / Mad Watch from the Alice and Wonderland Movie by Kathryn Beaumont, Jerry Colonna, Ed Wynn, and James MacDonald
Paired with an unbirthday treat of Lemon Meringue Green
• Pennyroyal Tea by Nirvana
Paired with a Chinese black tea, Keemun Encore
• Have a Cuppa Tea by The Kinks
Paired with a floral and crisp spring Darjeeling
• Tea in the Sahara by The Police
Paired with a refreshing Rooibos
• Tea & Theater by The Who
Paired with the colorful White Eternal Spring tea
• English Tea by Paul McCartney
Paired with a classic English Breakfast
• Imaginary Tea by Jon McLaughlin
Paired with an herbal Berry Crème Compote tea
• Tea Time Forever by Danny Elfman
An instrumental piece paired with Jasmine Phoenix Pearls
• Tea-House Moon by Enya
Paired with the Earl Grey Moonlight tea
• Tea Leaf Dancers by Flying Lotus
Paired with a tropical