Travel
Tea On-the-Go: What you need to know!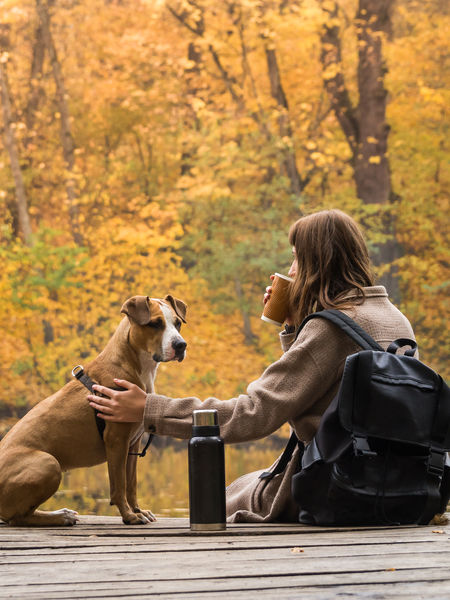 In the best of all possible worlds, every time you'd like a cup of tea, you'd also have the time and tools to dedicate attention and precision to making the perfect cup. But, in the real world, we often need to think ahead, and though that takes a little time, the benefits are terrific.
What can you do to make your passion for tea accessible wherever you go?
How can you insure that a prepared cup of tea will stay hot (or iced) as you like, and avoid turning bitter from too much heat or becoming tepid from inadequate insulation?
And, what other tea pleasures can you pursue?
GET A THERMOS!
First and foremost, get thee a solidly built thermos that keeps hot liquid hot and cold liquid cold. If you want iced tea, brew your tea as desired, allow to cool, then refrigerate overnight. (Don't ice it as that will dilute the flavor.) The next morning, pour your chilled tea into your thermos and you're ready to go. Pro-tip: If you're using an old style glass lined thermos, add iced water to your thermos to cool for at least 30 mins, then empty that just before adding your tea for additional cooling time!
Want your tea hot? Brew your tea as desired, pour it into your thermos, and go!
We think our ToasTEA will fulfill your tea-on-the-go mission. It holds nearly two eight-ounce cups in its container, the double-walled stainless steel construction keeps your tea hot or cold as desired, and best of all, the lid opens easily (even one handed!) And, the lid-lock prevents spills. Three great colors, too. NOTE: When we say it keeps things hot, we mean it, so if you like your brew a bit cooled off, then brew it, cool slightly or to taste, then pour it into the ToasTEA. You can also brew your tea right in it!
TOTE YOUR OWN TEABAGS!
Most restaurants and cafes will cheerfully provide hot water for you gratis whenever you order a meal. As a result, you savor your own choices for tea anywhere you go. Even if the restaurant charges a small fee for the hot water, you're still ahead of the game because you're getting the taste of exactly the tea you love when you want it. Carry more teabags than you think you'll use, in case you make friends jealous, you can share. Pro tip: If you're in a busy restaurant, perhaps take your hot water to go, so you don't take up that table for too long!
TAKE A SWEET TREAT WITH YOU
Pack our Sugar Crystals in a small packet and take it with you. It's a perfect way to sweeten a hot drink with a few delicious pebbles of goodness. It won't overwhelm the flavor of your tea or any other beverage you drink, yet it will definitely give you that sweet edge you crave. Yummy!
AFTER DINNER DIGESTIF
Ever notice the little bowl of aniseed at the cashier's stand in Indian restaurants? It's a well-known treat used in India for centuries. It clears the palate, aids in the digestion, and freshens your breath. Our aniseed is aromatic and sweet with the flavor profiles of licorice, fennel, and tarragon. A little goes a long way, so opt for just a few seeds. Or, you can drop in 3-4 seeds in a black tea for an extra oomph of flavor.
THE BEST HOSTESS GIFTS
On-the-go usually means running errands, meeting appointments, or catching up on classes, but you could also be on-the-go by visiting family or friends, in town or out-of-state, so make tea your "to-go" hostess gift. Our current favorites are the CHICAGO series, three highly unusual and absolutely delicious teas: Chai Town, Magnificent ChamoMile, and Chicago Jazz Mint, pun-titled teas that will delight anyone. (P.S. They're named for our first mortar-and-brick location. Reason enough to visit Chicago soon, yes?)
Now grab that tea and get going!