Opinions
The Last Minute Gift Guide for Tea Lovers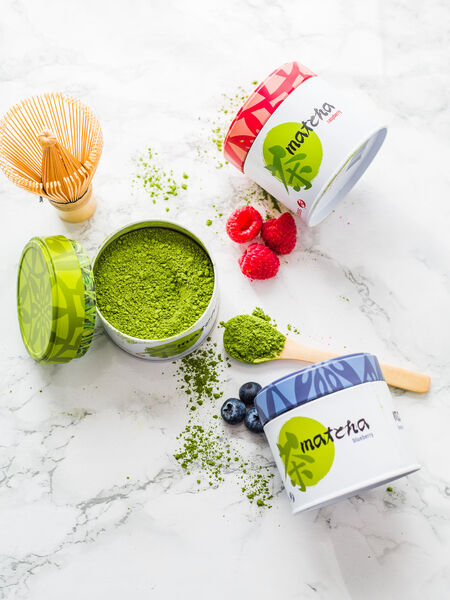 It's a tough year for being with people.
Not that there's anything wrong with people! Or being with them! It's simply difficult to actually make that happen this year in a physical, meaningful way.
This is why it's a good year to be grateful for tea, because it makes a good stand-in for the warm, comforting touches that we would enjoy with friends, family, and other loved ones at this point in the holiday season.
(For our purposes, a cup can be a hug. That's probably why we started calling them "mugs," because it's the sound of "Mm!" while getting a hug.)*
Theoretical etymology aside, it's important to choose the right kind of tea to convey the right kind of hug to the right kind of person you have in mind.
If you're burned out on— frankly, there are too many options to be burned out on these days, so I won't list them— and need help coming up with the right mug-hugs, here are some ideas from the delightful selection at Adagio.com:
For the Health Nut
Of course I'm going to start with your wellness-loving friend! Well-Nuts are my specialty; we tend to get along very… well. (I swear, that pun didn't come up until it already hit the sentence. My fingers and ears feel as if they've developed a weird mutation that otherwise keeps them autotuned for word-play. Please forgive them.)
This Health Nut Sampler is my personal favorite, especially if I'm sending it to my folks in the health and fitness industry as a thank-you present for good vibes and referrals. And frankly, every sample in there is just plain delicious— I do have to stop myself from making a cup before letting those thank-you presents go.
If they've never gotten into tea before, then you can't go wrong with the SimpliciTEA Starter Set. If that darling little glass friend in there doesn't look like the embodiment of my hug metaphor up there, then have a mug on me.
And what busy weekend warrior wouldn't want an easy-to-make tea that they can slam into a shaker bottle or sustainable water jug? Discover Matcha to the rescue! The variety will keep them happy to pour the next option.
For the Dungeoned Dragon
If your friend has a little more time on their hands— since video game marathons and roleplaying campaigns can take a good few hours at a stretch— then I highly suggest the IngenuiTEA Starter Set. You can steep a LOT in there, and feel safe forgetting it for the length of a combat scenario. Not that I have ever done this. Ahem.
Earl Grey Flavor Trilogy. Live long and prosper. 'Nuff said.
I'm just going to drop the link to the entire Zodiac section here, because this is where you would know your recipient's specific astrological sign and use it accordingly. (Fun fact: you can also take your inspiration from their Moon and Rising signs as well, for the full spectrum of their personality!)
For the World's Greatest Chef
Has your friend been going through reality pastry-making shows like candy? (Oy, another pun there. Sorry, I told you my fingers can't help it at this point!) Then indulge their sweet tooth with the Sweet Tooth Sampler right here. Tiger Eye is one of my personal favorites!
That being said, we can't have the condiments getting jealous! Consider the Nut and Spice Sampler for a warmer, heartier assortment that will keep you toasty in soul and spirit.
Best yet, invite your giftee to create their own tea blends, coffee grinds, or other spice options with the fantastic GritTEA grinder. Look how utterly adorable it is! Imagine how thrilled they'll be to be making matcha out of literally anything.
Now, this is just a taste of the possibilities, and I know that you probably have friends and loved ones who have no interest in weightlifting, dungeon mastering, or cookery— which is great! We need variety in this world to survive— so I welcome you to take a look through the Adagio catalog (adagio.com) yourself to find the perfect blend that speaks to all of your (plural; you and your loved one as a bundle) sensibilities.
Selecting Second or Next Day delivery during Checkout on Adagio will ensure your last minute gift arrives on time!
Cheers!
Natasha Nesic
NASM Certified Personal Trainer and Nutrition Coach, Founder of Work Life Fitness
*This is totally NOT historically or linguistically accurate, and I made it up purely to make you smile. Which, I hope you did. If you didn't, you do indeed need a hug and I hope you get one instantly. The true origins of the word "mug" can be read up on in this here article.