Enjoyment
Monthly Musings December 2008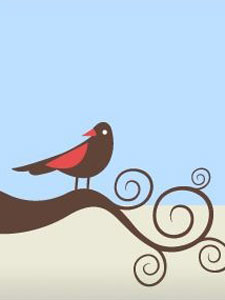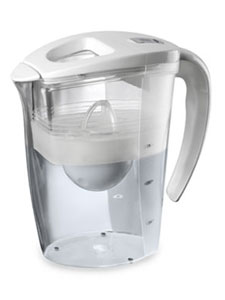 Hi Tea Lovers!
Yet another holiday season is upon us here at Adagio HQ. It is Cyber Monday, and we are indeed hopping here, fulfilling orders left and right from the holiday weekend. As today is one of the busiest days of the season, you can imagine how hectic it gets here. We hope to update you all with this fancy new thing that some of you might have hear of - Twitter. You can follow us at http://twitter.com/AdagioTeas. What is Twitter? It's a micro-blogging website, that allows you and your friends to stay in constant contact with each other. As that might not sound too exciting, but if you have a Twitter account, follow us as we have all sorts of insider information such as what we are eating for lunch, how many times the teabag machine goes nuts, and the occasional $10.00 gift certificate. Yes, indeed! Check out our Twitter for more information!
We have had many new items - both in teaware and teas alike- arrive on our shelves just in time for the holiday season. All make for great gift ideas for the tea lover on your list, but might we suggest some of our favorites?
GraviTEA Water Filtration pitcher - at first I was a bit confused on the way that this pitcher worked, but after getting the hang of inserting the filter into the pitcher, I found that I loved the way this slim water filter pitcher worked. It is very fast in filtering your water- virtually no wait for clean tasting water. This is handy, because at my place, we get quite thirsty, and find ourselves refilling this baby several times an hour! The filter also only needs to be changed every 60 days, and a handy electronic counter on the top helps you keep track!
Our Gingerbread Tea - Though I've strayed from many flavored teas in favor of plain teas, this particular one is always a welcomed favorite come this time of year. I love smelling the tea as it steeps. I like to serve it with cream and our amber sugar crystals on the side. It's definitely a sweet indulgence that I love to enjoy on Christmas Eve.
Glass Teapot - This elegant piece of teaware is always in style and makes it ideal for when you're stumped on what to get someone. The clear glass makes it a treat when paired with our display teas, as it is quite a conversation starter when put in the middle of the table after dinner.
Though it might have been a long year for some, take the time out to reflect on all the good things in your life - family, friends, good times, lessons learned, etc. Reflection over a comforting cup of tea can bring the most hectic of days to a peaceful close.
Adagio Teas wishes everyone a happy, safe, and beauTEAful holiday season!
Cheers!
Christine