Enjoyment
Stay Sharp in the Office and Classroom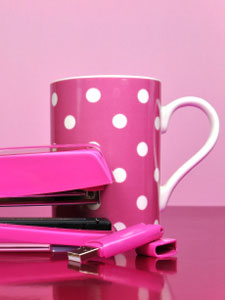 Whether you're sending your child off to college for the first time, or preparing for the classroom or office yourself, a little preparation and some tea can make study or work easier and much more enjoyable.

While nothing aids success in studies or work more than concentrated effort, we think an occasional cup of high-quality tea will steer you in the right direction. Feeling overwhelmed and need a calming cup? Check out Adagio's herbal teas, from chamomile to raspberry patch. Need an energy boost? Nothing will get the job done as well as black teas, from black dragon pearls to Earl Grey. For an antioxidant-packed super cup, choose one of our yerba mate blends. The mateine found in mate will keep you alert while studying for a big exam or meeting an important deadline with no after effects.

Can't commit to one type of tea? With the fantastic variety available through Adagio's Signature Blend program, you don't have to! Instead, one may choose a blend like this "Star Trek" inspired, out-of-this-world (but incredibly tasty) combination of Irish Breakfast, cinnamon and rooibos peach.

Having fun with blending!
Because blending is so much fun, we hope you'll try combining two or three of your favorites at home. Some popular combinations include:

Fruit-flavored black tea with another black blend or a fruity tisane (herbal)
Hearty green tea with a citrus-flavored tisane
Breakfast tea with a classic twist of orange peels, rose petals or lavender
If you need some inspiration, Adagio's selection of customer-created blends is spectacular.

Where do I begin?
In a medium sized clean glass or porcelain bowl, place two heaping teaspoons of your preferred tea with one heaping teaspoon of your blending element (another tea, dried flowers or fruit, etc.) When in doubt, use less of the blending element as a little goes a long way. Mix thoroughly to evenly distribute all elements, scoop out one heaping teaspoon of the blend, brew as usual, and taste. Adjust accordingly. Happy experimenting!

Make it snappy!
Tea equipage is as unique as the tea drinker, but everyone needs the efficiency and ease of an electric tea kettle. They not only heat hot water faster- they're easy to use, use very little counter space, and heat to the perfect temperatures for all tea types (from 150 to 212 degrees Fahrenheit). Our utiliTEA and varieTEA kettles will last for years of great use.

Express yourself with cups 'n pots
As for cups and tea brewing vessels (pots, gaiwans, etc.), let your imagination soar. For college students, you may choose a cup with your school's name on it or a cup you make in your first ceramics class. Choose a cup that has "you" written all over it!

One-of-a-kind tea cups can be obtained by visiting garage sales, bartering among students, stopping by local shops with regional ceramic ware, and browsing our web site. We especially love the colorful selections of these personaliTEA pot and cup sets, there's one to suit every personality!

Taking care of your treasures
Caring for pots and cups is easy: rinse with hot water, wipe dry, reuse. Avoid using soap, even on porcelain cups, as soap residue clings and can compromise flavor. A reminder about storage: avoid H.A.M. (heat, air and moisture) that can seriously compromise tea flavor. Place bags or tins in a cool spot, away from sunny windows and, preferably, in a dark cool cupboard. Buy in small quantities for best freshness.

Keepin' it simple
Don't want to bother with cups, saucers, and infusers? Check out teamaking simplicity itself: The ingenuiTEA. This brewing vessel is so easy to use; fill it with tea and water and brew. Place atop your waiting cup, watch the tea drain, and enjoy. Cleanup is a breeze, and the ingenuiTEA really wastes no delicious drop of your favorite tea. Buy one for the dorm room and one to share, they're that special!

So, here's your checklist:

Selection of your favorite teas
Tins or bags for storing teas
Measuring spoon for loose leaf teas
Tea infuser, if desired
Two or three cups
One brewing vessel or pot
One electric tea kettle
Two or three tea towels for catching drips and keeping utensils clean
Large bowl for tea blending, as desired

And, don't be shy. When you're asked if you need anything for home, dorm, or the office, send a link to Adagio Teas!