Drinks & Eats
Recipe: 3 Tea Turkey Brines for Thanksgiving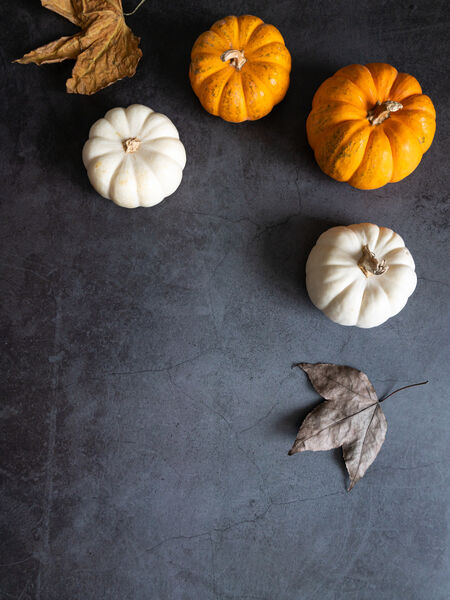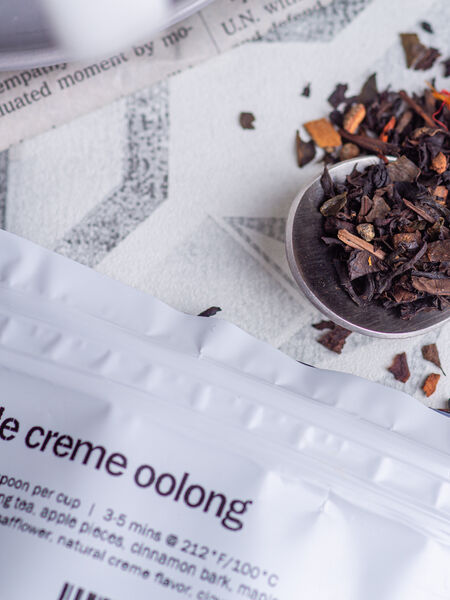 I'm excited for this Thanksgiving.

Now, in a land— world, I should say— where this is the first holiday season that more Zoomsgivings and Friendsgiving and Quaratine-for-two-weeks-before-and-after-sgivings will be had than ever before…

Why be excited?

Because if we're going to fight a whole lot of not-so-holiday-fun this, then these new Thanksgivings have to be more joy-inspiring and creative than ever.

I'm from the Xbox generation. We built the meme "Challenge accepted," and let me tell you, that does something to your brainstem. It becomes a mechanism for how we've approached obstacles since the word "meme" started being used by more folks than the originators. (Not that all Millennials are like this, but the cool ones are. Makes for interesting thanksgiving conversation at the table, right?)

So this year, what better way to flex those creative muscles than to come up with the best tea-infused turkey brines EVER?

That's right: EVER.

Because it's bad enough that you might have to sit through three hours of, "I'm sorry, what was that? The camera isn't working. Whoops. No, it's frozen ag— ain— ..."

You don't need a dry, unappetizing turkey on top of it. And fear not, my veggie friends! This brine can be adapted for tofurkey and tempurkey as well. (It works for any protein, really. Brines are in the spice/seasoning/sauce/marinade family, and herbs don't discriminate.)

But there are so many teas to choose from, and you don't want to go with the wrong one. Normally I'm not such a stickler about flavors, but turkey is a bit special. This is a 20-something-pound-bird that we're talking about. I have a feeling that I'm not the only one who can tell you horror stories about unfortunately-marinated turkey, and all the weeks thereafter spent chewing through its generations of leftovers.

So! Let me take the guesswork out of the equation for you. I'm going to lay out three blends for you to create using our wonderful selection here of ingredients from Adagio Teas. Pick whichever one suits your fancy, and read on as I then take you through using them in the brining process.
Chirping Chestnut Brine
Includes: Chestnut; Himalayan Pink or Celtic Grey Salt; Black, Green, or Red Peppercorns; Ginger; Clove; Cocoa Nibs; Cinnamon ; and Raw Honey for Black Teas (optional).
Green Queen Brine
Includes: Genmai Cha or Autumn Mist Green; Himalayan Pink or Celtic Grey Salt; Black, Green, or Red Peppercorns; Freeze-Dried Pineapple; Freeze-Dried Mango; Freeze-Dried Raspberry; and Raw Honey for Green Teas (optional).
Oolong Winter Is Coming Brine
Includes: Maple Creme Oolong or Dancong Arya— I mean, Aria; Himalayan Pink or Celtic Grey Salt; Black, Green, or Red Peppercorns; Lavender; Anise Seed; Lemon Balm; and Raw Manuka Honey (optional).
Since not all turkeys are the same size, use 1 teaspoon of each ingredient and 2 cups of water per 2 pounds of bird or bird substitute. So, for example, if you indeed have the 20-pounder mentioned above, it would be 5 teaspoons of each ingredient— more if you want a stronger flavor— and around 10 cups of water. (The water is the biggest variable, and you might need more or less to submerge our protein, here. Plan your giant turkey-tubs accordingly.)
The Recipe, or Play-by-play
(inspired by The Kitchn's fantastic brining tutorial.)
Take a large bowl (about the size of your turkey or tofu) and mix the dry ingredients: tea, spices, salt, etc. Once they are evenly blended, boil the water and add it to the dry mix, steeping for 2-5 minutes, depending on the type of tea. Green will be 2 or less, darker teas will be 5 or more.
Make sure your turkey/-fu is ready in its tub, and pour in the brine mix. Add extra water if necessary to completely cover it.
Stick it in the refrigerator and let it do its thing overnight.
When you're ready to roast this guy, take it out and put it in the oven according to your usual roasting procedure, which will depend on the type of protein we're working with and how many goshdarn pounds it is.
Take it out of the oven when it's done. Give a thumbs-up to Cousin Joe in Louisiana, who finally got the hang of his webcam and has been cheering you on this whole time. "You're doing great, darlin'!"
Before you dig into the bird, give thanks. You made it. Steep yourself a real cup of tea in gratitude, knowing that it'll be a whole year before you ever have to do this again.
Anyone else get hungry reading this? You'll have to excuse me for a sec...
Wait, before we go! If you're really strapped on time and need a premade mix without going through the hassle of piecing together different ingredients, Adagio has you covered (https://www.adagio.com/spices/steak_rub.html). There's no pressure. It's just a holiday. You can breathe now.
Cheers!
Natasha Nesic
NASM Certified Personal Trainer and Nutrition Coach, Founder of Work Life Fitness and author of The Miracle on 98th Street, available on Amazon.