Health & Beauty
Caffeine-Free Energizing Tea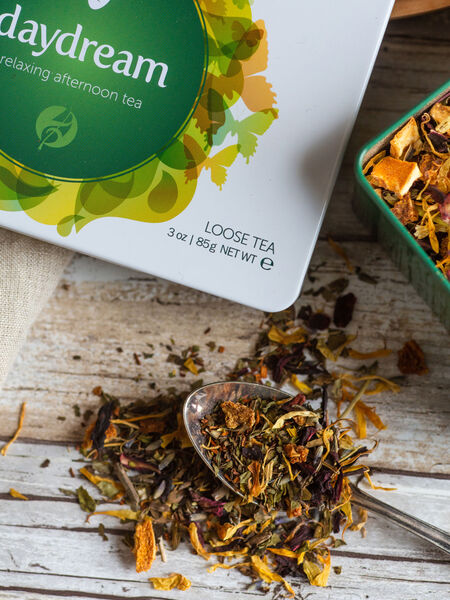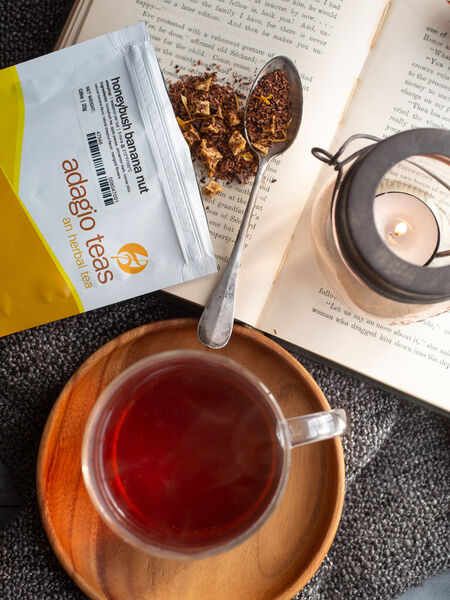 Winter is coming!
The crisp December breeze flows cool and merry through the cities that may or may not be in various states of prudent staying-at-home.
If you're a tea-drinker, though— and I do hope you are, considering where you're reading this— then staying at home is a pretty sweet gig. I mean, how convenient is it to be always in reach of your favorite beverage? And even better, you're perfectly situated to prepare it and experiment at your whim, exactly as you like and when you so desire.
If you've been following my articles on TeaMuse thus far, then you have most likely picked up a slew of teas for these purposes of drinking-at-random, and I hope you're getting some serious pleasure out of your home-staying arsenal. (Because anyone who follows these is most likely also an intelligent, fun human being, who takes good tea suggestions and does their homework!)
Now, the most recent articles have been focusing on caffeinated teas. However, what about the non-caffeine-drinking population? You are significant!
Non-caffeinated teas are a must-have for your home-staying arsenal, because no one wants to be up at 3am because they had a Sencha at 10pm, when they have to be on Zoom by 9am to clock in. Obviously there are serious cravings for a hearty, energizing tea in the evening, but how can we make sure to pick ones that won't turn us into zombies?
I got you, friend. Here are a few teas that should keep you from feeling undead before bed:
Honeybush Chocolate. Not only is it a fantastic dessert tea, but honeybush is loaded with antioxidants. What this means for you is that since antioxidants help reduce inflammation from free radicals in the environment— I mean hey, pollution is a thing, we know this by now— you may experience a feeling of lightness and energy as your system gets a reboot. Cacao nibs also possess some caffeine, along with theobromine, which together can create a calm, pleasant engagement with the world. How's that for an after-dinner treat?
Blood Orange. Just look at the Vitamin C content in this puppy! With orange peel, hibiscus, and all those lovely red fruits dancing in the blend— all of which are high in C, as I've written about before— you're in for a zesty partner for any last-minute activities in the PM. Vitamin C is clinically shown to reduce fatigue, which is exactly what you want when you're feeling zonked.
Daydream. I'm such a fangirl for Adagio's Wellness Teas that I always wriggle a little with joy whenever I have the chance to recommend them. This one is such a star for its calming-but-uplifting ingredients, featuring many of the qualities I told you to look for in the blends above. It's also great alongside the above two because it gives you the option of a middle ground: not too sweet, not too tart, but— my dear Goldilocks— just right.
Rooibos Vanilla Chai. Did somebody say "chai ho"? Because the spices on this caffeine-free charmer will certainly wake you up. You have the benefits of honeybush— seeing as rooibos and honeybush are related— along with a host of warming, tingly spices like clove, cardamom, and ginger so that you get none of the jitters in your cup. Plus orange peel for that hot Vitamin C action!
Sour Apple. I do believe this is my first time recommending this wonder-cup, and I can't believe I haven't gotten to it before! Think of all those excellent fruit powers we went over, only magnified and concentrated into a tight, happy mug of puckery goodness. Do we even need a scientific study to prove that?
If you truly desire an evening tea that tastes like one of your non-evening ones, then Adagio also has a full line of decaf teas for your brewing pleasure. I truly love how their method of caffeine extraction is meant to prevent as much loss of nutrients and antioxidants as possible. I've seen a lot of decaffeinated teas in my time, so I know from experience that not everyone take this kind of care with their decafs. As a nutrition coach I have to give Adagio extra points for that! I wouldn't recommend anything here that I wouldn't serve a client myself.
Of course, now all you have to do is pair these delightful darlings up with your favorite mug or teapot. Did you see the adorable leaves on this one? I can't get over how cute it is. Try not to fall too hard for it, pun intended — and you're living the good life while keeping it a safe one.
Cheers!
Natasha Nesic
NASM Certified Personal Trainer and Nutrition Coach, Founder of Work Life Fitness