Enjoyment
How to Get Out of Your Winter Slump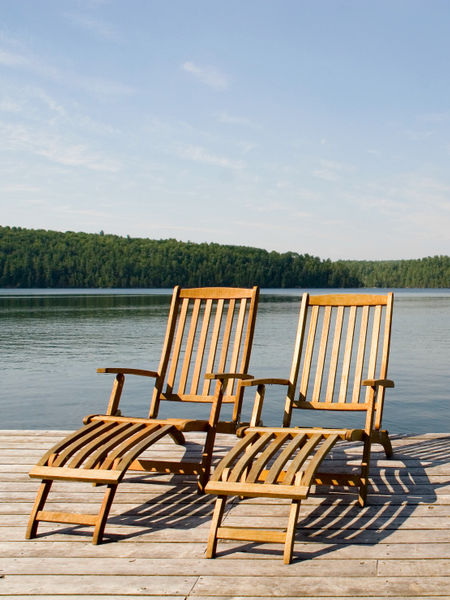 March is upon us! The shortest, yet obviously worst month of the year, is now over. Seriously, who ACTUALLY likes February? The percentage of people who genuinely enjoy Valentine's Day has to be dismally low. It's that portion of winter when we're all admittedly just sick and tired of the snow, and cold, and gray dreary atmosphere. December was "oh yay snow!" January was "meh." February was "Okay, seriously, this is getting old." Thank goodness it's only 28 days long. Two or three more would surely drive us into an archaic and anarchist society of perpetual anger and chaos. Binge-watching television only helps so much.
Fortunately, March is upon us now, which brings with it a plethora of goodness. The "almost there but not quite yet" month, where winter is being slowly eradicated and spring is almost within reach. The crisp and angsty smell of cold snow is being replaced by a warm and vibrant green scent of life. The days grow longer; we arise in the morning and leave work to glimmers of sunshine after months of continued darkness. Exercise routines, eating habits, recreational activities, and even the tea we drink begins to change.
Here is a D.I.Y. list to help get out of that Winter Slump and strive for the Beauty of Spring that is almost within reach.
HAMMOCKING
Find your favorite spot in the city, park or woods. Set up your hammock between two trees and lounge for hours on end. Make sure you bring along:
- Layers of clothing. Remember, it's not summer yet, so a t-shirt and shorts likely won't cut it.
- A good fiction/fantasy book. Informational, historical, and data-driven books are excellent for education, but stick with something more creative and poetic for this. Books are a beautiful form of art, and if you want to get out of that Winter Slump, you're going to want to enjoy what you're reading by submersing yourself in story.
- Music. Set a lively spring playlist before you set up your hammock, and play through it on a portable speaker. If you strive for human interaction, this can be especially helpful. Winter typically means being locked away in the confines and warmth of your own home, where you rarely encounter other people. When it gets warmer, though, people tend to leave their homes and venture out into the public. A bumpin' playlist of fresh tunes that stray from the norm of sad winter cabin acoustic folk songs will be sure to catch the ear of passerby. Those with similar taste in your music will occasionally approach you to discuss such pleasantries. Converse away, and feel again the long-forgotten art of interpersonal communication.
- Tea. An earthy rooibos like Honeybush Hazelnut or Rooibos Vanilla will keep you grounded to the nature you're spending time in.
- Adagio ActiviTea portable tea tumbler to enjoy that loose leaf tea on the go.
BRACKETOLOGY
The most hyped up month in all of American sports is upon us. March Madness, the NCAA Basketball Tournament, is often the anticipated dream of fanatic sports fans and casual bystanders alike. For many, this signifies the beginning stages of spring. Set up a tournament in your office or among friends and family for money or fun. While filling out your bracket, go with a vibrant herbal tea like Blood Orange or Berry Blast to keep your taste buds as excited as your love of basketball.
GRILLING
You could continue cooking your meat and veggies in the oven or on the stove inside, but do you really want to stay shut off from the outside air like you have the past four months? Of course not. Go replace that propane tank, or refill those charcoals, and get that grill fired up! There's nothing quite like the smell, taste, atmosphere, and gratification of partaking in the glorious art of delicious grilled cookery. A good strong black tea like Darjeeling Puttabong Summer or Black Dragon Pearls will tend to pair nicely.
EXERCISE
Soon you will begin to see an excess of fitness fanatics and one-time exercisers hit the streets for some outdoor active exercise. If the roads aren't still covered in ice, hit the sidewalk for a nice urban stroll. If you're feeling a bit more adventurous, find some paths in a park or woods for trail running or hiking. If you're looking to get/stay fit, stick with green tea for releasing fat from cells, white tea for keeping fat cells away, oolong tea for boosting metabolism, mint tea for suppressing your appetite, yerba mate for an energy boost, and rooibos tea for overall health.
TEA
There is, of course, always the option of drinking copious amounts of tea. Try the Tropical Sampler if you're a dreamer of consistently warmer areas. The Adagio Iced Tea Starter Set is perfect for preparing certain teas for those extra hot days. Tea is a great pick-me-up in general, but Spearmint, Lemongrass, White Peach, and Forest Berries will be sure to get you lively, excited, and out of the dreariness of winter.