Enjoyment
January Playlist Pairup: Beats to Beat The Blues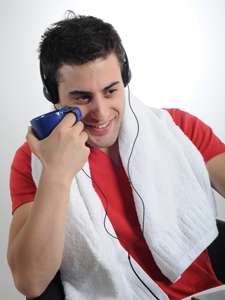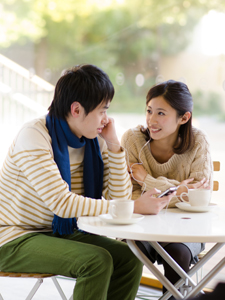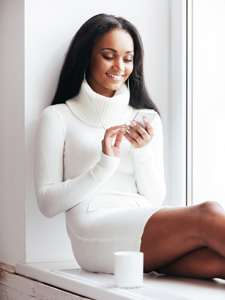 Midwinter Blues. Doldrums. Seasonal Affective Disorder.
Whatever you want to call it, there's a proven link (hey there, pun) between our mood and the sudden drop in sunshine over the course of the season.
Besides, it's cold out.
The ground — if there is one — is soggy.
Every grey day we're reminded that the sun gave up, saying, "Peace out," until spring.
You know what, Mr. Sun? You do that. We'll party without you.
Just check out TeaJay Master Gyoku-Roshi's sweet playlist pair-up.
A Little Light Music
1. The Beatles: Here Comes the Sun
- Green Rooibos
Kick it off with a classic, roll-your-shoulders-into-it kind of song, see where it takes you. The rooibos is just sweet enough to carry it away.
2. Raffi: Mr. Golden Sun
- Honeybush
For those of us who grew up in the nineties, Raffi sung our first tunes. His voice contains honey golden rays that thaw out any winter doldrums.
3. This Little Light of Mine
- Cinnamon
A warming, wakeful tea for a song about hope. There's about a million different covers of this on YouTube and Spotify — find the one that shines.
4. Cloud Cult: You'll be Bright
- Peppermint
Their album, Light Chasers, could fill a winter playlist on its own. This song, however, is perfect for moments when you need something a little extra to keep you going. It's soft and strong, with the heady zing of peppermint.
5. Harry Belafonte: Day-O (The Banana Boat Song)
- Calypso green
It's impossible to listen to Harry Belafonte without being transported into pure tropical zen. Why not a Caribbean-inspired green? Banana flavor does not lend itself well to tea. Coconut and mango, however, relay the image of a rum-soaked banana operation rather nicely.
6. The Lonely Island: I'm On A Boat
- Coconut Pouchong
It was asking for it.
7. Ellie Goulding: Lights
- White pear
The song that's on every upbeat playlist ever, you probably called this one before scrolling here. Yet your hips can't stop shaking — it works.
8. Rent: Light My Candle
- Chocolate Chai
Not that "light my candle" is innuendo for anything. Of course not.
9. Lighthouse: Sunny Days
- Hojicha
A bright, peppy kind of tea for a bright, peppy song. However you feel about the 70s, they certainly knew how to make you feel like things were going to be alright. Call it vintage "It Gets Better."
10. Israel Kamakawiwo'Ole: Somewhere Over the Rainbow
- Rooibos Lemon Cloud
A song for dreaming and believing. If happy little bluebirds fly, why oh why not try?
11. Demi Lovato: Neon Lights (Remix)
- Jasmine Yin Hao
Waking up from the rainbow reverie, find the biggest, baddest remix and blast it away. If your neighbors complain, just send them to me. You've got your tea — don't worry about it.
12. Sam Tsui: Explosions Medley
- Spiced Mate
After you've blown out your legs dancing, blow out your lungs to this song. All your fears, your frustrations — boom. Gone.
Put on a sweater, put on this playlist, and dance yourself toasty again.
Cheers.