Travel
Where Will You Go in 2016? Remember to Bring Tea!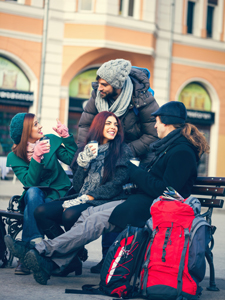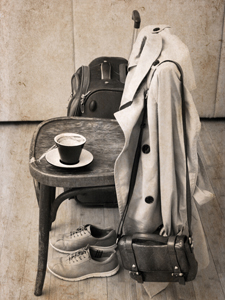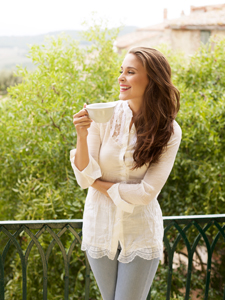 No matter where you go in the world, it's always great to settle in, heat up some water and brew a cup of tea. One delight for the tea-loving traveler is to sample tea service at the grand hotels, the charming B&Bs, the traditional tea rooms and the up-to-the-minute trendy tea shops throughout the states, Europe, and tea countries like Sri Lanka, India, China or Japan.
Granted, not everywhere you go is a guarantee of tea service, but that's never a concern when you pack your own version of a Travel Tea Tote. Here's what we'd take: A lightweight brewer or infuser; tea; water filter and a sturdy cup.
This tea brewing kit is as practical for camping and hanging out in a hostel with pals on a hiking trek as it is for checking into both modest or fine hotels. All you need is water, right? That's perfectly safe in most countries, but always use a filter if you're traveling where water purity and safety are not a guarantee. And, we have a solution for that, too:
LifeStraw Water Filter:
Our vote for easy-peasy water filter is the lightweight (2 oz.), small LifeStraw Water Filter that lets you sip directly from a lake or stream without any pumping, squeezing or filling yet it removes more than 99.9% of possible bacteria. Use it to fill your water bottle with fresh water when there's no plumbing nearby or when the quality of the water is unknown. Even when you're familiar with the campsite water source, it is a good idea to carry a water filter with you. Available at sporting goods stores. Each can filter up to 1,000 liters, enough to take you around the world in 100 days or more.
How to Heat the Water:
Veteran campers know to bring a metal pot or saucepan with them. Place it over the campfire and boiling water is yours in a few minutes. Most hotels and motels have coffee makers which double as a water heater. Add a filter for extra purity, pour in the water and in no time you have water hot enough to brew your tea. When visiting friends or family, boiling water is as accessible as the tea kettle on the stove, but do bring a little extra tea to share; that's how you get invited back!
For really special hostess gifts, we suggest tea samplers, like these 25 terrific selections including exotics like Jasmine and Puerh; Green Teas of China, Sweet Tooth Teas for dessert fun, and a variety of herbals. You'll find something for everyone. Makes a lovely thank you gift, too, to send after you return home from that fabulous jaunt to Tahiti to visit your own personal Auntie Mame.
How to Brew Your Tea When You Travel:
Whether you're staying at the hotel for a week of exploring the city sights or camping at a National Park, you can sustain your tea lust with these other simple-to-use, inexpensive tools:
Go-Everywhere Tea Infuser
Grab this PERFECT infuser, suitable for any of your favorite teas. Stainless steel leaves no metal taste, is easy to clean and lightweight, and indestructible. What more do you need? The glass cover doubles as a coaster. Small size makes it easy to pack: 2.25" (6cm) diameter, 3.25" (8.5cm) height.
Cup or Mug?
A metal cup is crushproof in any suitcase, but can keep the tea almost too hot to handle much less to drink, so choose a heavy ceramic cup or mug. Carry it in a clean, thickly-knitted sock to protect it. We're partial to these colorful ceramic mugs which have a wonderful ceramic lid to keep the tea hot. Available in grasshopper green, barn red, chocolate brown, black, white and sky blue. They're also sold as a set with the stainless steel infuser described above.
Take Tea with You
When you're traveling through the Himalayas or hiking the mountains of Yunnan or reveling in the gorgeous animal parks of Sri Lanka, we can pretty much guarantee you'll be treated to some great teas there. BUT, just in case, take a few small containers of tea with you to make those long plane or train rides or more enjoyable.
If space is a premium, we suggest packing your favorite teas in cellophane baggies and wrap them in bubble wrap. Lightweight, protective and easy to carry in a backpack, purse or suitcase nestled between sweaters. Also practical are thin bamboo boxes. If you have the space, Adagio tea tins are totally worth it. They can also double as hostess gifts, filled with your friends' favorites. They come in a variety of colors (daffodil yellow, sky blue, barn red, grasshopper green), three to an order and great for keeping teas fresh and the leaves whole. Each tin holds about 4 oz. of tea.
Portable Tea Tumbler: ActiviTEA
For tea on the go, whether it's a daily errand run or museum hopping in London, use this tough borosilicate glass tumbler. Makes tea from loose leaves in the stainless steel infuser. Brew, toss the leaves, and your tea is ready to sip whenever you need it. Double-walled construction keeps the tea warm for hours. Strap for easy carrying or plop it in your backpack. Holds 10 oz.
Portable Tea Brewer: IngenuiTEA
There are at least three reasons this has been a top seller for years: it's easy to use, totally portable and brews tea beautifully. Unique valve releases the brewed liquor when you tap it. Made in Taiwan with Tritan plastic specially-formulated to be safe in hot-temperature applications, 100% BPA-free. 3.5" diameter (takes less space than a pair of shoes, hint hint) yet holds up to 16oz. of tea.