Health & Beauty
Herbals for What Ails You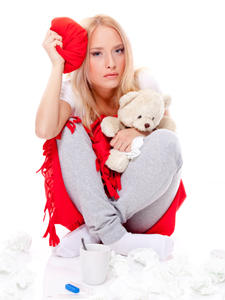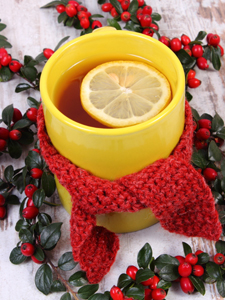 As tea lovers, you know that "true tea" comes from a varietal of the Camellia sinensis plant. However, any plant part (leaf, bark, flower, root) infused in water can be called a "tea" although the true moniker is tisane or herbal infusion. So why drink them?
they're delicious
they keep you healthy
they may cure temporary discomforts.
As a beverage, these herbals benefit digestion and reduce pain when used as a tea. As a wash or paste, they ease a number of mild medical concerns from laryngitis to foot fungus.
To brew, use a heaping teaspoon to 6-8 ounces of boiling water (212°F). Steep 5 to 10 minutes or to taste. Do NOT add milk. Adding sugar, honey or agave is terrific. Most herbal teas taste wonderful hot or iced and a little bit added to your favorite black teas can make a spectacular blend.
Peppermint
Think of peppermint tea as an after-feast beverage for the holidays. Peppermint calms the stomach, eases gas, and helps the body relax. As a sudorific, it warms the body, aiding blood circulation. It is also known to help ease headaches and nausea as a tea and nasal congestion when used in vaporizers or similar sinus therapeutic applications.

If the sharp edge of peppermint is too strong a taste for you, add a sweetener, particularly honey. When steeping, cover your cup or pot to avoid any loss of the oil or the medicinal benefits. May be drunk before a meal if digestion or mild IBS are your main concerns.
Spearmint
If peppermint is too strong for your palate, consider the sweet edge of spearmint. It has all the same qualities to reduce digestive issues with a soft, round taste with similar warming and cooling qualities. A member of the mint family, our spearmint is imported from artisan farmers so our selection is always fresh.

It's also great to add to a favorite decaf black tea (hot or iced) for an easy-on-the-stomach way to refresh the palate without the stimulation of caffeine. Its history of medicinal applications include reducing the possibility of scurvy (it's high in Vitamin C), reducing hiccups (more fun than breathing into a paper bag!) and as a diuretic to rid the body of excess fluids. Like peppermint, spearmint helps those with gall bladder or IBS conditions. For a tea or topical infusion, steep at 212°F for 5-10 minutes, using a heaping teaspoon for each 6 ounces of water used. Always cool before using topically.
Chamomile
The perfect night time tea, the golden yellow buds of the chamomile flower offer a silky taste with a rumor of natural sweetness and crisp fragrance of apples. Wonderful to sip anytime you want something to calm you. Delicate and delectable alone, but divine with a wildflower or similarly mild honey. Our selection is from the premier chamomile-growing area in the world: the Nile River Valley in Egypt.

Chamomile is good to use internally for an uneasy stomach and suitable for colicky babies, upon an okay from your pediatrician. Other ways to use the flowers are to grind them up with some oatmeal and water and use to treat rashes, burns or similar mild skin irritations. Place a small handful of buds in a cheesecloth bag and toss into the bath to soothe the skin and the nerves.

The infused buds can also be used to add golden highlights to your hair. Pour a cooled cup of infused chamomile tea over your hair after shampoo and squeeze out. Gently air dry your hair for best effect. For sinus sufferers, or those with colds or fever, add the flowers into your steam inhaler or a pot of boiling water. Make a tent with a towel over your head and lean your face over the steaming pot and inhale for 5-10 minutes. For a tea or topical infusion, steep at 212°F for 5-10 minutes, using a heaping teaspoon for each 6 ounces of water used.
Lemon Grass
Popular in Asian cuisine, particularly Thai, lemon grass has a hint of ginger in its naturally delicate Meyer lemon taste. It looks more like a thin yellow leek but is actually a member of the family of grasses known as Poaceae that originated in Malaysia. Dried as an herbal tea, it contains citral, which not only contributes to its light citrusy fragrance and taste, but also to the wonderful anti-fungal, anti-microbial impact it has medically.

Drinking it as a tea helps with digestion and constipation, pain-related symptoms everywhere in the body from alleviating muscle spasms to joint pains. Infused as a topical solution, it has many applications from a wash for infections in the skin, particularly in feet. Infuse a cup, allow to cool, and saturate with a cloth on the irritated skin. For feet fungus, pour a cup or two of infused tea into a foot bath and soak for 10 to 20 minutes. Do not wash off, but air dry your feet for best effect. Lemon grass helps respiratory ailments like laryngitis when used in steam therapy. The inhaled vapor increases sweating and the reduction of fevers, which is why it's also known as "fevergrass." It can be used topically as a facial wash for oily skin or in a paste for acne.
CAVEAT: Those with extreme allergies or hay fever should consult their physicians before either using herbals for medicinal purposes or drinking them in beverages. Please also note that these suggestions are not intended to be used in place of proper medical care, but in conjunction with the recommendations of medical professionals.