Opinions
Quarantine 101: Finding the Positives with Tea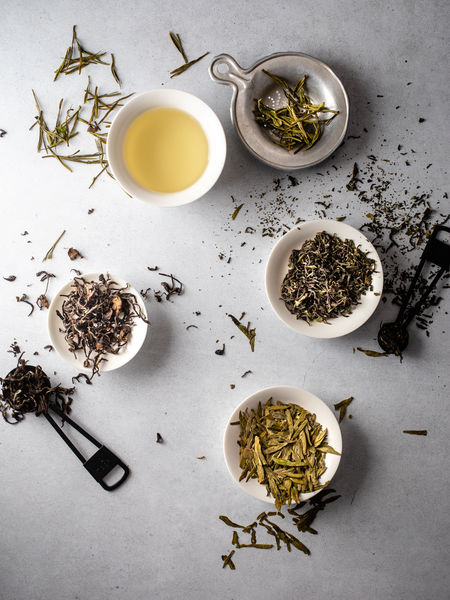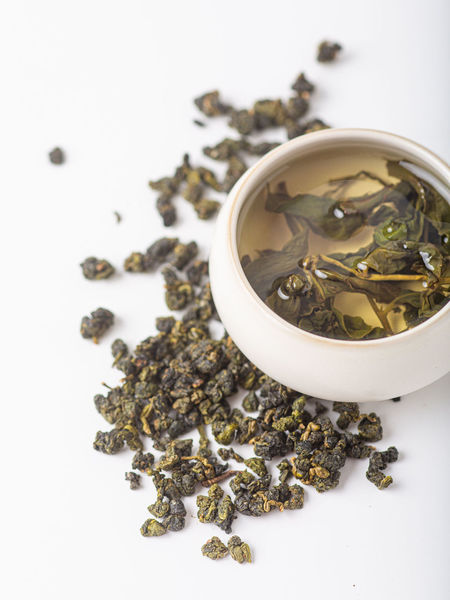 With everything going on currently in the world, it is easy to feel the universal tense energy that is flowing. Anxiety, panic, worry, fear are coursing through the veins of the Earth, and for good reason.
In times like these, it is easy to succumb to the negative vibe, however I am here to remind you that it is important to stay positive. The energy each of us puts out contributes to the universal energy that we all feel, so we all need to pitch in and do what we can to maintain as positive of an energy as possible. If we all try our best, we have the ability to shift the universal energy from a tense, fearful one to a grateful, positive, introspective one.
Great, now that I threw this cool sounding idea out, how do we get there? Cultivating and maintaining positive energy starts with taking a step back from our lives and understanding what is causing bad feelings within us, then actively making effective changes to rid those feelings from our lives. It is about slowing down, decompressing, thinking thoughtfully- which isn't as intuitive as it sounds like it should be- and being brave enough to make some changes.
By now you are probably wondering what someone who sounds like they are trying to be a self help guru is doing writing for a tea blog. I find that in most of my conversations with others about the path to happiness and living a positive life, that most people think it is unattainable and requires a complete overhaul of lifestyles and thoughts. We think we have to do an Eat, Pray, Love trip. I think it is more about finding the little daily rituals we can do that make ourselves feel an overwhelming appreciation for life.
Remember, it is about slowing down and finding something that makes the stresses of the world melt away, even just for a few moments. It could be something like a regular sunrise stroll through a park you find particularly beautiful, cooking every kind of meal of your favorite cuisine, or enjoying cups of tea. Ah hah! Now you see why this wannabe self help guru is on here.
Tea has been by my side through some of the hardest moments of my life, including now. I, like many people, have been working from home for the last seven weeks — but who's counting right — and the adjustment has been hard. I miss my friends from work, I miss my many trips to the cafe for a chat while I make my tea, I even miss my commute. I have been feeling so scattered while I have been working from home. I would end up glued to my screen and the day would slip by. When I got around to a beverage break, the cups of tea I had been drinking weren't the same as the cups of tea I had drank in the past. I would heat water, usually not to the correct temperature, throw a tea bag in of whatever, probably over or under steep it- I was barely paying attention- and then gulp it down while I was answering emails.
This is not what tea is about! I was rushing through the process, not paying attention to the detail, and definitely not enjoying the final product. I wasn't engaging in everything I love about tea because I was so preoccupied with all the negative news I was consuming, pessimistic thoughts I was indulging in, stress I was feeling.
I finally hit a breaking point after the seventh day in a row that I woke up with a dark cloud over my head. I was about to start my new half-assed tea ritual by opening the cabinet to get a bag of whatever when I saw all of the bags of loose leaf tea I had just ordered. Summer Rose, Coconut Grove Pouchong, Genmai Cha-I saw all my favorites, all the teas I enjoy drinking way more than the bag of whatever.
I was tired that morning and it would have been a lot easier to just keep going with my new half-assed tea ritual and go on with my day, both mentally and physically. I wasn't just deciding what cup of tea I wanted, I was choosing between continuing on with my blasé attitude I had adopted or holding myself accountable for my attitude and doing something about it.
Thankfully, something nudged me towards taking a step forward. I banished all my boxed tea bags of whatever to the miscellaneous cabinet that is hard for me to access because it is high up and I am very short. I got out my steeper and measured out 1 teaspoon of one of my absolute favorites, Milk Oolong, and continued on with my old tea ritual- one that was filled with appreciation, focus, happiness. It was the first step towards cultivating and maintaining my lost positive energy.
In life we don't often ask for the events that knock us off balance. It often just shows up and we have to deal with it. It can make the things that brought us so much joy everyday all of a sudden hard to do. And it is scary to try to regain control. I have been drinking tea in a thoughtful way for years, and yet for weeks of my life it seemed impossible to do.
It was so easy to succumb to the negative energy of the world and create a new meaningless half-hearted tea routine. And it felt so hard to get out of it, but I'm glad I took a step back and realized that it was feeding into my negative energy. I had to make a change and reclaim my little daily ritual that once brought me happiness. I have been at it for a few weeks now and I can confidently say that I feel more balanced and calm. I bought about fifteen different kinds of tea to add to the dozen or so I already had in the cabinet. Was it overindulgent? Yes, but in these times, it is important to be kind to yourself.