Culture
Quick Guide to Teaware Around the World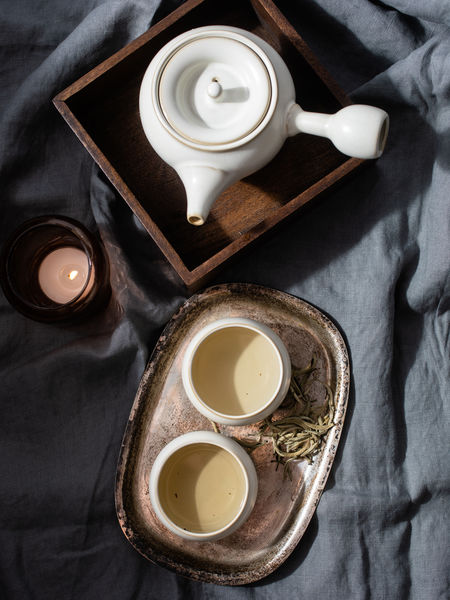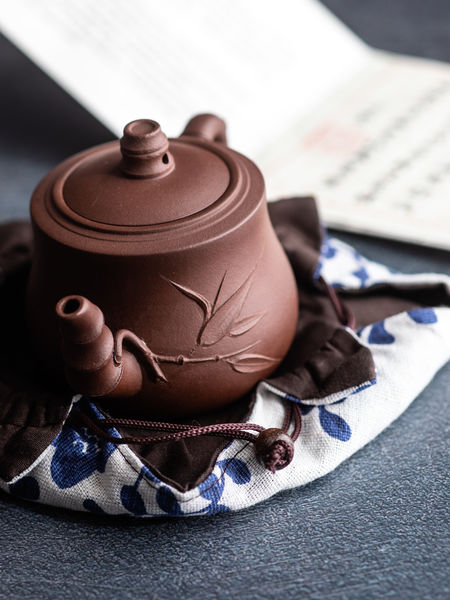 Second only to water, tea is the most popular beverage of choice around the world. In all the corners of the world, tea in prepared in numerous ways and with different vessels to serve and enjoy the relaxing beverage. From teapots to single serve teacups, here are a couple of highlights of tea vessels from different parts of the world.
China: Gaiwans and Yixing Teapots
Tea has been around for thousands of years, and it was in China that the practice of steeping leaves from the camellia sinensis first began. In that time, the Chinese have perfected the art of tea brewing and develop tea accessories. Some of the most notable Chinese tea vessels are the Gaiwan and Yixing Teapot.
The Gaiwan, or "covered bowl", is a tea brewing set composed of a bowl, knobbed lid, and saucer. Made from porcelain or earthenware, gaiwans are used for brewing small amounts of tea for multiple brewings, with each brewing offering a different experience. Tea is brewed in the bowl and the lid is opened slightly to act as a strainer while the beverage is poured into a cup or serving pitcher. Alternatively, tea can be sipped directly from a gaiwan, using the lid to keep the leaves in the bowl.
Though unglazed and unadorned, Yixing Teapot are among some of the most prized Chinese tea vessels. Made from the purple clay from the city of Yixing, Yixing Teapots absorb the oils and essence of tea over a period of time, creating a more intense flavor in future brewings; however, because of this feature, it is recommended that only one type of tea is used in each Yixing teapot.
Japan: Kyusu and Tetsubin Teapots
A major part of Japanese culture, tea is a staple in the Japanese lifestyle. Tea is such an integral part of Japan that entire ceremonies and proper instructions can be found throughout Japanese tea culture. From special teacups to bowls to spoons to specialized teapots, there are numerous tea accessories from Japan. The most common of these tools, however, is the kyusu.
Japanese teapots (or "Kyusu") are commonly seen in two forms: the Yokode Kyusu features a side handle and is the most common type; and the Ushirode Kyusu, which features a rear handle. While commonly made from ceramic, there are glass varieties available on the market. A notable feature of the Kyusu is the strainer located near the teapot spout, either made from removable stainless steel mesh or built directly into the teapot.
And what better way to heat tea for a Kyusu than a Tetsubin or a cast iron kettle? While there are cast iron teapots on the market (many coming with a strainer for brewing tea directly in the pot), a true Tetsubin is primarily used for heating water. Many swear by the Tetsubin's ability to smooth the taste of the boiled water and make it ideal for bringing out the sweetness of Japanese teas.
England: The Brown Betty
One need only think of Merry Ole England and visions of afternoon tea spring to mind. Beginning in the 17th century, England's love for the comforting beverage grew rapidly, becoming a staple for centuries to come in the English lifestyle. No English tea pantry would be complete, however, without a good tea pot. Enter: The Brown Betty.
Made from the red clay from the Stoke-on-Trent area in Staffordshire, the Brown Betty teapot gained prominence during the Victorian Era. Though originally an affordable option among commoners, the Brown Betty became popular throughout all classes for its ability to retain heat. Because of the teapot's round shape, tea leaves brewed directly in the pot can be allowed to expand and release their full flavors for a satisfying brew. Though traditionally a brown teapot, the Brown Betty can come in other colors as well, black being a popular alternative color.
Argentina: The Mate Gourd and Bombilla
While not a true tea, Yerba Mate is a popular herbal tea enjoyed throughout South America, but most notably in Argentina. South Americans love their mate so much that they even have their own form of tea ceremony for sharing and enjoying mate among friends. Consequently, there are special tools for preparing mate the traditional way: a hollowed out gourd and a bombilla.
Mate is both prepared and enjoyed from a hollowed out gourd, which can be made from a variety of materials such as metal, glass, ceramic, silicone, or wood but is traditionally made from a calabash gourd (though other gourds are used as well). Before mate is enjoyed from a traditional gourd, the gourd should be cured to prevent the gourd itself from affecting the flavor of the beverage. Additionally, traditional gourds are more delicate than modern gourds, so overall proper care is highly recommended to enjoy a traditional gourd for a long time.
Nevertheless, mate fans swear by the traditional calabash gourd as the ideal way to enjoy mate. Instead of straining the mate before enjoying, a metal straw called a bombilla is added directly into the gourd with the tea for the enjoyer to sip mate. To prevent the tea leaves from leaving the gourd, Bombillas come with a strainer at the bottom of the straw (which can either built into the straw or detach). The gourd and bombilla is typically shared among friends and family, passing the beverage around for each person to sip.
India and Pakistan: Kulhar
Walking through the streets of India or Pakistan, and you'll no doubt come across chaiwallahs, or traditional brewers of chai. Though many modern day chaiwallahs serve chai in plastic or paper cups, some will occasionally serve chai in a small, undecorated clay pot, or "Kulhar".
While used to serve other hot beverages and even desserts, Kulhars are popular among chai enthusiasts, who swear by the Kulhar's ability of giving chai an additional earthy flavor. Completely unglazed and fired in a hot kiln, Kulhars are used only one time and are meant to be smashed after the chai is enjoyed to avoid reuse. While they have seen a decrease in popularity in recent times due to the cost effectiveness of plastic and paper cups, Kulhars continue to be used to this day by chaiwallahs who wish to provide a unique experience to enjoyers of chai.