Health & Beauty
Self Care, and Tea to Get You There...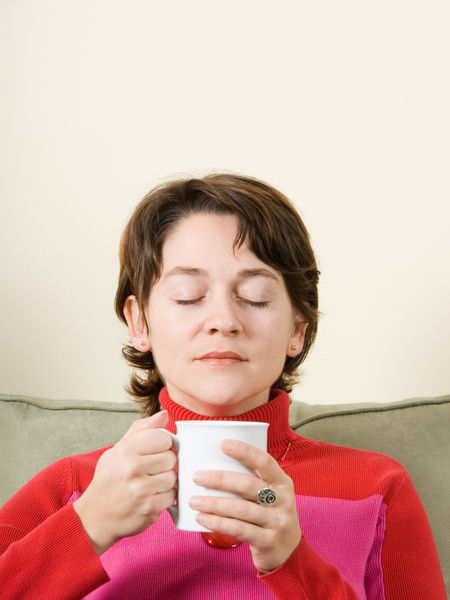 In this world with a constant influx of news and information, deadlines for work and family, and crossing off those endless items on your to-do list, it's more important than ever to take care of yourself.
Ever flown on a commercial airline? Then you know the stewardess reminds you that if the oxygen masks drop, you should put yours on first before assisting children or the elderly. The reason? If you're not well, you cannot take care of others.
Naturally, we think tea can be used as antidote to all of the stressors in life. You might want to consider some of these suggestions for utilizing tea to de-stress, calm yourself, and practice self-care…
1. SLOW DOWN Whether it's preparing a cup of tea, cooking or eating a meal, slow down. Make every gesture in prepping or consuming tea or a meal deliberate, thoughtful, careful. Think of the people you're serving, think of those who labored to grow, harvest, and deliver your ingredients to you. Express your thanks to them by paying the utmost attention to every step necessary to make that perfect cup of tea, that gorgeous salad, those delicious nibbles for appetizers or dessert. You get the idea. Want a little soothing music? Great, but give yourself the gift of no phone, no TV, no internet. Try it, and see how therapeutic it can be.
2. TEA AS A BEAUTY AID That's right, tea is great for your skin, hair, and body! To add a bronze tone to your skin, bathe in a strongly brewed black tea; this is a great way to use up one that might have lost its flavor. The temporary bronze tone attained will wash off with your next bath or shower. Bathing in tea is also a great antidote to sunburn or mild rashes or itching. Use warm to lukewarm water, add a cup or two of brewed black tea, and rest in the bath for 15-20 minutes. Air dry or lightly pat your skin dry with a clean cloth (Tea could stain your towels, so use a clean rag or cloth). Tea can calm itchy, tired, over-worked feet or the beginnings of athlete's foot. Pour brewed tea in warm to hot water in a footbath or deep pan, place your feet in the bath, and allow to soak for 10-15 minutes. Air dry or pat dry with a clean cloth.
3. TEA FOR WHAT AILS YOU Whether it's a sore throat, the flu, a cold, or the blues, tea is a soothing beverage, hot or cold. For laryngitis or sore throat, cold brewed tea works best, but for the flu or a cold, hot tea with lemon, ginger, or/and honey is terrific. Use whole, fresh ginger, cut of an inch-sized chunk and put it into a cup. Pour boiling water on top of it and steep for 5 minutes, then use that water to brew your tea. Add lemon and/or honey, to taste. Got the blues? Treat yourself to afternoon with a friend, or two. This can be at a favorite tea room, or at home using the absolute best tea you have, served in the most delightful cups with special treats on gorgeous plates to complete the experience. Even a long-time friendship benefits from a little "self care" that a shared experience with tea can bring.
4. GIVE GIVE GIVE It's a truism, cliché, and adage, when you give of your time or effort, you always gain back more than you give. Volunteer to create an afternoon tea experience at your local senior center which will love the attention and the break from routine. Or, provide tea for the valiant caregivers at children's hospitals or hospice centers. Do what is comfortable for you: A basket with tea, a pretty mug, and a pack of cookies, or come with kettle, bottled water, and tea and sweets, and prepare it all on the spot. Stand back, you're gonna get hugs!
5. A DATE WITH YOU AND TEA Whether you use an electric kettle (perfect for matching temperature to tea type) or use a stovetop kettle or pan, heating water takes but a few minutes. Make a date with yourself for tea and do it as often as you can, at home, at work, in or outdoors. Pencil it in your calendar if you have to. Use the finest, premium-level loose-leaf tea, brew to the clock, strain the tea leaves into your favorite cup or mug, and enjoy. Now sit back, sip leisurely, let the worries roll off your shoulders. Tea can do that ...
Hopefully these suggestions help you take care of you, and find some peace in your next cup of tea…
Diana has contributed her tea expertise in more than 40 articles on TeaMuse, and her tireless enthusiasm for tea is boundless. A journalist, poet, and nonfiction book author, she holds a B.S. from ASU in Mass Communications and has written about everything from brain surgery to cupcakes. To learn more about her books, on tea and other topics, please visit https://authorcentral.amazon.com/gp/profile