Profile
Fond Memories with Adagio's Slumbering Sloth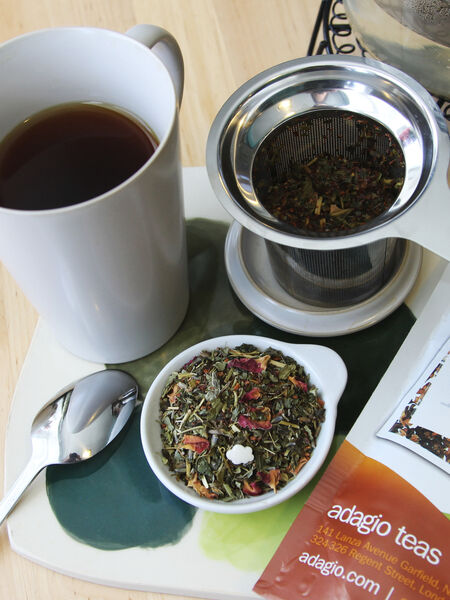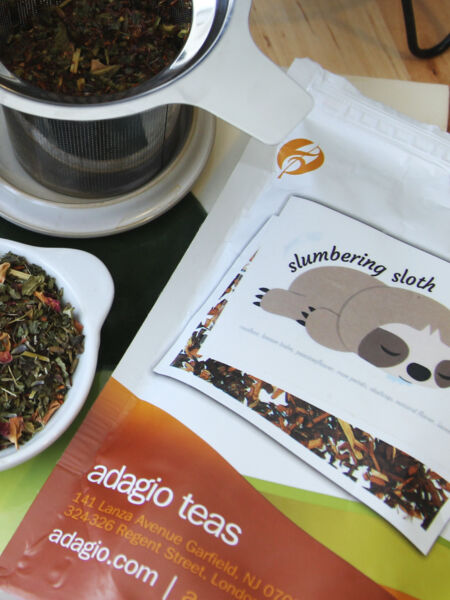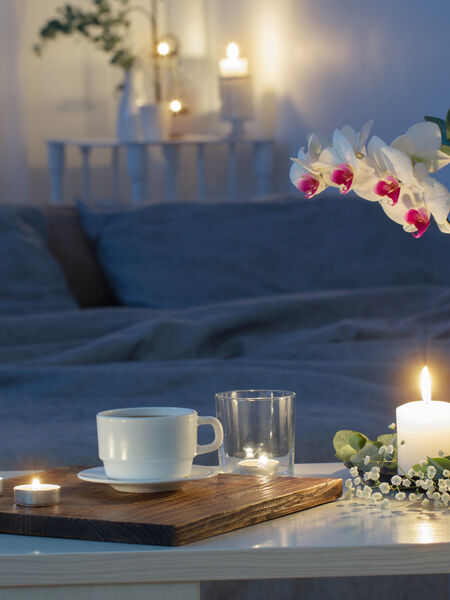 Some teas just make you go 'mmmmmm'
…
Or is it 'ahhhhhhh'?
Whatever. This is that one.
If warm were a flavor.
If tucking into the one good blanket you and your siblings fought over while you were all settling in to watch Family Matters were a tea.
If a good squeezing hug from fun Aunt Rita who you know is about to ask a few too many probing questions about your personal life but it's okay because Aunt Rita doesn't drink, she has fun…
You get it.
This one is called Slumbering Sloth, and you might have guessed what that's about. While it's important to state from the outset that it doesn't contain any sort of chemically-hypnotic ingredients (that would be mighty illegal), it's hard to imagine a hot drink not laced with Rohypnol that would make you want to tuck in and drift into dreamland more than this one.
The primary leaf is Rooibos, a naturally smooth and caffeine-free variety that touts a myriad of health benefits ranging from bronchodilation, antioxidants, and digestive support. Mixed in are lemon balm, passionflower, rose petals, skullcap, lavender, sprinkles and natural flavors.
Come on. Tell me you didn't get a little sleepy reading that list. It really is that nice.
And it's easy to brew as well (who wants a complicated brewing process at bedtime?). Steep 1 heaping tsp. of the blend in 8 ounces boiling water for about 5 minutes. That's it! Since Rooibos does best at or near boiling, you will likely want to keep the steeping vessel covered so the water's temperature doesn't dip too far. The Kawa mug and infuser holds the leaves and covers the mug while steeping, resulting in a brew that is rich, smooth, and kept piping hot until you finally take that first sip.
For those of you who were convinced by all that, went to the website to find it, came up with nothing and are now back to check the date on this article: First of all, welcome back! Second of all, you're probably not checking at the right time.
That's right, day walker, you've been bamboozled.
The Slumbering Sloth blend is one of a couple offerings from this practical-joking company that are, get this, exclusively available for purchase at night.
Yup.
Along with the caffeinated Night Owl brew (intended for those looking to stay wide awake through the late hours, as opposed to, ahem, slumbering through them), this dreamy tea is only available for purchase between 2 and 3 AM EST.
Why, you ask?
Because it's fun!
Now, for you day-dwellers who are thinking, "What the heck, why would they do that? I want this sleepy tea and don't want to stay up to blah blah blah", y'all need to understand something.
We creatures of the night do not have anything to ourselves. Nothing.
If you've ever worked the night shift, you know what it is to be left out of just about everything. I myself have worked a graveyard shift for years, and have had to tell many people over those years that I could not attend their…anything. Literally anything, unless I skipped out on some much-needed sleep between the end of the shift and the beginning of college classes, and that was one-hundred-and-thirty percent not happening. Sorry, hope your 9:45AM pre-brunch brunch was nice.)
The simple fact is the world is built around the "Nine AM to Five PM" community, and that is not changing anytime soon. This is the only product I've ever seen that is only available at night (other than, well, never mind. I don't know if I can get away with mentioning illicit purchases twice in one article, but I'll leave that to the editors).
So if you really want it and are not a member of the Midnight Club, so to speak, would it be so bad to stay up and buy it? We know you've done it before for concert tickets, those ones that sold out in three seconds and you couldn't believe you spent all night waiting up for them?
But no worries, Adagio has been stocked up on the Slumbering Sloth every time I've ordered, unlike 'N Sync on their Millennium Tour. Ugh, don't ask.
The point is that some teas have the uncanny ability to take you back to familiar places, even if you're only trying it for the first time. For the Slumbering Sloth, these are the most comfortable places, the coziest times. Not so much trying to wind down from a hectic job, but being back home again, being a youngin' who doesn't know anything yet about the world and all its demands, toasted up under the good heavy blanket you wrestled away from your presumptuous younger siblings before your mother told you all to share nice, and after you all reluctantly tucked in close and clutched corners for an extra few inches of fleecy goodness (of course while not-touching each other's faces as a ploy to get someone to relinquish their ends), Nick-at-Nite lulled you all to sleep before long anyway and your mom carried you all into bed, having never once complained about not getting the good blanket herself, even after coming off a double at the hospital and spending the rest of her exhausting day corralling you and the rest of her rambunctious brood.
This tea might make you want to call your mother. Just remember it's late.
Slumbering Sloth
by Kevin Henderson
The couch champion
might be a meanie
but Family Matters, I Love Lucy
I Dream of Genie
are just better
beneath the good fleece throw
while sipping a warm cup
of Adagio tea-nie.