Culture
The South's Contribution to the World of Sweet Tea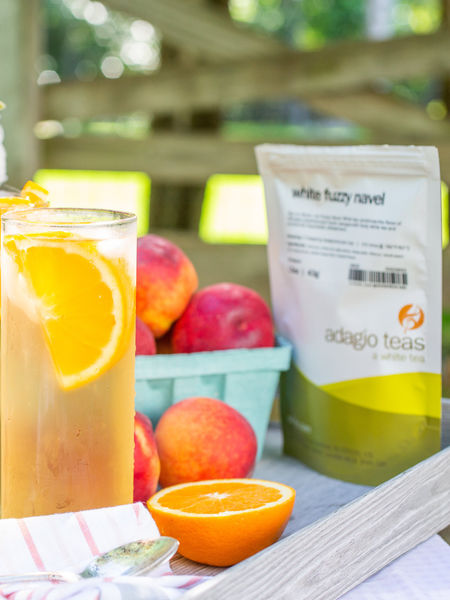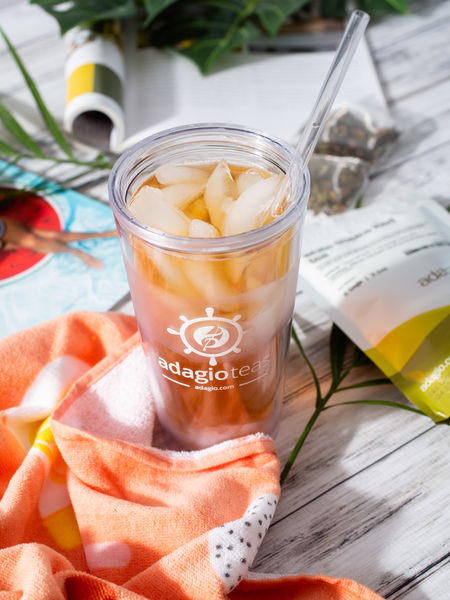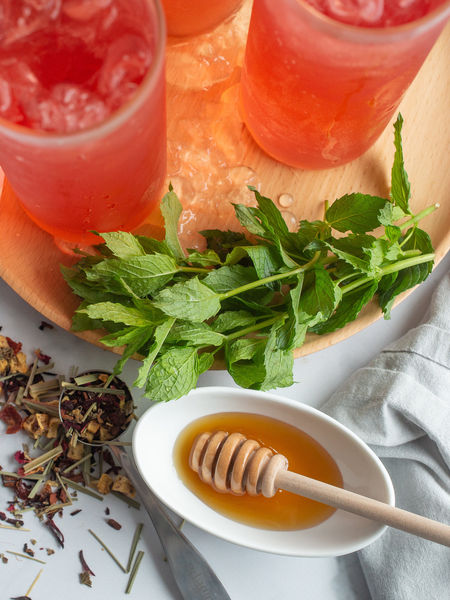 Ever since the tea trade first tracked how the U.S. drinks tea, iced tea has been an overwhelming favorite beverage all year long.
Throughout the south, Sweet Tea is as ubiquitous as the humidity of a summer day. Fortunately, neither humidity nor the high temperatures beat the pure unadulterated pleasure and effectiveness of a tall clear glass of icy sweet tea. From Arkansas to Florida, from Virginia to the Gulf of Mexico's border with Texas, when you request iced tea in a restaurant, you'll be served sweet tea. When you visit a friend, attend a shower or a luncheon, or even attend a funeral, you'll be served sweet tea. And, while sugar and black tea are the main ingredients, the recipes and varieties of tea are legion and each Southern hostess takes pride in adjusting the recipe to suit her palate and her quest to please her guests.
Not a sweet beverage person? Don't resist! You have to try Sweet Tea at least once because … June is National Iced Tea Month AND it is just plain delicious! It also makes for a great vinaigrette base, marinade, or to use in rice or grains to add a little punch, like couscous made with fruit and nuts and plumped up with mango tea. The variations are endless.
6 SECRETS & VARIATIONS FOR SOUTHERN SWEET TEA
1. Baking Soda is a Clear Winner. Before brewing, add just a smidgen, just a pinch of baking soda into the brewing vessel, then add the tea and water. Stir thoroughly. What happens is the baking soda works to make the beverage, clear and clean. No, you won't taste the soda, but it makes your tea sparkle with color and clarity.

2. It's the berries! Wash and dry raspberries or blackberries, then slide them onto the thinnest wooden sewers. Stir the skewer a few times in the glass of tea and the fragrance of the berries will scent the beverage. When you're finished drinking the tea, remove the skewer and pop one delicious berry at a time into your mouth. Yum!

3. Add flavor with juice. Lemonade or orange juice expands the quantity and enhances the flavor of iced tea. A good ratio is 1 portion of juice to 3 portions of tea or to taste. Fresh or reconstituted juices both work well but, as with everything in recipes, the fresher the better. Alternative: Add lemonade or orange juice to ice cube trays and use those in your ice tea tumbler. Adds delicate flavor as the ice melts.

4. Sugar syrup is another great alternative and keeping a good quantity in the fridge during the summer makes preparing iced tea quick and easy. To make the syrup, use equal parts water and sugar. If you use 2 cups of water with 2 cups of granulated white sugar, for example, the result should provide 3 cups of sugar syrup. After heating over a medium flame until the sugar dissolves completely, remove the saucepan from the heat, allow to cool, then refrigerate. Use 1 cup of sugar syrup for 6 cups of brewed tea (or less to taste.)

5. Sun Tea in the Southwest is an alternative to steeping teabags with boiling water. Take a large, 64-ounce glass jar and fill it with 10 cups of clear cold water and at least 8—10 individual teabags of black tea. Set out the jar in the sunniest part of your home, like a patio, porch or even the front steps. Allow the tea to brew in the sunlight all morning. Bring in at noon, remove the tea bags, and pour the tea over ice in your favorite tumblers. Refrigerate the balance for extra servings during the day and evening.

6. Use honey instead of sugar. The best natural substitute for sugar in iced tea is honey. Bring 3 cups of water to the boil and add 3 tea bags and boil for just 1 minute. Remove pan from the heat, cover, and allow the tea to steep an additional 10 minutes. Take out the teabags and discard. Add ½ cup of honey and 1 tablespoon of freshly-grated ginger, 7 cups of cold water and stir. Pour mixture into a 64-oz. pitcher and serve. Yields 10 cups or 5-6 tumblers of tea.
THE CLASSIC SWEET TEA RECIPE
INGREDIENTS:
2 cups boiling water
6 tea bags of your favorite Adagio tea or herbal tea
1 pinch of baking soda
¾ cup white granulated sugar
6 cups cool water
DIRECTIONS:
Use a heatproof glass pitcher like Adagio's bosilicate glass pitcher with removable stainless steel filter.
Pour in the boiling water. Add tea bags and baking soda. Cover. Steep the tea for 5 to 15 minutes, or to taste.
Remove the tea bags and either discard or pop them onto your compost or lay on the dirt surrounding your indoor plants.
Stir in the sugar continuously until the sugar is dissolved. Pour in the cool water and store, covered, in the refrigerator until ready to serve.
To serve, place 3-5 ice cubes in tall tumblers, stir the ice tea before pouring. Garnish with a slice of orange, lemon, or grapefruit or add a large sprig of fresh mint.
Yields: 5-6 servings. Recipe easily doubles.
How to Get Started at Home!
Our great lidded tea pitchers are clear heat and ice-proof bosilicate glass with a black, green or blue lid.
Adagio's Ice Tea Starter Set is the Best Method for Sweet Tea, ever! And, the BEST VALUE!
Make it easy on yourself with Adagio's perfect quart-size tea pouches of fresh loose-leaf tea and heat/cold-resistant borosilicate glass pitcher.
HOW TO USE: Empty a cold-brew pouch of tea into an Adagio pitcher of cold water and refrigerate overnight. That's it! Remove the pouch and enjoy freshly-brewed tea flavor all day long. Convenience and a per-glass bargain, too. Adagio tea pouches can also be steeped in hot water for 5 minutes then served over ice. Many Adagio full-leaf tea and herbals are available in convenient cold-brew pouches. Each pouch makes a quart of iced tea.