Culture
21st Century Tea Time with Friends and Colleagues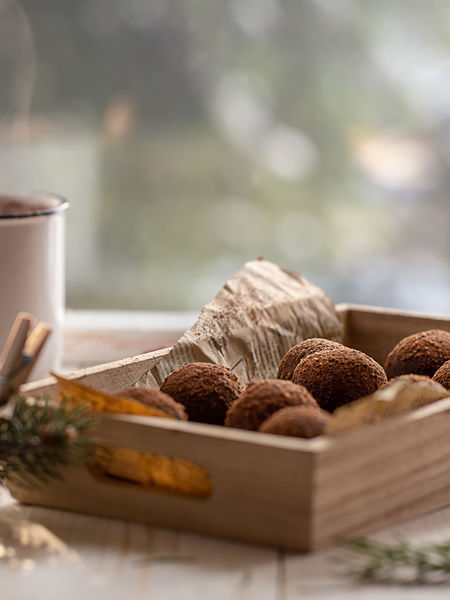 In the 19th century mannered afternoon tea time of Henry James, it wasn't uncommon for both host and guests to dress up for the occasion, spend considerable time discussing everything from literature to art, and enjoy costly tea with a tiered tabletop tray of sandwiches, scones, and sweets prepared by dedicated household staff who served tea from sterling pots into the finest porcelain cups on a table laden with equally beautiful dessert plates and fine cutlery. And, linen or damask napkins and tablecloths were a given, of course.

Sharing tea with friends today can still be a dress-up affair with a carefully crafted menu of either bakery-bought or homemade treats, especially for birthdays and celebrations like graduations or promotions, but we all know that casual and convenient are more likely to be the themes today because it's so easy and fun to do./p>

Modernizing tea time for friends at home or colleagues at work can be everything tea time should be: A respite with delicious items to eat accompanied by the best tea you can afford, served with colorful, easy-to-wash or recycle everything. How can you make that happen? Here are just a few ideas: .

• If you're a stay-at-home mom or a freelancer working from home, tea time is a great way to get out of the house for a change of scenery, to share your favorite beverage, and talk about things other than kids or work.
• Even downsizing the preparations to a thermos of hot tea and some cookies will offer both refreshment and respite while you visit with a friend at the local park or lounge on benches at the mall.
• Got kids? Hire a sitter or two to watch all the kids for a half-hour or an hour so you can really concentrate on relaxing and recharging yourselves. You and your friends, and your kids, deserve the occasional break from the routine, and an hour's cost for babysitting won't break the budget when split by two.
• At the office, modern tea time together is for friendship and relaxation. Don't spend your tea time at a board meeting!
• Instead, pick a day that suits everyone, like a Friday afternoon at 4 p.m. to relax for a bit before departing after a long week. Or, try an early 8 a.m. Monday morning breakfast tea to share the energy and excitement for the week ahead.
• Keep the group small, from 2 to 6 people max. Encourage others in your workplace to host their own Rest or Rev Up Tea Time that suits them best.
• Pay attention to the ingredients! Forget the tap and bring in bottles of spring water. Fine teas deserve the best water to provide the most flavor in the cup.
• Use a temperature-controlled automatic tea kettle to heat the water to match the tea you're serving.
• Sign up with Grubhub or Postmates to deliver the best-of-the-best scones, sandwiches, and desserts from your favorite shops. Rotate your sources for variety.
• Not that interested in a British menu? Try a fruit salad. Or, consider a cheese plate with 2 or 3 choices of cheese, some nuts, and perhaps a little chutney or jam to go with the cheese. Baguette, optional.
• Want to eliminate food altogether? Why not make this a tea tasting with 2 or 3 choices. This is a great way to introduce colleagues to your favorites and discover what they love that you have not yet sampled.
• Easy-peasy does it: Order teas online to be delivered to your workplace. www.adagio.com does it!
• For the ultimate in ease for brewing and cleanup, teabags still rule and fortunately, your choices for high-end teas in bags are wide and varied, so order away. If loose-leaf teas are your passion, keep a selection of strainers and small bowls for the spent leaves.
• Share/delegate. Until you ask, you'll never know what foods or teas your colleagues adore, so ask them to host occasionally. By rotating around the group, you all will have the opportunity to try new treats and teas.
• Invite everyone to bring their own favorite cup or mug. Not only does this eliminate a bit of cleanup by having them clean up their own mugs, it's a great ice breaker to see what cups or mugs colleagues and friends dub their favorites and hear the stories of how they were acquired.
• Consider bamboo plates and utensils. They're re-useable, recyclable, and do no harm to the environment. Simply wipe down with a dampened soapy cloth, rinse lightly, and air dry. Now, they're ready for the next tea time.
• Keep the conversation light: Movies, restaurants, books, music or upcoming or recent vacations, museum visits, or hiking explorations or sports. In other words, share your life, but ditch the politics, gossip, and work duties of the day.
• Repeat on a regular basis but not so frequently that it becomes routine. Start with once a month or maybe two weeks.
• For company-wide holiday celebrations, ask for tea choices on the menu instead of the usual sodas or alcoholic drinks. Volunteer to brew up the tea. Your tea loving colleagues will love this and those unfamiliar just may become enthusiasts.