Health & Beauty
DIY Concentrated Beau-TEA Cream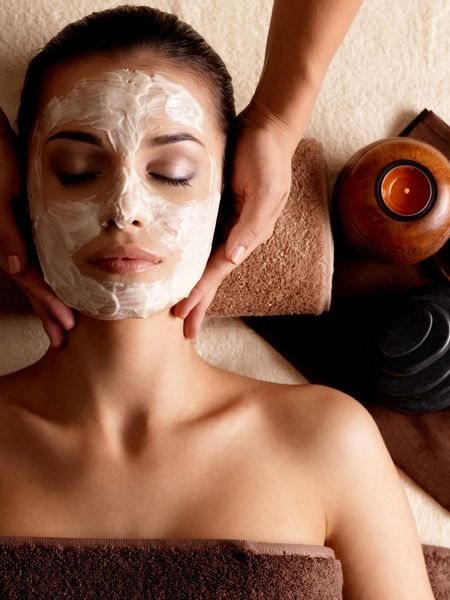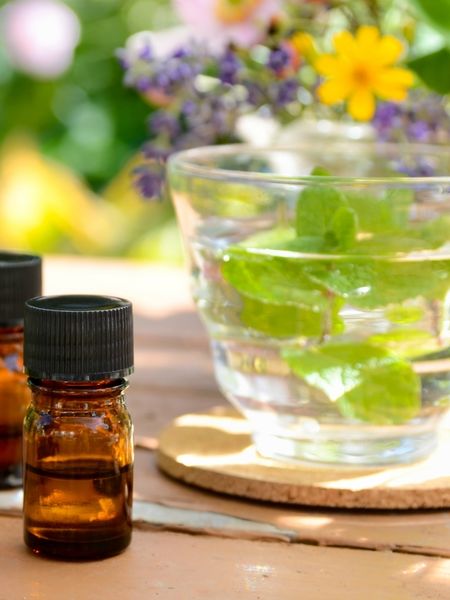 Your skin is the largest organ in your body, so it is important to nurture it with the best nature has to offer. With that in mind, tea is a great skin ally because of its many magical properties. Generous in both taste and aroma, a tea blend's mixture of antioxidants, vitamins, and minerals can boost any basic beauTea cream ingredients that are already in your pantry, creating a luxurious treat for your skin.
Choosing your tea or tisanes
Before adding a beauTea cream to a daily skincare regimen, be sure you are not sensitive to caffeine or any of your other ingredients. Test any tea, oil, or butter on a small patch of skin, and wait for 24 hours before starting if you are not familiar with the ingredient. If you find you are sensitive to caffeine, use an herbal blend. This particular beauty cream recipe is water and preservative free, and has a nutrient-dense buttery consistency. If the ingredients are not already in your pantry, they can often be found at your local community market, beauty shops, or through an online retailer.
Green tea is often found in beauty products, and has a substantial list of beautifying benefits: exfoliating the skin, lightening dark circles, eliminating eye puffiness, and soothing sunburns. Green tea also has anti-aging properties and combats acne and oily skin. The caffeine helps constrict blood vessels and sooth inflammation, adding potency to a skin cream.
Black tea also contains a myriad of antioxidants, but can act as a mild self tanner. Any scent from the tea may be mild when incorporated, but the essence and perks of your favorite tea will be strong. Try an earl grey lavender, flavored vanilla or rose.
If you have a caffeine sensitivity, aim for an herbal blends, such as those that contain chamomile, mint, or berries.
Use caution with teas or tisanes that contain citrus or fall/winter spices. These blends can be warming and interact poorly interact with irritated or sunburned skin.
Note: If you choose to use a loose leaf or bagged tea in place of a powdered matcha tea, you will need to strain the tea from the mixture using a cheesecloth.
Choosing a container:
To maximize the shelf life of your cream, dispense your cream with a spoon. This will minimize direct contact with your fingers. If the opening is too small to pour into, cut off one corner of a plastic and pipe the cream into the container.
Alright, now it is time to find your dream cream team.
Butters:
Of course, making a skin cream using what you have in your own pantry is usually best, as you already know you like the particular scents and do not need to worry about allergies or sensitivities. However, it is important to know that every type of butter has a different consistency, absorption rate, and melting point. Mixing butters for your cream will work, but consider each personality when deciding how much to use of each. Cocoa, mango butter, and Shea butter all quench thirsty skin. As a general rule, the denser the butter the slower the absorption rate it will have, and the thicker the cream will be. Cocoa butter is the densest of those listed, followed by mango butter, and shea butter. All of these options serve as an excellent base, together or combined, for any beauTea cream.
Oils and extracts:
Similar to the butters, the thinner the oil the faster the absorption will be. However, each type of oil has its own quirks to keep in mind as well. For example, olive oil has a strong aroma and can overpower other ingredients and coconut oil is semi solid and must be melted down in order to infuse the tea. Other oils to consider include vitamin E oil, sunflower, safflower, sweet almond, apricot kernel, jojoba, grapeseed, avocado, olive, and castor oil. If you have acne prone skin, aim for oils towards the beginning of the list. The absorption rate is less likely to interact with sensitive pores.
The addition of wax or powder can act as a stabilizer to maintain the consistency of the cream while reducing any oily consistency. Consider adding up to 1 tablespoon of beeswax, candelilla wax, arrowroot powder, or cornstarch. This is optional.
Recipe Makes 8 oz of cream and takes about 1 hour, up to 30 minutes of hands on time:
Option 1:
1 cup butters such as shea, mango, coconut oil and/or cocoa butter
2 tablespoons oils such as coconut, avocado, sweet almond, jojoba, and/or vitamin E
1 teaspoon Matcha tea
1 tablespoon wax or powder (optional)
Option 2:
1 cup butters such as shea, mango, coconut oil and/or cocoa butter
¼ cup oils such as coconut, avocado, sweet almond, jojoba, and/or vitamin E
2 tablespoons loose tea (or 4 tea bags)
1 tablepoon wax or powder (optional)
1. Create a double boiler with a glass bowl over a pot of water on low heat.
2. Keep a close eye on the butters and use a thermometer to make sure they reach 200 degrees Fahrenheit before removing and mixing your tea and oils together.
3. Once the butters are melted, remove from heat, add in the oils, and the tea to infuse.
4. If using loose or bagged tea, infuse the mixture until the glass container has cooled to room temperature. Place a cheese cloth over a second class container and strain to keep the loose tea leaves out of the final product.
5. Cool the mixture further in the freezer for up to 30 minutes, or in the fridge for up to an hour. This will allow the cream to harden, so you are able to whip the ingredients to form stiff peaks.
6. Immediately jar your customized beauTea cream.
Enjoy your beauTEAful self with your new creation for the next 3 months (or less) before starting your next batch!
Samantha Albala is a writer and medical editor by day, and a curious D.I.Y. tea crafter by night. Her years working in bakeries and tea houses gave her the knowledge and freedom to experiment and blend together a large assortment of loose teas and tisanes on a daily basis. She will never pass up a cup of jasmine, silver needle, or vanilla rooibos. Read more about Samanatha HERE.