Enjoyment
Signature Blends Series: A Study in Labels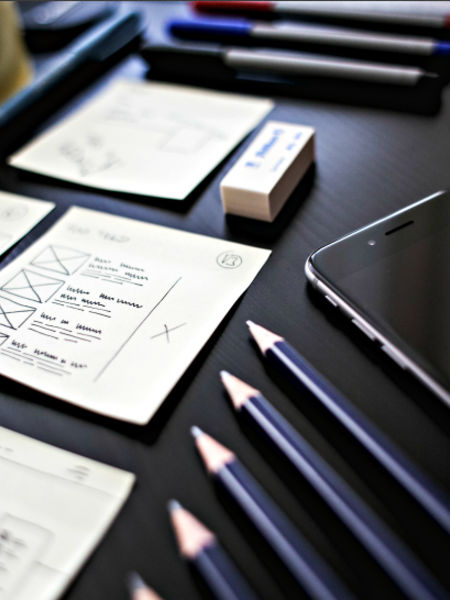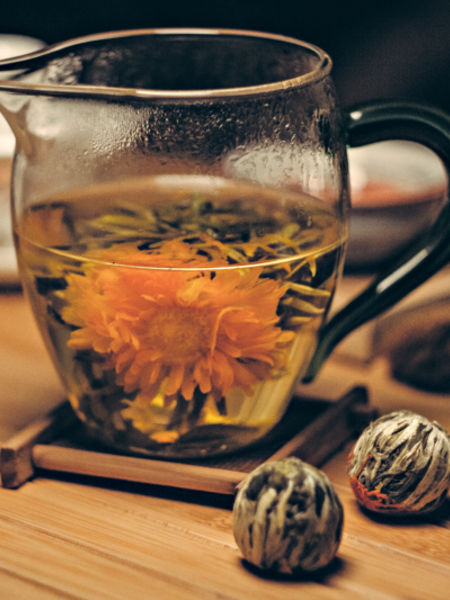 What's in a name?
What's in a label, rather.
Now, before someone pipes up, "Labels are evil social constructs that limit our expression of inviduality!"—hear me out.
Labels are important for tea.
They tell us who made it, where it came from, how to steep it, all that good stuff. Without this information, your grandmother calls you up in the middle of the afternoon: "How am I supposed to prepare this lovely blend you made me?" (If she hasn't already discovered how to message it through Facebook.)
For Signature Blends, labels are especially important, because they communicate what the tea is about, even before you have the chance to drink it.
A good label is made of the following:
Originality
Pizzazz
Cohesion
Originality: We already know that the tea you've created is unique to you, and the life that you're bringing to that character or concept. By all means, infuse that into the wrapper! This label is an opportunity to explore a visual taste sensation.
Oh yes. Vocab words aside, you need to get across what it's like to drink the tea without beating the audience over the head with it.
Why is this crucial? Because it demonstrates your skill as a tea blender to think of all sides of the tea. Regardless of how good the product tastes, if the label is nondescript, then viewers might be tempted to stroll—or scroll—past it.
Likewise, a tea that doesn't possess an elaborate flavor profile will be rendered attractive when you fix a sexy picture on it. The viewer may well go, "Who cares that it's just a couple variations on a black blend? It's the essence of my favorite Marvel hero!"
Pizzazz: Hands down, the label must be eye-catching. It breaks my heart to be so frank about it, but if your goal is to make a successfully popular Signature Blend, then you've got thousands of other teas in competition. Friendly competition, mind you! We're all here for the fun of it, and part of that fun is exploring the different takes on commonly adored fandoms.
That being said, you want to present your best face in the crowd. Picture the Signature Blends pool as the tea section of your local grocery store, and ask yourself the kind of questions that a tea company would ask its own management team when thinking about public presentation. What draws you to one tea or another? Is it colors, fonts, design?
Cohesion: Once you're flush with your concept, make sure that it makes sense to the viewer. Especially if you're planning on this tea being part of a series, take the time to lay down the uniting visual elements—ie: common colors, accents, or images.
Why do we care about cohesion when we just talked about the wonders of pizzazzing it up?
Because cohesion indicates depth. If you have what it takes to present your tea as a fully-formed concept, then you can bet your barrel that it's going to taste amazing.
When we're looking at examples of previously successful blends, then there's no doubt that Cara McGee's line of teas is a great example of all of the above.
She includes her own original art in the labels, setting them apart from all the rest, and each one is a fantastic study in less-is-more. (Mazal Tov, girl.)
But what if you're not an artist?
Don't worry, there's hope in the Internet. When I was creating the My Little Pony tea labels, the only tools I used were Google* and a smattering of basic lines on Photoshop. These effects are easily replicated in a number of easy-to-use artistic applications, and the great thing about the development of technology means that you can now design labels from the comfort of any device: computer, smartphone, or tablet. Aren't options wonderful?
Some other creative labeling ideas include:
Instagram photos
Hand-drawn images in traditional media, uploaded online
Text-only labels, such as hyperlink: Woodie Barnes McWhirter's Artistic Colors Collection
And when true artists' block hits, then don't be afraid to go back to your source material.
Listen to that song again.
Rewatch a scene from the movie.
Quote the character to yourself.
Of course, only do that last one when no one else is around, otherwise it might be difficult to explain to your roommate why you suddenly burst out, "ELEMENTARY!"
Unless your roommate is also into fandom blends. In which case, life is pretty darn awesome.
Peace and cheers!
* Most, most importantly of all: when you're seeking out stock images for your labels, please respect copyright! Include all necessary credits in the description of your tea. Stealing artwork, even commercial, is the kind of sociocultural no-no that results in far too many heartaches, headaches, and Tumblr wars. We don't need that—isn't peace of mind the whole reason why we're drinking tea in the first place?