Health & Beauty
How To "Heart" Tea, In More Ways Than One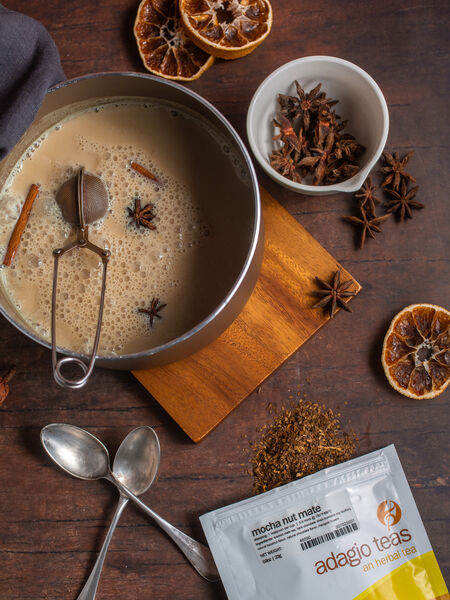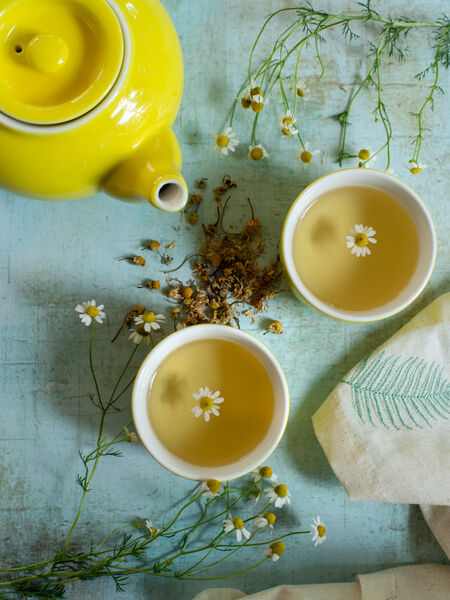 I've done articles before on the benefits of tea for your cardiovascular system. It's a fun fact about tea in general, one that usually pops up in the most popularly-referenced scientific studies when you want to feel confident that yes, you're drinking something that's good for yourself.
So if the info is already out there, I have two options as a health and nutrition professional:
Repackage it and give you the same spiel, over and over. Take this in a new direction.
Luckily for both of us, I hate being bored as much as you do.
Something we don't often think about in our daily lives is our heart rate. We take it very much for granted: if I'm alive, and if I'm breathing, then my heart must be functioning properly, right?
The only time we really think about our heart rate is when it starts doing something that's not-so-normal. It speeds up when we're working cardiovascularly— running, dancing, jumping rope, kickboxing, trying to roundhouse someone in the head while training for Olympic-style Taekwondo, etc — but have you ever considered paying attention when your heart acts up in other scenarios?
Yes, I'm talking about emotional stimulus.
That's why music is so powerful as a tool when exercising. The synaesthetic response (ie: what happens in your internal chemistry due to the combination of physical and emotional sensations) is responsible for that WHOOSH moment of energy you may experience when a particular power ballad comes on. Some people call this "Super Saiyan," or "the Avatar State" — I leave the empowering terminology to your disposal. (It's also like getting buffed during a D&D campaign, from what I understand… But that's another tangent entirely.)
So let's plug that in to our tea-drinking habit. Tea, as you are well aware from frequenting Adagio.com, can make us feel all kinds of powerful, compelling emotions. If you have an emotional connection to a tea— any tea! See, no worrying about the right number of antioxidants— then that's going to be a heck of a preworkout pump as well.
My little ponies, neuroscience is such magic.
That being said, how the heck do you figure out which tea is going to be best for getting your mojo on and your heart rate buffed?
Here are some guiding criteria!
Caffeine Level
If it's caffeinated, you can bet your flying bison that it's going to activate your cardiovascular system. I'm a big fan of various incarnations of Yerba Mate for this reason, so check out Samurai Mate, Gaucho Mate, and Mocha Nut Mate — all of which pair excellently well with milks and sweeteners, by the way, if you're looking to be a little barista about your preworkout.
Nostalgia Factor
Some of these fandom blends just make my heart long for the days when things were simpler, freer, and didn't require you to worry about construction blaring outside when you're on a Zoom call with a client.
Here's looking at you: Cara McGee, arguably the queen of all teas fandom and fantastical. Just the adorable illustrations are happy-inducing for your arteries… Pun on "art" intended.
Collective Conscientiousness
Not quite what they taught you in sociology seminars, eh? Ease up on the Durkheim and Descartes, so that we can get a little more contemporary with our cupping habits. If you're looking to make an impact on the world from the safety of your homefront, then I would highly advise spending some time looking through two socially and environmentally conscious nooks on Adagio.
The first is their Roots Campaign, which I personally love because it brings you closer to the farms and families like Huang Jian Lin's Pi Lo Chun and Xiao Zhang Luo's Pu-Erh Dante, who produce the tea that tastes so good.
Ordering any of the Roots Campaign teas come with a postcard so you can write the farmers directly!
And besides, I'm pretty that sure that everyone needs an extra excuse to drink more of a certain Pu-Erh that shares the name of both a Renaissance poet, and a half-devil who made red leather trenchcoats as eternally fashionable as the Inferno itself.
Alrighty! I hope that pump of information did the trick to get your own heart pumping, Now put on some music, down a cup*, and get down with your cardiovascular system in a way that lets everyone truly feel good about themselves.
I'm off to grind out some mate and some reps, very literally, with no pun intended on that one.
Cheers!
Natasha Nesic
NASM Certified Personal Trainer and Nutrition Coach, Founder of Work Life Fitness
*Or a pint. It comes in pints, for all you wonderful hobbits out there. (I'm more of a Dunedain, but it's all good. We can still party like it's Middle Earth circa 2000.)