Health & Beauty
Trick, Treat, or Tea: a Halloween Tea Party Guide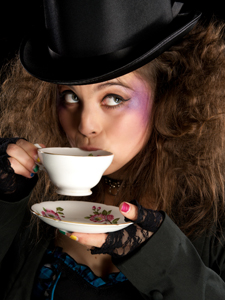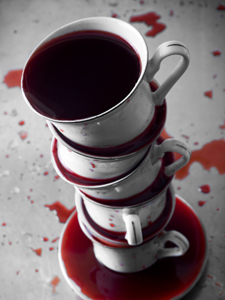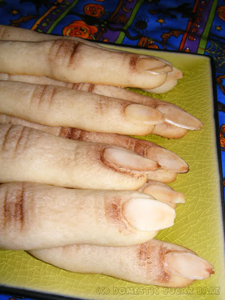 Tea isn't always about pomp and circumstance. One of the most wonderful things about tea is that it fits nicely into any daily routine or holiday celebration. With Halloween upon us in the States, here are some fun ideas to brighten up your witches' tea or monster mash this year.
Halloween Tea Party Treats Firstly, we must address the topic of pumpkin spice. Pumpkin spice tea is delicious, and you can make your own lattes for pennies on the dollar without leaving the warmth of home. But for those who are not fans, or are just completely pumpkinned-out, there are other great tea options for fall. Try a spiced apple chai; it has has all the flavors of hot apple cider, but without the sugar, carbs, or calories. For those who prefer a fruit-based tea, try a cranberry black tea that brings the tartness of mom's cranberry sauce to occasions outside the dinner table. Finally, for those who prefer or require a totally caffeine-free cuppa, check out rooibos or honeybush blends, like a rooibos vanilla chai. It offers the smooth flavor of vanilla with the spice of chai to warm you without getting your heart rate going. Realistically, any tea is great this time of year for warding off the chill in the air and keeping your body going through the cold. So now that we have some flavors arranged, let's imagine what kinds of Halloween-themed treats we might be able to pair with them. One incredibly easy and adorable idea is to create shaped sugar cookies that you can sit on the edge of a teacup. Whether you make them from scratch or buy pre-made mix, simply create a half-inch to inch-long notch in the bottom of the cookie before baking so that it can sit on the edge of a teacup or mug (or be creative and use the shape of the cookie to your advantage - a cat's tail would work perfectly). The same sugar cookie dough can be used alternately to create "finger cookies." Roll the dough into thin cylinders, and then shape like a finger. Add two bends and a few simple wrinkles for the knuckles, sliced almonds as a fingernail, then dust with layers of cinnamon to create a skin-toned surface for this creepy treat.
TEA-riffic Costumes and Decor With a menu planned out, it's time to consider decorations and costume ideas. The uses for tea are endless, so let's explore some craft ideas outside the typical food-and-beverage realm. Tea can be used as a dye for paper and cloth products, and different teas create different looks. Herbal fruit blends like blueberry and blood orange create vibrant colors, great for tye-dyes or for faded tones found in more historical materials (a zombie Martha Washington, perhaps...). Green teas, as one would imagine, generally create a green dye - also excellent for horror-themed clothing. Black teas generally create tones varying from beige to ochre, all the way to burnt sienna. These are all great for creating aged-looking papers or cloth. Try making tea-soaked labels to affix on pitchers and other serving pieces for a creepy and informative touch to your meal. Tea-soaked placemats and tablecloths are also a great way to transport your guests to a historical celebration or a graveyard tea party, depending on your theme. Diana Rosen, one of our regular TeaMuse contributors and author of many tea-centered books, suggests making placecards for your guests by writing their name in glue and sprinkling tea leaves and fannings over the glue, then allowing it to dry. Now, what party would be complete without centerpieces? Tea can be used to make a few quick, quirky decorations for a haunted table setting. Using a variety of teas, fill jars with dry tea leaves and fill bottles with different-colored tea brews. Create labels with the tea-dyed paper ideas from above to create containers of creepiness - perhaps advertising contents such as poisons or mysterious concoctions. A bottle of matcha, for example, could be "radioactive ooze" (for an extra boost, let a yellow highlighter soak in the water to make the tea active under a blacklight). A jar of black dragon pearls could easily be the eggs of a mythical creature. The possibilities are endlessly fun, and inexpensive to boot. We hope that these ideas have helped, or sparked, some imaginative creations of your own. We'd love to see your uses for Halloween this season, so feel free to share with us on Facebook, Twitter, Pinterest, or right on our site. Happy Halloween, tea-lovers!