Reviews
Tea for Dinner: A Cookbook Review of Culinary Tea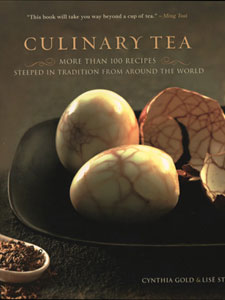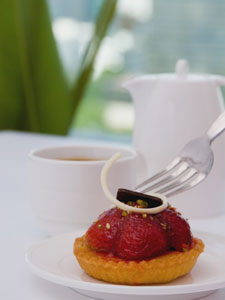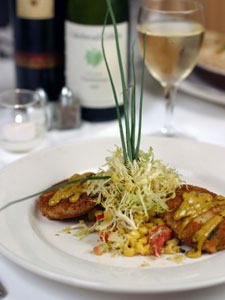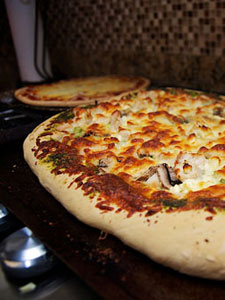 Culinary Tea
Cynthia Gold and Lisë Stern
Running Press

If you're a tea lover, odds are that at some point you've wondered about cooking with tea. Tea is fantastic as a beverage, so it's a fair assumption that it would be fantastic as an ingredient, right? Absolutely. But tea as an ingredient (or, culinary tea) is a relatively new concept in the United States. So where would one start learning about it?
Culinary Tea, by Cynthia Gold, tea sommelier of Swan's Café at The Boston Park Plaza Hotel and Towers, and Lisë Stern, a freelance food writer-editor, is the perfect starting point. It contains more than 150 recipes for tea-containing foods and drinks, and is divided into two parts: Part One provides readers with a background and understanding of tea, while Part Two includes the recipes as well as helpful cooking techniques. The recipes were developed by the authors as well as contributed by chefs from around the world and they include everything from soups and appetizers to desserts and tea cocktails/infusions (both alcoholic and nonalcoholic). In the Introduction, the authors write, "We offer fresh ways of looking at tea. . . by drawing on classic ways of cooking with tea... as well as developing new recipes using innovative approaches in the techniques employed and the flavors and texture achieved. . ." And offer they do! Culinary Tea is a collection of imaginative and unique recipes enhanced by tea. Some recipes are new, some are historic, all sound good. Using the varieties of true teas as well as some tisanes, chais, and scented teas, Gold and Stern help cooks turn ordinary fare like chicken and beef into company-worthy meals like Murgh Kali Mirch (Peppered Chicken with Pomegranate-Darjeeling Jelly) and Filet Mignon with Ceylon Tea Béarnaise.
But Culinary Tea is more than just a cookbook: it is an educational guide. It is chock-full of information about everything one might want to know about tea, from types and styles to pairings, storage, steeping, and history. The text is thorough and eloquently written, and complemented by beautiful photographs of varieties of tea and landscapes of tea-producing countries (not to mention the pictures of the delicious-looking food. Yum). The recipes are easy to follow, creative, and [very] enticing without seeming unrealistic or difficult (in terms of both ingredients and technique). Within ten minutes of opening this book, I found eight I could not wait to try.
At the top of my list was the Adagio monthly Cooking-with-Tea contest winner, Chicken Pesto Pizza with Kukicha Crust. I thought the pesto might overshadow the other ingredients, but everything was well balanced. You truly can taste the delicate flavor of the Kukicha in the crust. I prepared this pizza for a family dinner and it was a big hit. Next on my list to try: Spiced Ceylon-Brined Pork Loin with a tea-based rub (or maybe the mustard-based rub... I can't decide), followed by a Flourless Keemun-Cherry Chocolate Torte. Note to self: Plan another dinner party immediately.
Overall, Culinary Tea is informative as well as functional, as any good cookbook should be. It strikes a great balance between resource for tea rookies and gourmet guide for foodies. I am glad to have found this book right before winter, as there are many recipes that are sure to warm those upcoming chilly days. And when spring returns and everything thaws, I'll celebrate with Darjeeling and Pear Sangria!