Enjoyment
Monthly Musings: December 2009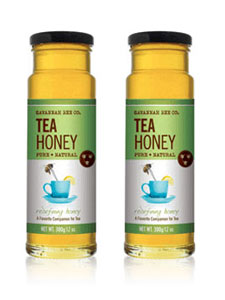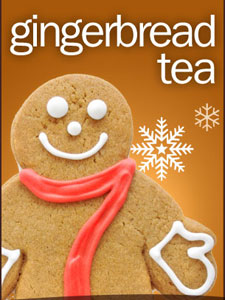 Hello Tea Lovers!
Hope everyone is recovering nicely from their post-Thanksgiving meals! Whatever you were eating, if it was traditional turkey and fixings, or something closer to your culture, or something unconventional, a happy Thanksgiving to everyone!
Thanksgiving marks the beginning of the holiday season and for those in the gift giving mood, shopping season! Please check out our article on some tips to shopping on Adagio Teas' website this holiday season. We are pleased to offer some new features that will hopefully meet your tea-giving needs.
Adagio Teas is very pleased to offer a new product in our line. We teamed up with Savannah Bee Company, an artisan honey company based out of Savannah, GA. Savannah Bee Company prides itself on is unique and delicious honey and we are so excited to offer their special Tea Honey. This special honey is a perfect pairing with any tea, if you are one of those drinkers who needs a little sweetness in their cup. It will not overpower the fine taste of tea, but add to it making it the perfect complement. It'll make a wonderful accompaniment to your tea gift or a stocking stuffer!
Be sure to check out our Traveling Teacup article by tea blogger, AC Cargill. She visited the Hurons at the Ulmstead Spa and Hotel in North Carolina. If you can't get away this holiday season, this is the perfect way to achieve a little escapism.
And before the year is over, be sure to stock up on holiday favorites. Gingerbread, Candy Cane, Chestnut, among others. Once January rolls in, we'll put these favorites away until next September!
But always remember, you can enjoy our popular Christmas tea- a black tea flavored with cloves, cinnamon, and orange peel, any time of the year. Happy holidays!
Yours in tea,
Christine