Enjoyment
Punch Up Your Holidays!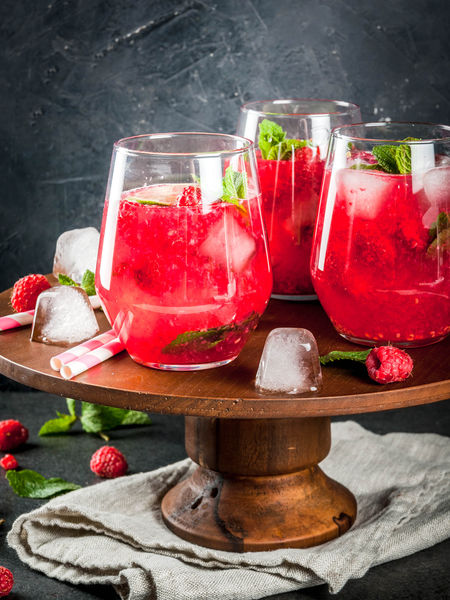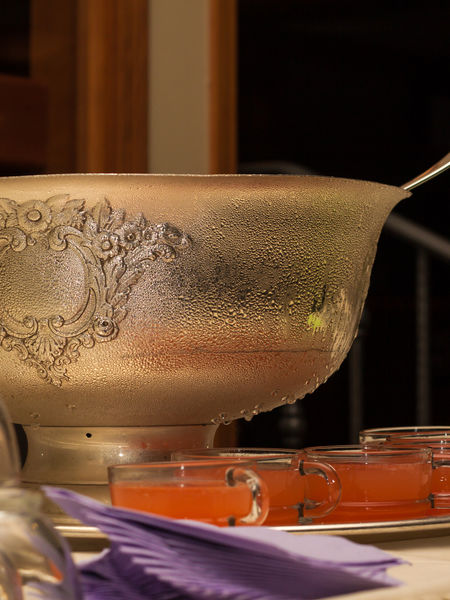 From Halloween through New Year's, 'tis the season for celebrations, and nothing is more delicious or easier to prepare than a tea punch.
Whether you brew the tea with loose leaves or opt for the convenience of teabags, choose the best teas in your cupboard. Like all recipes for food or drink, the best ingredients make the best flavor in any beverage or savory dish.
One caveat: Remember, ice cubes will dilute the flavor. Make several trays of ice cubes with the brewed tea or fruit juice that you will be using. The ice cubes can be made up to two days in advance of your party. They will not only add flavor as they chill the punch, but accentuate all the ingredients.
These recipes include alternatives perfect for kids or those who prefers non-caffeinated drinks. When serving a non-alcohol punch to a crowd that includes those who'd like to imbibe, simply set out a decanter of vodka, whiskey or rum for those who want to partake. Just be sure to place the bottle away from curious children.
If you have a large glass punch bowl and matching cups, great; but no worries if you do not. Any extra-large clean bowl will do, preferably glass, Pyrex or ceramic. Paper cups or ceramic mugs in bright seasonal colors will be perfect serving vessels. Avoid plastic or aluminum as the flavor of your punch will be compromised. Stainless steel is fine.
TIP: Friends or family members may have a punch bowl set you can borrow; just ask!
RECIPES:
RASPBERRY HOT TODDY PUNCH
Whether it's Chanukah or Christmas, this highly fragrant hot tea punch invites family and friends to relax over conversation and connection after a holiday meal. And, it's fun and lower-calorie alternative to hot cocoa.
INGREDIENTS:
10 cups of water
4 teabags or 4 teaspoons of black tea*
1 lemon, thinly sliced
1 orange, thinly sliced
¼ cup sugar, or to taste
1 tablespoon whole cloves
12 sprigs fresh thyme
1½ cups raspberry liqueur
¼ cup fresh lemon juice
*Try our Raspberry black tea for this. Or, go with our smooth, rich Keemun.
DIRECTIONS:
Bring 10 cups water to a boil in a large pot.
Reduce heat and bring to a simmer. Add tea bags, lemon and orange slices, sugar, cloves, and 12 thyme sprigs. Simmer, covered, for 10 minutes.
Remove from heat and discard tea bags or tea leaves. Stir in raspberry liqueur and lemon juice. Ceramic or glass mugs or porcelain cups are ideal for holding in the heat of this delicious hot tea punch. Yields 8 to 10 servings and can easily be doubled.
Optional: Add 1½ cups whiskey to the punch after it has been made.
CLASSIC GREEN TEA PUNCH
Black tea is the most common one used for tea punches, but green tea is particularly refreshing and marries well with a variety of fruit juices. The color is nearly chartreuse and a pretty one for the Christmas festivities. It goes well with whiskey in the punch or serve the whiskey as an additional ingredient. The punch can be served hot or iced.
To make this kid and non-caffeine friendly, try our delicious Green Rooibos".
INGREDIENTS:
8 cups of water
5 teabags or 5 heaping teaspoons of Kukicha* tea brewed in 8 cups of hot water
½ cup honey
½ cup fresh lemon juice
1 cup ginger ale
1½ cups whiskey (if using)
Mint leaves for garnish, as desired
DIRECTIONS:
In a heat-proof or Pyrex bowl, pour in 8 cups of hot water (185-195 degrees F., not boiling) and add the 5 teabags or 5 teaspoons. Steep for 10 minutes, then remove the teabags and discard them.
Stir in the honey until dissolved. Add lemon juice and whiskey, if using. Sprinkle individual mint leaves as garnish to decorate, as desired.
For a cold punch, set the bowl aside to cool at room temperature, then when your guests arrive, add ice cubes and allow them to cool the punch further. Serves 8. Easily doubles or triples to serve larger groups.