Health & Beauty
Care for Yourself With Tea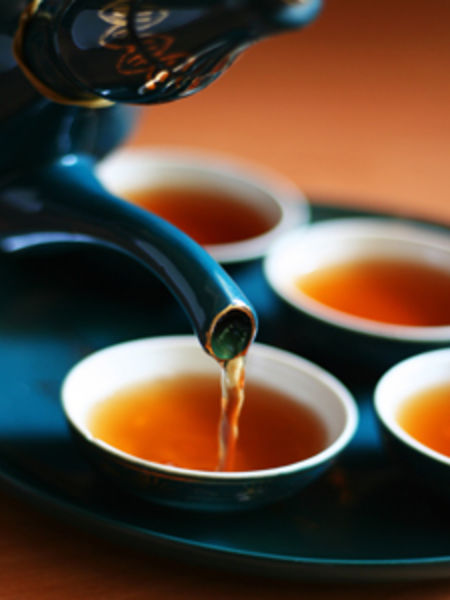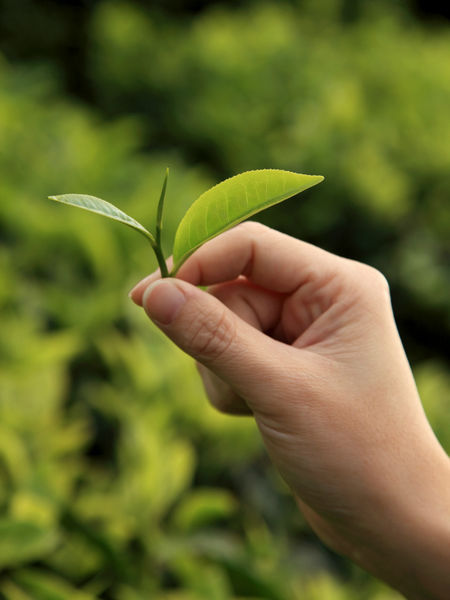 Tea is a perfect ingredient to include in a self-care regimen. Why? Tea requires attention and care, and is itself a reward. This focus is what makes tea grounding and revitalizing, and in return gives back the attention, care, and reward put into making the cup. There are five types of self-care: social, physical, intellectual, spiritual, and emotional. Keeping this in mind, there are a few ways to enjoy tea, other than your go-to. This can still involve your favorite brew, but it may or may not be in your favorite mug. Keep reading to find out how you can use tea to address all your care needs on your next day or evening off.
Social: This one might seem easy. Tea parties can be a great way to restore energies. However, don't feel like you need to go out of your way to plan anything. Simply take ten minutes out of your day to look for the nearest teashop. Then gather a few friends, and share your favorite blends and stories. It is surprising how soothing it can be to catch up with loved ones. Or, use another interpretation of social. If you've been out and about more than usual, and take your tea on the nearest porch or park to absorb some me time. Consider watching the sunset.
Physical: Did you know that tea could improve your workout? According to a study in Food & Nutrition Research, the caffeine and the hydration can impact the quality of workout. The polyphenols in tea will even help reduce fatigue. This is because there are anti-inflammatory effects that will combat fatigue in exhaustive workouts. Another study found that after intense exercise green tea would boost your first line of defense in your salivary glands against microbial pathogens. So go ahead, armor yourself for your next physical challenge with an iced green or oolong.
Intellectual: There are a number of books that can entertain or improve your tea knowledge. If you are seeking suspense, plan to pick up The Tea Shop Mystery Series by Laura Childs. To relive your favorite classic author, seek out Tea with Jane Austen by Kim Wilson. To indulge in a nonfiction tea romance, find Silver Spoons, Mad Baboon and Other Tales of Tea by Barry W. Cooper. To read an overview of tea and tea history, grab a copy of The Tea Book by Linda Gaylard. Of course, there is also still poetry to sooth your soul with Musings with a Cuppa by Earlene Grey.
No matter where you are reading, or if you have a cup that matches the subject of the book, reading will be stimulating and relaxing simultaneously thereby giving yourself a dose of care.
Spiritual: Try a tea meditation. Engage all your sense with a breathing exercise and practice.
1. Set a timer for 10 minutes.
2. Place a cup and tea in front of you and prepare but do not start the pot of boiling water yet.
3. Sit in a comfortable position on a chair or cushion on the floor.
4. Close your eyes and pick up the tea. Is it set up so you can feel the leaves? If not, examine the strainer with your hands while keeping your eyes closed.
5. Just move slowly and start to think about what it feels like.
6. Then, raise the tea to your nose. What does it smell like? Does it give way to any feelings? What are they?
7. Next, if the tea leaves are accessible, put a small piece in your mouth and feel what the dry leaf tastes like.
8. Place the tea on a flat surface along side your mug. Put your palms on your thighs and breathe in for five counts, hold for seven, and exhale for eight counts a total of ten times. Let the thoughts you are having and the sounds that are entering roll in and out of your mind without dwelling too long or trying to explain a thought to yourself. Let them be.
9. When you've completed the ten breaths, start your tea kettle. Repeat the exercise with your steeped tea (tasting the brewed tea instead of the dry leaves at step 7), and take notice of the difference in how it felt before and after the tea has been prepared.
10. Enjoy the cup and repeat as desired.
Emotional: Have you ever desired a nice refreshing soak in some tea? Try preparing tea bags for your next bath to help relax and release any stress or tension.
First, choose the tea you'd find delightful to share a tub with. If you choose a darker blend, such as an English breakfast tea, it can act as a natural bronzer. Just be careful, as the black tea can stain towels, and if you soak for more than 20 minutes, your tub.
Green tea is popular for skincare and could be a great choice for a tea bath. It can help clear and soothe skin, as it is anti septic. It is sought after for having anti-aging properties, being detoxifying, balancing skin tone, repairing sun damage, and other skin marks. Try a Jasmine tea for these benefits as well as the delightful floral scent.
Do use some teas that have inclusions you like, either for their smell or their benefits. A chai tea blend will have spices such as cinnamon, which will have anti-inflammatory properties. Any mint tea blends can help with headaches and calming skin. Any teas with rose can reduce redness or lavender, which is balancing for the skin. Chamomile is also calming and can ease skin irritations, soften skin, and help you relax to sleep more soundly. Choose one that feels the most relaxing and even consider mixing a few that you like.
Incorporate some exfoliating or muscle relieving extras such as a ¼ cup of coarse sea salt, Epsom salts, clay, coconut oil, and/or oats.
Brew 5-6 teabags or 8 tablespoons to get a concentrated tea bath. You can prepare the tea for the bath by either steeping the tea ahead on your stovetop in a large pot or directly in the bathtub under the running water. Either way let the water cool down so you can be comfortable enough to soak.
Of course, if you are using loose tea, it is preferable to use tea bags or find old mesh jewelry bags or fabric to tie together with a ribbon. This will help prevent having to clean loose tea out of the bathtub later.
Feel free to mix and match any of these self-care rituals at your own discretion. If you feel safe to bring a book into the bath with you, or want to follow a meditation with a tea party, or even have a meditation tea party, by all means.
Enjoy the time you have to unwind!
Samantha Albala is a writer and medical editor by day, and a curious D.I.Y tea crafter by night. Her years working in bakeries and teahouses gave her the knowledge and freedom to experiment and blend together a large assortment of loose teas and tisanes on a daily basis. She will never pass up a cup of jasmine, silver needle, or vanilla rooibos.