Drinks & Eats
Rose Tea Cake by an English Rose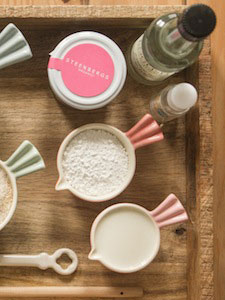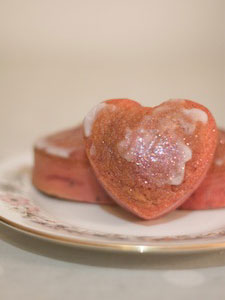 As an English Rose, I do love a cup of tea- especially alongside a plate of biscuits to dunk, a slice of toast laden with homemade marmalade or a piece of delicious cake. I have always liked the idea of tea loaf and teacake, but sought to recreate the recipe with no fruit added. After searching high and low for a decent recipe with no such luck, I (in)fused two recipes of my own.

What you'll need for the cake:
1 tsp loose Rose Tea
2 tsp rose sugar
1/4 cup organic caster sugar, 1/4 cup rose sugar (mixed together)
pinch of salt
1 tsp rose water
3 large eggs
6 tbsp unsalted butter (melted)
3/4 cup self raising flour (sifted)
splash of red food colouring (optional)
And for the icing:
Water & Icing sugar (as desired)
Directions
Preheat oven to 375 F/190 C/Gas Mark 5. Melt the butter and leave to one side to cool. Prepare cake mould onto a baking tray.
Mix the tea with the boiling water, 2 tsp of rose sugar and rose water. Let it infuse while you prepare the rest of the batter.
In a large mixing bowl, beat the eggs, 1/2 cup of mixed sugar and salt with a hand mixer on a medium speed setting until mixture is thick and pale in colour. This should take a few minutes.
Add the tea mixture and stir to combine. Fold the flour in gradually with a wooden spoon and mix in the melted butter. Combine the batter using the hand mixer and add the food colouring, if you wish.
Spoon the mixture into the cake mould and place tray on the middle shelf in the oven. Bake for about 12-15 minutes until golden brown (or golden pink!). Pierce the centre to see if the knife comes out clean.
Remove the cakes from the mould and leave to cool on a wire rack.
Mix a little water with the icing sugar to create your glaze. Once the cakes are cool, drizzle over the sponge and add a sprinkling of rose pink edible glitter.
Serve with a hot cup of English Breakfast Tea.
What's left is a floral plate of sparkling rose tea-infused cakes. What a perfect way to cheer up any rainy Sunday afternoon!