History
History of Adagio Teas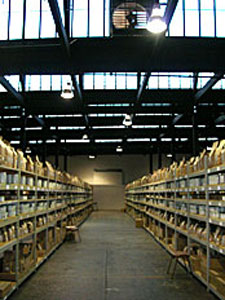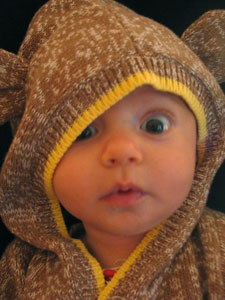 When people dined at Sophie Kreymerman's home, they never asked for coffee. She was known for her tea, which she purchased from local Chinese markets. It was not a preoccupation or hobby, but one day in 1999 inspiration hit and Sophie decided she wanted to stop working manicuring hands part-time and start serving tea full-time.
The idea was simple. Open a teashop, with a little computer in the back to do a bit of internet business. At the time Sophie's son Michael had just come home after 6 years of living in Eastern Europe working with companies adjusting to capitalism. Her other son Ilya worked in a tech department of a high profile financial company during the dot com boom. Their collective talents would eventually combine to become more than just the teashop around the corner.
After researching the logistics of opening up a tearoom, and knowing what they knew about the internet's possibilities, it was decided that far more people could be reached if efforts were focused on that little computer in the back. A tea supplier was found, and the website was built. Choosing a name for the company required two things. Not only did it have to match the mood of a cup of tea, it also had to appear at the top of the alphabet (the way search engines of the late 90's prioritized their searches). A brief read through the first few pages of the dictionary and Adagio was found. Chosen also was a theme - music.
While Ilya continued to work in corporate America, Sophie and Michael began filling orders from the tiny basement of their 3-bedroom starter-family-size ranch home. The first $10,000 shipment quickly filled the garage. Tea was everywhere. Adagio offered about 20 varieties of tea to start. 10 flavored, 3 blacks 3 greens and 3 oolongs. Nothing exotic - very basic. Delivery trucks would barrel down their residential street to unload huge quantities of merchandise. Luckily, their neighbors understood - and the Kreymermans were thinking ahead.
In about 18 months, it was decided that Adagio had to move out of the basement and into a warehouse. The 10,000 sq ft space was found and moved into in September 2001 - Adagio's former site in Clifton NJ. The old 4-story warehouse was formerly a silk factory with a now paved-over baseball diamond in the back, where in the 20's the Yankees once played the "Clifton Silk Socks" on Sundays (a day that they were not allowed to play on in New York). This first Adagio warehouse was on the top level, which required a 72-step walk up to the offices. At first, the company was to sublet the space to another renter. The most memorable prospect was a photographer of risque pictures. This arrangement luckily did not work out, since in 2002 it was realized the extra space would be needed. That same year Ilya left his job and began working with his mother and brother full time.
If Adagio were only going to be an online tea company, they would have stayed in Clifton. But they continued to grow. With products such as the IngenuiTEA, AnTEAdote and a line of realiTEA teabags that are being sold in stores, the company needed the extra space. Adagio is no longer just a direct-to-consumer company, and retail opportunities are developing on a daily basis. Adagio is also in the process of developing its own glassware line, and the space will be needed for thousands of teapots, cups, pitchers and warmers.
Adagio Teas is now housed in a 26,000 sq ft warehouse in Garfield NJ, and has begun shipping from a 24,000 sq ft warehouse in Fresno CA. They now employ about 12 people - which may seem small but is a lot more than 3! At this time, I am happy to report that Sophie has returned to working part-time. The rest of her week is spent being a grandmother to Ilya's newborn daughter, Sencha Genna Kreymerman. Hope she likes tea!