Enjoyment
2005: A Year of Tea in Review, pt. 1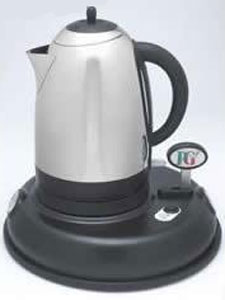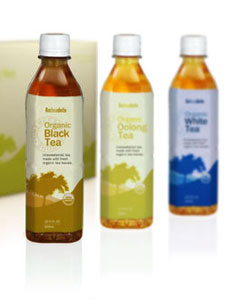 With our 2005 calendars getting slim and the holidays swiftly approaching, it seems like the right time to start looking back on all that has happened. This has been a great year for the tea world, full of new innovations and giant leaps forward. However, there have also been some things that, in hindsight, we'd all rather pretend didn't occur.
In this issue of TeaMuse, I'll begin my two-part recollection of the year in tea, spotlighting the achievements and the shortcomings of the products of 2005. To make sure the year ends on a positive note, I'll begin in this series with the worst products and end next month with the best of 2005.
Ready or Not? I'm not.
PG Tips, one of the largest commercial tea companies in the UK, is coming out with a new electric tea kettle called The ReadyWhenUR this later year or early next year that guarantees timely delivery of hot water for tea. The kettle is reportedly fitted with a radio receiver programmed with your mobile number, so when you'd like the kettle to start boiling water, all you have to do is text message the device (even if you're miles away). But this brings the inevitable question: are you really that busy? And a hefty £100 ($176.94) pricetag, you'll need to work pretty hard to pay for it.
Stickin' it to 'em.
When I was first sent a sample of The Tea Stick for review, I was actually impressed by the smooth design and slick packaging. This metal tea infuser from Gamila Design, Co. is more reminiscent of a Brancusi sculpture than a tea-making device. However, there are a few noticeable faults that have resulted in its appearance in this article. First, the product is metal, and as any tea maestro will tell you, metal can impart flavor into your tea. Second, the method to get the tea leaves into the "stick" is fairly awkward. But the most noticeable defect is the price, $20 per unit.
Green Tea Frappuccino has never tasted this sweet... seriously.
Ok... I'll admit it. Even your favorite tea maestro (no, not James Norwood Pratt...) has taken a trip or two to his local Starbucks. During a recent excursion, I noticed that my friends at Tazo have begun to offer our next offender, the Green Tea Frappuccino. I, being the relatively optimistic tea lover that I am, gave it a shot. After the first couple sips, I felt that it was lacking something rather essential... tea. But I easily picked up on another ingredient that was plentiful, sugar. Upon returning home, I visited their website (where they hide their nutritional facts) and discovered that the 16 oz "Grande" size (which I had ordered) had 64g of sugar and 370 calories. That's more calories than a Burger King cheeseburger and more sugar than an equivalent size of Coca Cola. The worst part is that they're riding on the shoulders of green tea's health benefits, marketing this as a healthy drink!
With a wave of this wand....
Speaking of health, the next product to make the list somehow has become interpreted as a health-conscious product. Dubbed The Health Tea Wand, I was not able to get this product to properly infuse "health" let alone "tea," but it did make me "wand" to make it magically disappear. Similar to the bombilla, a metal straw used to infuse the up-and-coming herbal Yerba Mate, this glass cousin boasts that it can be used for all teas. To use, simply drop the loose tea leaves directly into your cup, fill with water, then sip through this specially filtered glass straw. Unfortunately, there is a few flaws with the performance of this product: First, most people do not like to sip tea out of a straw. Second, the filtration is fairly large, so smaller leaves still make it up the straw. Finally, the most striking oversight in this product is that keeping leaves in the cup while you're drinking is undoubtedly going to result in vastly oversteeped tea. If an infuser cannot infuse a good cup of tea, than what good is it?
The greatest tea... that never happened.
But the biggest personal let-down on the list, my fair reader, actually comes from the company that has allowed me to compile and broadcast the list itself (in case my impartiality was in question, this should clear any doubt). You see, last March Adagio Teas entered the new line of their famous anTEAdote bottled teas into the International Iced Tea Shake-off at the World Tea Expo. While the competition was fierce, they were able to take home the prestigious Best Unflavored Iced Tea award for the second consecutive year. Sounds great, huh? Unfortunately, though, due to major production problems, design dilemmas, and miscellaneous malfunctions out of our hands, this award-winning bottled tea has yet to be released and may not hit shelves for another half a year (just in time for the dead of winter!). However, as one who has tried it, it'll be well worth the wait.
Please keep in mind, friends, that these are merely my opinions — by no means an objective truth. I encourage you to explore these (and other) tea products yourself before passing any judgments.
Stay tuned for the second installment of this series in next month's TeaMuse, where we'll be exploring recent positive contributions to the tea world: the best tea of products 2005.