Enjoyment
Steeped in Love: Wedding Tea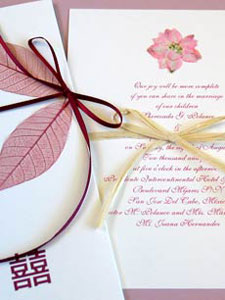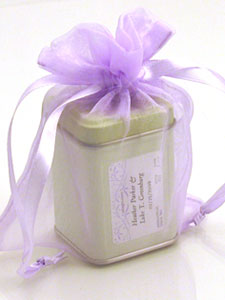 We all know the story: boy meets girl... girl rejects boy... boy persists... girl gives up... they fall in love and decide to get married. Now, here's the twist: it's all thanks to tea.
Tea has played a significant role in much of human history, but it is a little known fact that it has also been an important tool in many weddings. Throughout the centuries, tea has been both a gift to the couples and a symbol of their unity throughout many cultures. In this issue of TeaMuse, we'll explore just a few examples of the way tea helps couples say, "I do!"
Probably the most significant wedding tea that was given was as a gift to the country of Great Britain in 1660, when Charles II first brought it into the country. Previously, the mischievous Oliver Cromwell had sparked a revolution that forced most of the aristocracy to either leave the country or perish. Therefore, when Charles married Portuguese Princess Catherine, they were living in exile in Denmark.
At that time in Denmark, tea was already enjoying widespread popularity. Both Charles and Catherine were huge fans. Later, when Cromwell misplaced his head, the couple was able to return to England. They brought a chest of tea with them which was met with thirsty enthusiasm by the British court. This gift provoked the craze for tea in Great Britain (in which the English are still fully embroiled). Charles II is often referred to as the "Merry Monarch," which one can conclude must be due to his passion for tea.
The next tea wedding focuses not on a historical event, rather a tradition. Traditional Chinese Weddings always employ tea as a crucial part of the ceremony. On the wedding day, the bride serves tea to her parents in their home. As a sign of respect and to thank her parents for raising her, she pours and serves the tea first to her father then mother.
After the festivities, the newlyweds serve tea to the groom's whole family, inviting the groom's family to drink and addressing them by formal title ("first uncle", "third aunt", et cetera). The women are instructed to sit on the left side and the men on the right. They newlyweds prepare tea with lotus seeds and two dates in each cup. The reason for this is that "lotus" and "year" sound alike in Chinese, as do "seed" and "child." Chinese tradition holds that adding these items to the tea helps to encourage fertility.
They first serve the groom's parents: the bride knees in front of her father-in-law, the groom kneels in front of his mother. Then they proceed from oldest to the youngest: his paternal grandparents, then his maternal grandparents, then his oldest uncles and aunts, and all the way to his older brother.
Once they're finished, the newlyweds receive lucky red envelopes, or "lai see," stuffed with money or jewelry. These envelopes are placed on the platter that holds the teacups (or you can simply mail them to Adagio Teas, attn: Chris Cason). When the tea service has concluded, the ceremony is officially over and the couple is free to begin their life together.
At Adagio, we're always looking for new ways to spread the love of tea. Brainstorming one day, we came up with the idea of combining the two most important factors in this mantra: love and tea. Thus, we have created a new tea item specifically for lovers: tea wedding favors. These specially-packaged tins include the same great teas Adagio has always offered, and can be customized to add a unique touch to your special day. Get a closer look by visiting the following page:
Wishing all lovers a happy, healthy life together!