Drinks & Eats
Another Perfect Pairing: Tea-Infused Wine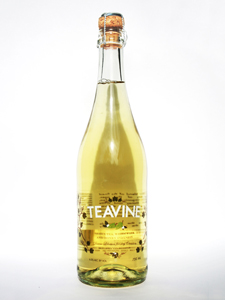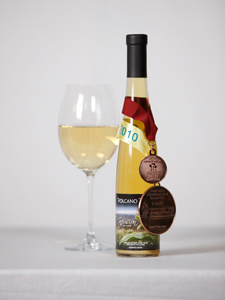 Tea — considered by many as a beverage meant for breakfast, as an afternoon pick-me-up, or for warming up on cold winter evenings — is no longer a stranger at a bar or cocktail party. Tea-infused spirits have been a hot trend in the mixology world for the past few years, and for good reason: tea can easily be infused into liquors like vodka or rum and used to add an extra nuance of flavor to a variety of unique and tasty cocktails. It's not unheard of for tea to be combined with beer either.
Perhaps not so surprisingly, tea has become a frequent guest at some wineries, too, as a few tea-friendly winemakers around the country experiment with blending tea and wine. For tea lovers like myself who also appreciate fine wines, it's the perfect combination of our two favorite beverages.
Like pairing tea with chocolate and wine with cheese, the idea behind infusing wine with tea is to heighten the flavors of both with each sip. "The goal of any tea addition should be enhanced taste, so that you can appreciate both the wine and the tea more (or equally) than you would than if they were served just themselves," says Bonnie Eng, author of the Thirsty for Tea blog.
Those who want to try tea-infused wine can go the DIY route, like Eng did back in July with her white tea summer sangria, or try one of the tea-wine blends available for purchase from winemakers.
Try DIY Infusions
When creating your own concoctions, it's important to select teas and wines that have complementary flavors, Eng advises. "It seems kind of simplistic, but I like to pair darker teas with darker wines, and lighter teas with lighter wines," she says. For her white tea summer sangria, Eng infused sweet Moscato with a flowery white tea — to bring out the natural sweetness of the tea, she says — and also added sliced white nectarines, apricots, cherries, and strawberries to create a beverage that's both delicious and beautiful.
Some teas are better for infusing in wine than others, according to Eng. "The teas I use in wine/liquor infusions are typically great, good, or 'middle of the road' teas," she says. "In my opinion, best-quality or extremely rare teas should be drunk by themselves." The same advice applies to wine.
Flavored teas tend to work well in tea-wine infusions, Eng says. "Adding flavored teas to wine is like adding extracts (like vanilla extract or orange blossom water) to baked goods," she says. "They add an essence without being overwhelming."
Infusing wine with tea is easy. Simply select your wine and measure your desired amount of tea (Eng used half a cup of tea to infuse two 750-ml bottles of wine for her sangria), and then follow these instructions adapted from Eng's recipe:
Pour the wine into a large pitcher the night before serving.
In a mesh strainer, quickly rinse the tea leaves with hot water to soften them and wash away any surface debris.
Add the rinsed tea leaves to the wine, mixing thoroughly, and allow to steep overnight. "An overnight brew produces a steep that's clearer (less cloudy) and more crisp (it won't overbrew to produce bitter flavors)," Eng says.
Pour the wine from one pitcher to another, using a mesh strainer to remove the tea leaves.
Enjoy!
Pro Tip: Make sangria like Eng's by adding sliced fruit to the tea-infused wine and allowing it to steep in the refrigerator for six to eight hours. Prior to serving, add any additional sweeteners to taste.
Where to Buy Tea-Infused Wines
If you're not the DIY type, fear not. There are several tea-infused wines on the market that are worth a taste. Start with Teavine, a slightly carbonated​ ​white wine ​blend made with only three ingredients: ​​Viognier white ​wine, organic green tea, and honey.​ James Henry, founder of Teavine, says the inspiration behind Teavine was to create a lightly alcoholic drink that would be simple and healthy. Teavine contains only 6.5 percent alcohol by volume, which is about half that of most wines. "It's not too sweet and has the pick-me-up of green tea," Henry says. Since introducing the wine in 2013, Henry also has released a second Teavine flavor made with elderflower.
Teavine is currently sold in 11 U.S. states and in Washington, D.C., as well as in Ontario, Canada. It also can be ordered online from some states. Visit Teavine's site to learn more.
My fellow tea lovers who enjoy honey wines (aka meads) will also want to try the Infusion Tea Wine made by Volcano Winery in Volcano, Hawaii. Head winemaker Alex Wood created the award-winning honey wine in 2009 by blending fermented honey harvested from the blossoms on the island's macadamia nut trees with the winery's own black tea, one of several tea varieties grown in the Big Island winery's tea garden. The end result was a bright, crisp blend that has the distinct aroma and flavors of black tea. "It tastes like sweet tea," says Marie Bothof, who owns the winery with her husband, Del.
Infusion Tea Wine can be purchased at retailers in Hawaii and online in some states. To learn more about Volcano Winery, visit their site.
Whether you buy a bottle or make your own infusion, share your tea wine with a friend or two for optimal enjoyment. Cheers!