Profile
What You Need to Know About Tai Lake Pi Luo Chun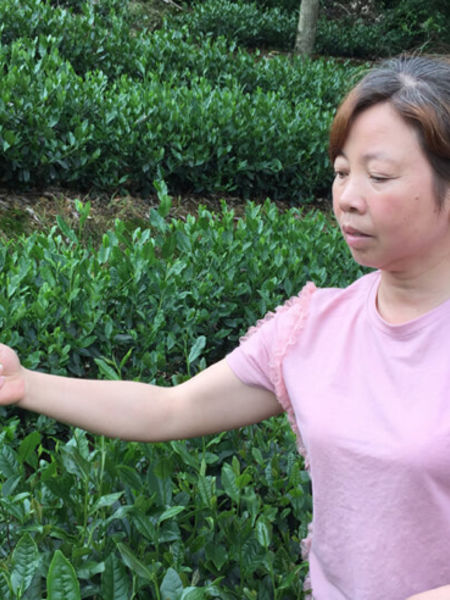 Our next Masters Teas profile is is our Tai Lake Pi Luo Chun (Green Spring Spiral).
Tai Lake region of Suzhou, Jiangsu, China is famous for its Pi Luo Chun varietals and this tea is exceptional and considered one of the Top Ten Chinese Tribute teas. Farmer Wang Li Zhen, who has worked the area for more than two decades, rightly attributes the intoxicating fragrance in the fresh leaves as just one of the wonders of this particular tea. This tea is sometimes spelled Bi Lo Chun.
ORIGIN: Grown at 600 meters, this tea is from mature trees, 10 to 30-years-old, and traditionally plucking begins in early May "before the rains." It is estimated that this varietal has been grown in China for more than 1,000 years.
LEAF: The 2cm long leaves are hand plucked and consist of 1 bud and 1 or 2 leaves. In the factory, intense sorting is conducted to remove any subpar leaves, impurities or fannings so that what remains are the signature short, curly leaves with thick fuzzy buds. The fragrance of the leaves is one of fruity pear and delicate lily flowers.
HOW TO BREW: The handwork required for both plucking and sorting is evidenced in the charm of the leaves dancing in the cup. The resulting liquor is a pale yellow and 7 infusions are possible. Begin steeping at 180°F. for 2-3 minutes. Extend the brewing time as desire to elicit every perfumed drop. Another twist on brewing is not to pour the water onto the tea but to slip the into a cup of hot (170-180°F.) water and allow it to steep. This is a more delicate way of steeping without bruising the leaves or forcing the flavor out too quickly. Either way, the leaves offer an exquisite taste sensation.
TASTE: The liquor in the cup is a pale yellow that is particularly appealing when using a glass brewing vessel or a glass cup. The tea has light, crisp floral notes of sweet pea flowers with a faint sweet nut edge. A lingering apricot taste enhances this crisp floral taste pleasure.
CAFFEINE: High level.