Health & Beauty
Help Boost Your Immune System with Tea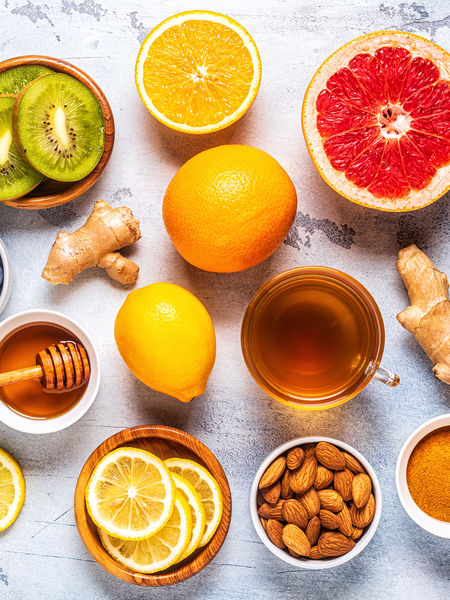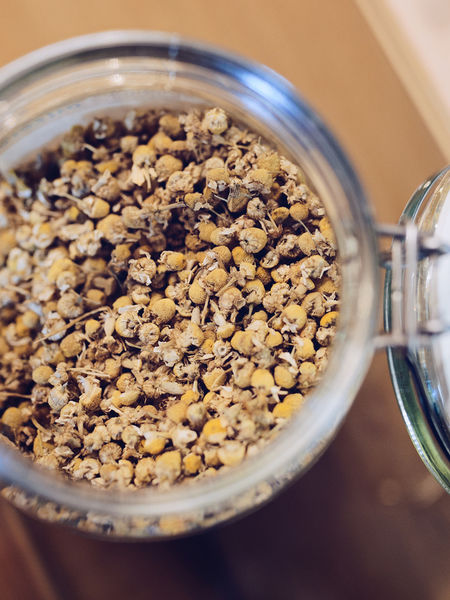 You're washing your hands, avoiding crowds, and following all the other suggestions to protect you and your loved ones from COVID-19, the Coronavirus. Is there anything else to be done?
Yes, and you're probably already doing it: DRINK TEA!
Both true tea (white, green, oolong, black, and pu-erh) and tisanes (herbals like chamomile, hibiscus, and lemongrass, plus others) are all fantastic additions to your health routine in fighting inflammation, boosting immunity, and improving and maintaining your health.
Why? Tea has powerful polyphenols and flavonoids that not only fight off infection, they strengthen the respiratory system which is seriously compromised when anyone is impacted by COVID-19. Unlike a typical flu or cold which causes phlegmy coughs, sneezing, and runny noses, COVID-19 causes a dry harsh cough, attacks the lungs' ability to breathe easily and deeply, and compromises the immune system.
A FEW WORDS ABOUT OUR IMMUNE SYSTEM AND COVID-19 SYMPTOMS
The immune system consists of organs, cells, tissues, and proteins that fight off pathogens like bacteria, foreign bodies, and viruses that cause infection or disease. A healthy immune system easily fights off pathogens by releasing antibodies which attach themselves to antigens on the pathogens and kills them off. That's why eating foods rich in antioxidants and drinking tisanes and teas with plenty of antioxidants are essential actions to take to keep your body strong, healthy, and able to fend off disease, especially COVID-19. And, if healthy people should get this virus, they can recover easier, quicker, and more fully if they eat and drink wisely.
EASING COMMON COVID-19 SYMPTOMS WITH TISANES
DRY COUGH is the most common sign of the virus and is especially hard on the lungs and the throat and the most lingering effect with this virus. To ease the cough add unfiltered, cold-processed honey with a ginger or peppermint tea, drink your favorite masala chai, or add turmeric to warm milk.
HIGH BLOOD PRESSURE is one of the pre-existing conditions that make people vulnerable to the virus, so if you have elevated blood pressure, consider 5-10 minutes of meditation first thing in the morning and last thing at night; do slow, gentle exercise like yoga, or walk in nature as often as possible, and drink herbal teas to help reduce blood pressure like hibiscus. Or, drink teas with rose hips, which also has high amounts of vitamin C, is also useful in lowering blood pressure.
NAUSEA is a common side effect of the COVID-19. Use the most well-known tisanes to calm the digestive tract: Peppermint and Ginger.
STRESS is something to avoid at any time but it's particularly difficult when alarming news is everywhere. Reduce your stress by limiting your access to the news on your phone or television, and choose lighter fare for entertainment like comedy films, funny books or novels that offer light fare. Chamomile tea is particularly calming whenever you feel anxious and the perfect bedtime beverage.
TRUE TEAS FOR GOOD IMMUNITY: GREEN TEAS contain ample amounts of two powerful elements: theobromine and L-theanine. Theobromine protects the body's cells from free radicals that cause disease while, at the same time, boost the immune system. L-theanine increases the gamma delta T cells, the body's first line of defense against infection. Only true teas contain L-theanine, no matter how it is processed. In addition, all true teas contain flavonoids and antioxidants that fight infection and build immunity. True teas are healthful whether served iced or hot.
TAKE TIME FOR TEA DAILY: No matter what your ritual is for tea drinking, pursue! The very act of taking time for yourself, preparing tea carefully, drinking it slowly, all contribute to increased well-being. Enjoy the comfort and familiarity of your favorites or jazz up tea time with a new-to-you tea. Your psyche will be as pleased as your palate.
If you like a little snack with your tea, treat yourself but go easy. Sugar loves bacteria and viruses, so it can be harmful for anyone with a weakened immune system and make them vulnerable to flus, colds, or viruses. If you're otherwise healthy, some antioxidant-rich dark chocolate with your Sencha would be ideal, or try an everything bagel and cream cheese (or protein-rich peanut butter) with your Yunnan, or enjoy a fruit compote. It would satisfy anyone's sweet tooth along with an aromatic Ti Kwan Yin.
EAT ALL YOUR VEGGIES AND FRUITS to help you build up your immune system and protect your lung capacity. Eat plenty of dark red, blue, and purple fruits and vegetables like blueberries, blackberries, cherries, currants, cranberries, acai berries, grapes or raisins, and plums, which have anthocyanin, a flavonoid that not only boosts your immune system to aid the respiratory tract. Veggies include eggplant, purple cauliflower, purple potatoes, radicchio or purple (red) cabbage.
FIGHT COLDS, FLUS, and VIRUSES with Vitamin C which is plentiful in citrus like oranges, lemons, grapefruit, and limes. Put a slice of lemon or orange in your favorite black tea for an added boost. Add a high-dosage vitamin C supplement if your medical practitioner agrees.
OTHER IMMUNE BOOSTING FOODS are omega-3 rich oily fish like salmon and tuna; spices and seasonings like turmeric, fresh garlic, and fresh ginger, and vegetables like sweet potatoes and russets, spinach, red pepper, and broccoli, which have loads of vitamins and antioxidants or add kefir to your diet. It's a fermented milk drink with powerful live cultures of good bacteria that fight bacteria, reduce inflammation, and increase antioxidant activity.
SOAK UP THE SUN'S RAYS: While you may be avoiding crowds, please continue to go outdoors whenever possible to absorb at least 15-20 minutes of sunlight every day. The sun is a terrific source of Vitamin D which the body needs for positive mood, healthy bones, and good energy. If your skin is too sensitive for much exposure, spend only 5 minutes at a time outside or ask your doctor about taking a D3 supplement.
P.S. True teas and tisanes are also great to use in cooking. Try a jasmine or lemongrass, or your favorite black tea to cook rice, pasta, or grains to amp up the flavor and the nutrients. Ground up tea leaves for rubs on meats or to add flavor to marinades and gravies. Fruity favorites are great with stewed fruit compotes and in any desserts made with similar fruits. Let your imagination soar.
For comprehensive resources for COVID-19 visit the CDC or John Hopkins' websites.