Health & Beauty
Tea for Self-Nutrition: Carbohydrates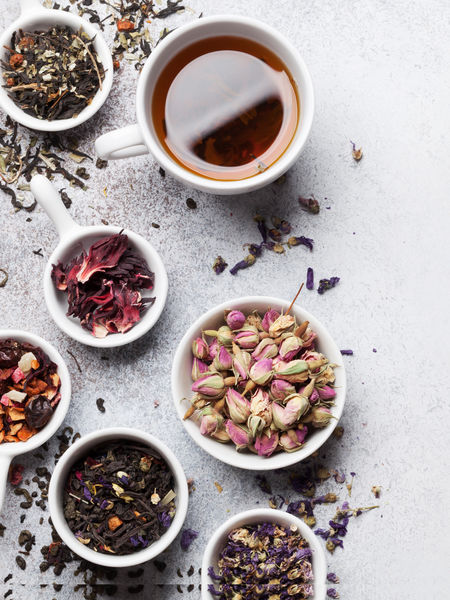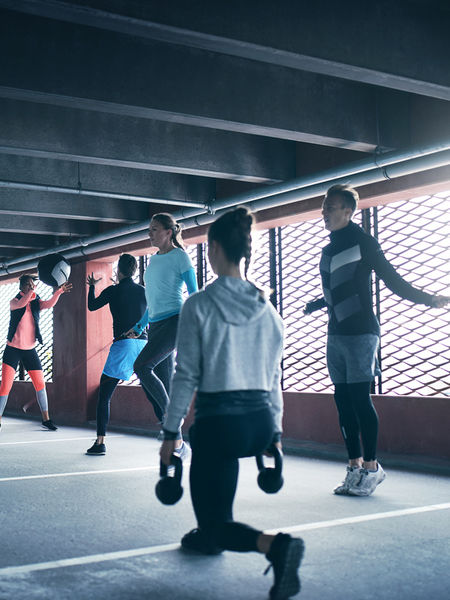 I like it when things sound good. Phonetically, lyrically, trippingly on the tongue.*
Unfortunately for my preferences, there is just no satisfying way to play on the words "tea" and "carbohydrates." So let's just make this short and sweet.
Chemically, carbohydrates are big ol' molecules made of carbon, hydrogen, and oxygen. Which is kind of hilarious when you think about it, because it sounds as if every time we have a bowl of oatmeal, we should be coughing up charcoal or diamonds by the end of the day. (If only things were that simple. And profitable. But hey, that's where we get fairy tales from, right?)
These molecules, however, are biomolecules. So the carbon complex is structured in such a way that it can get broken down into smaller molecules, which are then transported or expelled through the human body as needed. This comes in the form of energy, ie: what we feel as our heartbeat, breathing power, or getting hot and sweaty— oh yes, even if there's no workout involved, you can still use energy in order to perform high-level brain function, which includes speaking, emoting, socializing, singing, essentially any activity that produces the biological reactions we just described.
The other result of carbohydrate processing is waste. We experience this as carbon dioxide (aka, all your exhales), material elimination (aka, use your high-level brain function here), and any nutrients that didn't absorb completely into the bloodstream, that are then stored up and jostled around in our tissue (aka, things that contribute to muscle soreness, puffiness or inflammation, and cellulite).
There are a ton of carb options in the world, so the short list is anything that can be molecularly broken down into water (hydrogen and oxygen), sugar (highly breakable carbon-hydrogen-oxygen chains), and fiber (highly unbreakable carbon-hydrogen-oxygen chains)**:
Grains.
Flours.
Vegetables.
Fruits.
Nuts.
Sugar.
Dairy (no fiber here, but still included because it breaks down into lactose, which is a form of sugar).
Bet you were surprised about the fruits and veggies, right? Even Camellia Sinensis tea leaves, as a sweet leafy green, fall under this category. That's why different preparations of tea can have undertones or flavor-notes that remind us of all those categories of carb listed above; applying heat and pressure forces the inner sugar molecules to essentially caramelize within the fibers of the leaf. Isn't biochemistry cool?
Now, before we get derailed on molecular gastronomy, back to how this is all relevant to you and your wellness wishes.
In today's culture, carbs get a confusing reputation because if we're more sedentary, one would assume that the population no longer needs as many in order to function.
However, with the exception of very specific indigenous cultures, most populations still biologically, culturally, socially, economically, emotionally— essentially, all the existential adverbs that can apply to an individual's sense of identity— use carbohydrates as a primary source of not just fuel, but nutrients in general. (If you've ever subsisted on ramen noodles due to budgeting, you know what I'm talking about, and how awful your gut feels after a semester. That's why I started off with the protein article, guys— that should always be your priority. Eggs are often cheaper than cereal.)
The only thing that goes wrong with this is that with less physical activity in our lives, the carbs aren't going towards the right things anymore. If you step back and objectively— yes, you can be Vulcan for a sec— consider the physical stress level of your job, it's likely that most people aren't experiencing enough high-level brain function and elevated heart rate during the day to warrant the excess energy consumption.***
So it's not a case of demon molecules. It's just mismanaged energy.
Luckily, tea is good at helping with that. It can manage insulin levels and help maintain blood pressure, which allow you to fight misleading hunger pangs caused by excess carb consumption.
And anything from the Camellia Sinensis plant will do the trick! Some of my favorites are:
Super excited about the last one, for the record. Putting basil in sweet things makes this world become a sweeter place.
Alright now! Who's ready for talking tea and fats next?
Cheers!
Natasha Nesic
NASM Certified Personal Trainer and Nutrition Coach, Founder of Work Life Fitness
*Shameless Hamlet quote right there. Isn't it lucky that Shakespeare doesn't fall under copyright infringement?
**Not to be confused with the Unbreakable Kimmy Schmidt, because those episodes tend to break down pretty easily into molecules of sweet little moments. (Personal taste, though.)
***Put a finger to your pulse the next time you're scrolling through Facebook, and call me.