Drinks & Eats
Tea-Based Cocktails for Summer Barbecues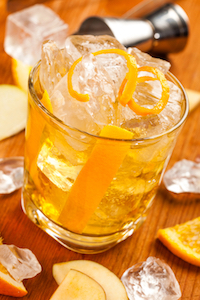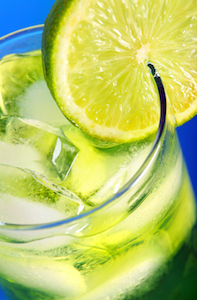 As the temperatures climb, it's time to fire up the barbecue for outdoor gatherings. Whether you are having 2 or 20 people over for a summer get-together, don't forget to add in a few tea cocktails for a festive and refreshing way to enhance your summertime fun.

Pimm's Iced Tea Cup
One of my all-time favorite cocktails is a Pimm's Cup. This summer staple uses Pimm's No. 1 Cup, a British liqueur created in the mid-1800s by James Pimm, who marketed his namesake herbaceous elixir as a health tonic. This gin-based liqueur grew wildly popular in the UK, and the cocktail is still popular at summery outdoor events such as Wimbledon and scores of garden parties throughout the UK. I like to make an adaptation of it with iced black tea, to increase the flavor and refreshment factor. Add in fruit and carbonation, and you have the perfect summer cocktail. Whether you're watching world-class tennis or your neighbors playing badminton, you can't get much better than this recipe.

Serves 2-4 people
3 cups water
2 Tbsp black tea of your choice (Assam Melody is a great option!)
¼ cup sugar
1 ¼ cups Pimm's No. 1
1-inch piece of fresh ginger cut into thin slices
5 lime wedges
½ small cucumber, sliced
1 cup strawberries, hulled and chopped
Boil the water and steep the tea for 5 minutes. Remove the leaves and stir in the sugar until dissolved. Allow tea to cool to room temperature. While the tea is cooling, put the fruit, ginger and cucumber in a large pitcher and muddle with a wooden spoon. Add in the tea and Pimm's. Serve over ice in a glass garnished with cucumber and strawberry slices. Feel as posh as a British aristocrat.

Smoky BBQ Tea Cocktail
For a cocktail to sip with grilled fare, I love to pair something with a little hint of smoke. The smoky tea flavor works nicely with everything from hamburgers to grilled veggies and BBQ chicken. Adding Lapsang Souchong tea to your cocktail will give it an instant smoky flavor without weird smoke-flavored additives. Pairing whiskey with the tea is a match made in cocktail heaven.

Makes 1 cocktail
¾ cup water
1 tbsp lapsang souchong tea
1 oz. bourbon
Dash of angostura bitters
2 tbsp fresh orange juice
Orange peel for garnish
Boil the water, remove from heat and steep the tea. Remove leaves and allow to full cool. In a cocktail shaker combine tea, bourbon, orange juice and bitters. Shake and serve over ice. This cocktail evokes images of bonfires and rustic camp-outs.

Boozy Matcha Lemonade
For something as green as the cool summer grass, how about a matcha cocktail? One sip of this and you'll feel as if you are sitting under a ceiling fan, rocking on a huge porch.

Makes 1 cocktail
2 teaspoons matcha
1.5 oz vodka
¼ cup freshly squeezed lemon juice
2 tbsp simple syrup
Lemon slices for garnish
If you don't have simple syrup, simply boil equal parts sugar and water until dissolved. Cool thoroughly and use! Store the remainder in the fridge for sweetening iced teas. Sift the matcha into the cocktail shaker. Add the remaining ingredients and shake vigorously. You'll need to shake it enough for the matcha powder to dissolve. Serve over ice and garnish with lemon slices. It's an instant air conditioner in a glass.

You can enjoy these cocktails with savory BBQ items, or on their own for a refreshing summer sip. No matter where you are this summer, these drinks will transport you to somewhere cool and breezy, where humidity and heat are just a memory.