Culture
North of the Border: Tea in Canada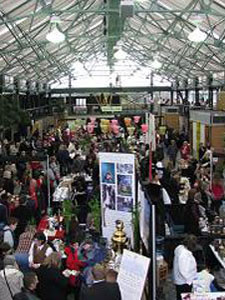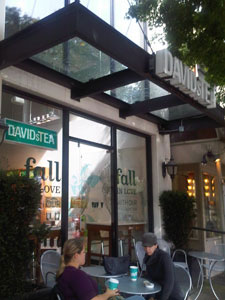 If you're reading this article, chances are you know that tea is hot, hot, hot in the U.S. But did you know that a parallel tea movement is happening a few miles north of the border? Across Canada, tea shops and tea communities are blooming like Jasmine Pearl leaves in a teacup.
Per person, Canadians drink more tea than Americans. Each year the average Canadian consumes 264 cups of tea, compared to about 212 cups per person in the U.S. Coffee is still the most popular beverage in Canada, with about 14 billion cups consumed per year, next to tea's 9 billion cups. But in recent years, new tea companies have reintroduced tea to the modern tea drinker.
A good place to start a tea tour of Canada is Victoria, British Columbia, on the west coast. This city is capital of British Columbia and arguably the city in Canada which retains the most British influence (Canada was officially part of the British Empire until 1931 and remains a member of the British Commonwealth). With Victoria's English architecture, cobblestone streets, and pubs with names like "The Penny Farthing," the city is, not surprisingly, full of tea shops as well.
Tea fans flock to the Victoria Tea Festival each year to taste teas from more than 40 vendors. The Tea Festival is in its sixth year, and this year's event saw more than 3,300 attendees. Visitors can also check out a workshop or tea tasting at Silk Road Tea, a local teashop that has been quietly spreading the love of tea for 20 years. Then visit JagaSilk, where you can try five grades of matcha green tea. And no Victoria tea tour would be complete without stopping by the Empress Hotel, where afternoon tea has been a Victoria tradition since 1908.
A short ferry trip from the islands brings you to another center of tea hipness: Vancouver, British Columbia. In the trendy Kitsilano neighborhood, it's as common to see the turquoise to-go cup from national chain DavidsTea as it is to see a Starbucks cup being carried around. At The Chinese Teashop in Vancouver's Chinatown, Daniel and Jennifer Lui welcome every visitor by brewing tea samples and sharing how to brew tea using traditional Chinese yixing teapots.
Daniel has seen his customer base expand greatly over the past 10 years. He attributes much of the growth to Vancouver's high Asian population and cultural diversity, which increase interest in tea. The foodie culture also plays a role: "Vancouver is a very good food and wine city with many good restaurants, so wine drinkers like to apply their skill in tasting tea," he said. Check out a past TeaMuse article on other teashops in Vancouver here.
Out east, Toronto, Ontario, is as tea-drenched as any city in Canada. National chains Teaopia and DavidsTea both got their start in this region. Loose leaf tea purveyor Teaopia, founded in 2005, can be found at 40 locations across the country, mostly in malls. DavidsTea also sells primarily loose leaf teas. Founded in 2008, it already has about 60 locations and continues to grow. Both chains are relatively young, but they've done a lot to increase awareness of loose leaf tea.
Toronto also boasts an intensive 100-hour Tea Sommelier Certification Course sponsored by the Tea Association of Canada. Katherine Bellman, author of the blog Tea Journey explained, "I think the tea 'boom' [in Toronto] happened alongside with the Tea Sommelier program as well as the desire to be healthy as one can be in a very fast-paced city." The Tea Guild of Canada also originated in Toronto. This group of tea enthusiasts is dedicated to promoting tea culture and education. The Guild's upcoming events include classes on tea blending and cooking with tea.
Journey further east from Toronto to Quebec, where the tea company Camellia Sinensis hosts tastings and classes at their three shops in Montreal and Quebec City. Each year, tea experts at Camellia Sinensis travel to tea gardens to personally select each tea they sell at the stores. Libby Gibson, owner of Tula Teas in Victoria, emphasizes that providing good tea info like the courses offered at Camellia Sinensis will be crucial to expanding tea culture in Canada. "Education is key, and we're just beginning!" she said. It will be exciting to see where it goes from here.
By 2020, tea consumption in Canada is projected to increase by 40%. If Americans don't watch out, Canadians may drink us under the tea table... but we wouldn't mind, as long it means having more friends to enjoy tea with!
—
Tiffany Picard is a Seattle-based business consultant who specializes in the tea industry and online marketing. Visit her website at www.t-consultancy.com.