Profile
Like Tea? There's An App for That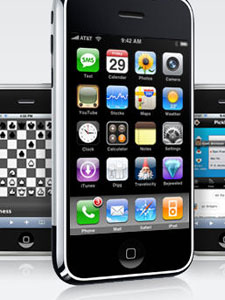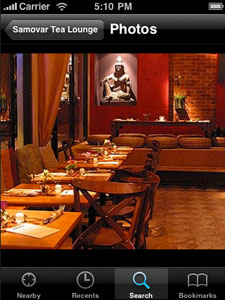 It seems that there's an app for everything these days, from weather forecasts to finding the cheapest parking garage to scanning for zombies. No matter the hobby or the interest, programmers are ready to design a hip new app to cater to it. Beverages have become the new frontier for app makers, with new applications being released on a regular basis.
There are several apps dedicated to helping amateur bartenders find the perfect ratio to make delicious cocktails like martinis and mojitos. Pair It! assists wine lovers and foodies alike with choosing the perfect bottle of vino to go with that mouth-watering meal.
In the realm of tea and other hot beverages, apps have been released to help the home barista brew the perfect cup. Apps such as Tea Time allow you to input the type of tea you are brewing (be it green tea, black tea, or white tea), and the app will set the timer for the appropriate length for brewing based on the varietal. If you are looking for an app that's more of a multi-tasker, TasteTimer not only times tea brewing, but also times how long to cook food for optimum flavor. According to the company's website, "Each timer recipe includes time, temperature, measurements, and notes. Tap a category. Tap a food or drink. Read the timer recipe. Prepare ingredients. Tap the Start button." Gormaya, the company behind TasteTimer, also offer an app solely for brewing tea.
Beyond just timing brewing or cooking lengths, some apps offer a more rounded tea experience. Aromatic, as described by designer Konstantin Gonikman, "is your compass to the vast world of tea. Informative descriptions, maps and photos will explain the nuances of different teas." Aromatic features a brewing guide, a tea glossary, Twitter support, tasting notes, tea descriptions, a tea timer, pictures of teas and their origins, and a favorites folder.
Looking for tea on the go? Adagio Teas' TeaMap app is an invaluable tool for locating nearby tearooms, allows users to filter results by tearoom style, customer ratings, or distance. Tearoom profiles include photos, reviews, ratings, and hours information. An easy-to-use bookmarking system makes organizing your favorite tearooms a snap. Around the corner or across the county, good tea is just a click away.
And then there are the less orthodox (and slightly playful) apps that help you decide whose turn it is to brew the tea. Both Wheel of Tea and Tea Round are geared for group settings (such as offices), when Rock, Paper, Scissors is not enough. Both apps require you to enter the names of the participants, followed by giving the iPhone a healthy shake to get the names spinning. The name that gets randomly selected is given the task of preparing the tea. Wheel of Tea has additional features, such a scoreboard to keep track of who has been chosen, as well as a list of how each person takes their tea. Tea Round and Wheel of Tea are both free apps.
Not all tea-centric apps deal with the brewing and consumption of tea. The Book of Tea is an ebook app that details the history of tea, and its spiritual connection with Zen and Taoism.
Whether you're trying to brew up a perfect cup of tea, learn something new about your favorite blend, or you want to keep track of your tasting experiences, there is definitely an app for that.