Enjoyment
Weddings and Tea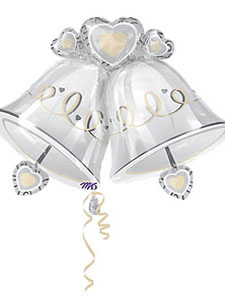 Weddings. You either love them or hate them. There are always those few years in your life where everyone you know seems to be getting married. Weddings can be an awesome party with your friends, or yet another event where you're repeatedly asked when you'll be walking down the aisle.
June is prime time for weddings (and we at Adagio extend our sincere congratulations to all new and impending brides and grooms). Tea has historically played a role in weddings in parts of Asia, but there are also contemporary ways that tea is incorporated into wedding festivities.
Several Asian cultures use tea during wedding ceremonies, including China and Vietnam. Many couples still incorporate this ceremony into their weddings today. Originally used as a way to introduce the families, the bride often pours tea her parents as a way of thanking them for raising her. Later in the day, the newlyweds will serve tea to the groom's family, starting with his parents, and continuing through the extended family. In other traditions, the couple serves tea to both families at the same time, beginning with their parents, and then going from oldest to youngest in the family, with the recipients sharing their well wishes.
Some modern couples are using tea as wedding favors. With options for customization, tea favors can really make an impression on your guests in a way that those sugar coated almonds, candles, or another set of coasters (my apologies to everyone I know who used those as favors - I treasure every one of these). Plus you're giving them a healthy, delicious beverage. You can opt for loose tea in small, festive tins with custom labels, or download one of the many templates available on the internet to print your own custom paper overwrap to fold over a store-bought teabag. Be warned: many of those templates contain cheesy phrases like "steeped in love" or "love is brewing", but since you're so madly in love, your guests will surely overlook anything corny. If can splurge, include a mug personalized with your wedding information and a few of our individually wrapped teabags inside for something your guests will use for years to come (like my "Susan and Jim 2007" mug - thanks guys!).
Tea and teaware can also be great wedding or shower gifts. As the happy couple is beginning to set up their home, they can always use an electric kettle like the varieTEA or utiliTEA, and some tea. Eventually they will be entertaining guests at their home (because once you're married, you're contractually required to throw dinner parties and eat brunch), so a guest-worthy selection of tea also makes a great gift. A chest full of individually wrapped teabags gives them lots of options, or pick out a few choice teas if you know their tastes a little better. A few well-designed mugs make a great addition to all the household items they are acquiring.
Enjoy this wedding season and share your love of tea!