Enjoyment
Your Own Herbal Tea Garden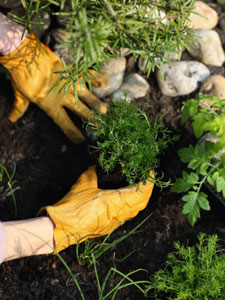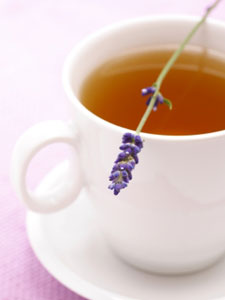 The growing season is upon us and if you have a green thumb, most likely you have already started seeds indoors for various plants and vegetables. Growing herbs alongside your other crops may be a way to have access to fresh ingredients for cooking and baking, but it can also be an instant tea garden.
It is very easy to start your own garden of tisanes. All you need is some time, supplies, a place for your garden/containers, and some patience! What herbs should you grow? Think of herbal teas that you will enjoy drinking. Consider:
chamomile
lavender
mint
lemongrass
lemon verbena
rosemary
lemon balm
Be sure to peruse your local garden center or home improvement store's full selection of seeds. While there, grab some containers if you're starting your seeds or growing herbs indoors. Don't forget soil and other accessories. You may also want to record what environment each herb will grow the best in and when and what you plant in a journal. If you're not familiar on how to plant seeds in your containers or if you're venturing to an outdoor garden, check out sites such as The Garden Helper, You Grow Girl, Herb Gardening Tips , or the gardening/outdoors section of your library or local bookstore.
Once you have your herbs planted, it is time to await their bloom. Be sure to water and prune regularly. If you find that you're having a pest problem, use organic pesticides (many of which can be made from items in your home). Some herbs will grow quickly, like peppermint; and other will take a little bit longer; chamomile, which will begin to bloom after a month or so.
When you're ready to harvest your herbs be aware of when you pick them. This applies if you're growing your herbs outdoors- since they will be exposed to moisture more so than containers kept indoors. Be sure to pick your herbs after the morning dew but before the hot midday sun gets to them. This will help preserve the herb- if they are too dried out this can effect their essential oils, which is the most important part when it comes to steeping them.
When ready to make your teas, pick your herbs and bring indoors. You might need to prep some herbs, such as lemongrass, which will need to be cut up in order to steep. You'll want to rub the herbs a bit with your fingers to release those flavorful essential oils. Measure a good pinch or 2 teaspoons worth of herb per 8oz of water. Just like dried herbs, you'll want to use boiling water and a long steep time of 7-10 minutes.
You may also want to experiment by combining dried herbs like rooibos or honeybush with your fresh herbs. I find lavender has a bit of a toothsome taste; try it combined with honeybush vanilla. I prefer flavorful teas over ice and this is probably appropriate as the weather gets warmer. Try mixing fresh herbs like basil and lemon balm with slices of cucumber. Fresh mint steeped with slices of peeled ginger can be an instant stomach calmer and digestif. Also try mixing your freshly picked herbs with traditional black, white, green, and oolong teas and other ingredients like spices of flowers. The possibilities are endless!
Try growing your own tisane garden this spring. It's an economical activity that is sure to become a fresh learning experience!