Enjoyment
Monthly Musings September 2008
Hello Tea Enthusiasts!
September always reminds me of apples. Regardless. They are in their best form this month, ripe for picking. September also marks going back to school for many youngsters, and I like to imagine that many of these school children still bring the customary apple to their teacher, though perhaps that is an outdated vision. Unfortunately, I have an allergy to them, that only allows me to enjoy them cooked (as in pie or crumble or Brown Betty- which is always the best way I think). I do look forward to apple picking but always harbor a secret jealousy to those who take an apple off the tree, wipe it off a bit, and take a big juicy bite out of one. The delicious and audible 'crunch' is enough to send me over the edge; I must wait until I get home to boil and cut up the gems to include in some sort of cooked manner- no instant gratification for me.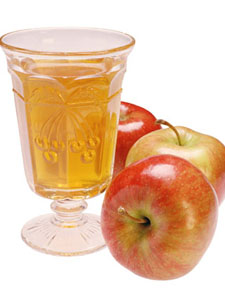 Through tea, I've been able to enjoy that special apple taste that I associate so much to this time of the year. Adagio's Rooibos Cinnamon Apple is all the makings of the perfect apple pie, and it only takes minutes to make it (as opposed to the laborious process of pie-making, only taken up several times a year by yours truly). It's also a nice treat iced, poured into a thermos and packed into your child's lunch. If you're looking to impress the teacher on the first day, skip the fruit and send over a sample of this tea or a nice, apple flavored black tea. Only if you're feeling ambitious or the sort.
Best,
Christine