Culture
CelebriTEA Tastes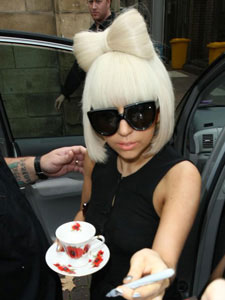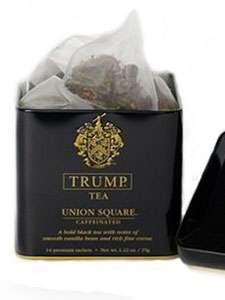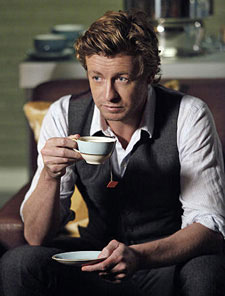 While coffee still dominates the U.S. cultural lexicon (for now!), more and more celebrities are embracing tea. Sure, we can see tea featured prominently on TV shows like The Mentalist and NCIS: Los Angeles, but do the stars actually enjoy tea like the rest of us?
Among the more distinguished ranks of tea lovers is President Obama. The Commander-in-Chief drinks tea in the morning instead of coffee, and is known to have iced ready-to-drink Honest Tea. He is frequently seen drinking tea during interviews and meetings, and is said to especially enjoy berry-flavored teas.
Perhaps because they have the highest per capita tea consumption we expect UK celebrities to be tea drinkers, and many of them are. Robert Pattinson of Twilight fame has been photographed drinking tea while filming on set. Elton John enjoys tea, and also collects antique tea sets. Veteran British rockers Led Zeppelin had tea written into their backstage concert rider for their reunion tour in 2007. And Scottish host of The Late Late Show Craig Ferguson is a habitual tea drinker.
You'd almost expect singers to be fans of tea to soothe their overworked vocal chords. Both Joss Stone and Christina Aguilera are regular tea drinkers, with Xtina preferring green tea. Lady Gaga is also widely known as a dedicated tea drinker. In fact, for the last year she has been rumored to be signing on as the face of a major tea company (Twinings is believed to be the front runner). Companies have been clamoring for her to endorse their products and develop a tea line to her preferences. In keeping with her unusual antics, it seems one of her favorite accessories is the teacup, which she is frequently photographed with while out and about. Apparently she has said she prefers to drink from china, and so brings her own. Because that's what we'd all do if we were famous.
Other celebrities have hopped on the tea bandwagon for the health and weight loss benefits. Jennifer Aniston, Victoria Beckham, Oprah, Gwyneth Paltrow and Drew Barrymore are among the famous names drinking green teas and herbal tisanes to keep them fit and flush with antioxidants.
While not quite a household name, Spencer Greenberg, a young, high-powered NYC hedge fund manager, is really into tea and keeps 40 kinds of tea at his apartment for guests to choose from. Not to be outdone, Facebook and Napster co-founder Sean Parker has a collection of more than 100 exotic teas. But the award for most ostentatious display of tea love goes to designer Vivienne Tam, who grew to love tea in her native Hong Kong and imported an actual Chinese teahouse for her downtown NYC store.
Even reality TV stars are in on the goodness of tea. Kimora Lee Simmons, ex-wife of music mogul Russell Simmons and star of Kimora: Life in the Fab Lane, is a big green tea fan. She always has iced green tea in her fridge, and carries green tea bags in her purse, just in case. Tea is also the go-to drink for Alison Sweeney, host of The Biggest Loser; she credits it with helping her give up sugary drinks.
Speaking of reality TV: in 2010, Top Chef host Padma Lakshmi launched a line of teas and teaware under her Easy Exotic brand on HSN. All her varieties are individually packaged blooming teas that are designed to be displayed in her glass teapots.
Not to be outdone, business mogul, Celebrity Apprentice host and presidential nominee wanna-be Donald Trump has his own line of tea, about which he claims, "You won't find a more lavish tea drinking experience in the world than with my exclusive collection of premium blends." He's got 4 blends in his line, named after places like Park Avenue, Union Square, Westchester and Mar-a-Lago. And while you might not peg The Donald as someone interested in sustainability issues, the teas are all organic. The four flavors were developed by Talbott Teas' master blender, and the tea is whole leaf in a pyramid bag.
And yes, by the way: Simon Baker from The Mentalist says he actually does love "a good cuppa tea", just like his character, Patrick Jane.